Free Photoshop Tutorials!
Scroll through the list of free Photoshop tutorials at your leisure.  Here on Everyday HDR I create helpful tutorials for all of your photography needs from beginner tips to HDR post processing techniques.  
Visit frequently as this list is ever changing, constantly evolving to fulfill the needs of the Everyday HDR photographer.  My tutorials are extremely important to me, if you have any constructive criticism, please leave me a comment and I will do everything in my power to ensure you get the essential training you need.
Live Q&A and Workflow Edit with  ON1 Photo RAW This month I am a guest coach over at ON1 Plus.  One of the perks of being a Plus member is the Live Events that we do.  They are a mixture of Live Workflow edits and Questions and Answers about the process.  This...
Beginner Post Processing Tutorials
Designed for those who are just starting out with photo post processing.  However, even the seasoned pro can learn something new here.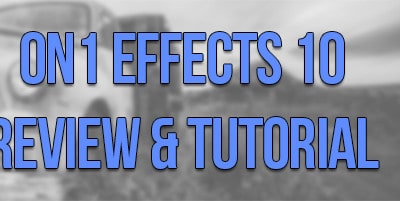 On1 Effects 10 is pretty OnPoint It was almost a year ago that I took a good solid look at On1's Perfect Effects 9.  The new On1 Effects 10 was released last week and I have had the luxury of taking a look at all of its new features.  It may not seem like much has...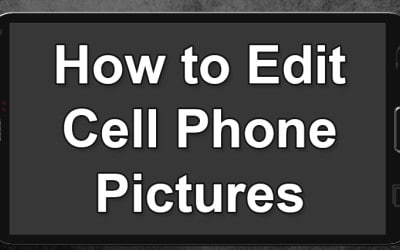 Edit cell phone pictures like the Photoshop boss that you are! Every once in a while I receive a request to show my workflow editing cell phone pictures.  At first I thought this would be impossible as I rarely show my cell phone pictures to anyone.  Every once in a...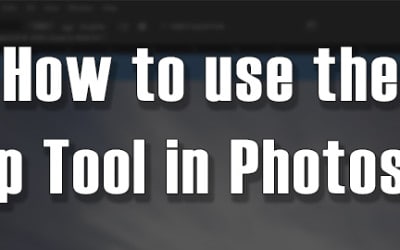 Do you really know how to use the Crop Tool? The Crop Tool may not be the sexiest tool in Photoshop.  In reality it is quite boring!  It doesn't do much but make your image smaller or in some cases larger right? That's not the case.  The Crop Tool will not make your...
Finally, Dehaze Brush in ACR and Lightroom It goes to show you that if enough people ask Adobe will listen. A Dehaze Brush feature has been added to ACR and Lr with the most recent update to Photoshop and Lightroom.  This is great news and really opens the floor to...
Light Interface, Dark Interface, does it matter? I have been doing quite a bit of experimentation on this Photoshop interface topic lately.  It seems most companies have evolved from a light interface to a dark interface.  If you remember back to Photoshop CS 5 the...
The Spiral Flower Graphic EffectThis is something new to me, the Spiral Flower effect, but not totally new to the wonderful world of Photoshop.  It was originally published on this site a few years back (December 2011) and that individual...

Add Depth and a Story when you Texture a Photo A great way to add a story and depth to your image is to texture a photo.  I do this often with photos that could use something extra to make them more dynamic.  Kind of like the photo in the video you see today.  A...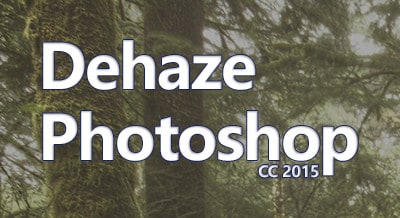 Let's look at what this Dehaze in Photoshop is all about! When Photoshop CC updated last month they added a new feature, Dehaze in Photoshop.  However, you won't find it in Photoshop it is nestled deeply inside Adobe Camera Raw in the Effects panel.  I guess that is a...
Let's take a look at What's New in Photoshop CC 2015 With every new release of Adobe's Photoshop I get stoked to see what they added for Photographers.  Sure we know Photoshop is a very strong editing tool typically used for web design, but it is insanely powerful for...
Chromatic Aberration | A Major Pet Peeve! Chromatic Aberration is no fault of your own in the lovely world of photography.  It is a natural occurrence in lenses where the wavelengths of light are not captured correctly.  The result is a green/purple or magenta/cyan...
These are possibly the most important Photography lessons you will ever learn! I recently had my first ever Seminar event in Kansas City last month.  It was a phenomenal experience and I was awe-struck that over 50 people wanted to spend the day listening to me talk...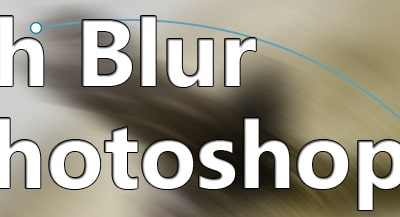 Sometimes subtle blur is best. I was in Alabama for several days a few weeks ago.  Every day I would pass this AC-47, the first Gunship in the Air Force inventory.  It was stagnant and lonely, a once guns blazing wicked machine bred for intimidation and mayhem was now...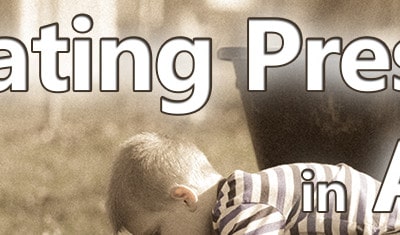 Creating, Applying, Saving and Loading Presets in Adobe Camera Raw! Adobe Camera Raw, while not known for its creative capabilities, holds a treasure trove of awesome preset possibilities.  (Say that 10 times fast!)  I was editing some pictures of my boys the other...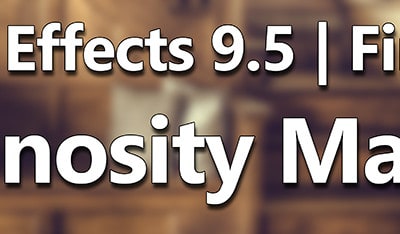 Perfect Effects 9 is about to get a whole lot better!  httpv://youtu.be/zwggS6sMbx0 As if a great plugin suite couldn't get much better they went ahead and went above and beyond.  The Perfect Effects Suite upgrade from 9 to 9.5 is just around the corner.  I had the...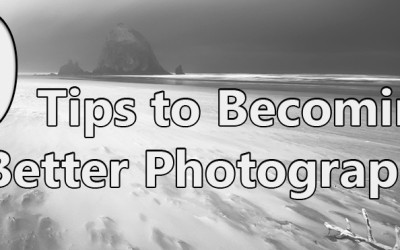 I have a Confession to make... I have never filled a Memory Card In my entire Photography career I have never once filled a memory card.  I don't even know what kind of error message my camera would give me if I did fill one.  Beyond that, I really haven't taken that...
I have done several Black and White Tutorials.  Several years ago I wrote a Black and White tutorial, I then recreated that in a video, and then there are the 3 hours and 40 minutes of Black and White and tone control in Black, White & Beyond: The Digital Zone...
Intermediate Post Processing Tutorials
For those who already know a trick or two in Photoshop and want to learn a bit more.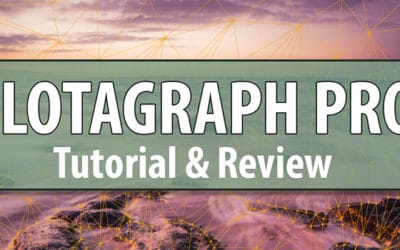 This is the Innovation of still imagery:  Plotagraph Pro httpv://youtu.be/uTyvyB8_Rg8 The photography industry is in a whirlwind of advancement and innovation.  From super wide angle lenses with little distortion to flying cameras that can avoid obstacles, it is...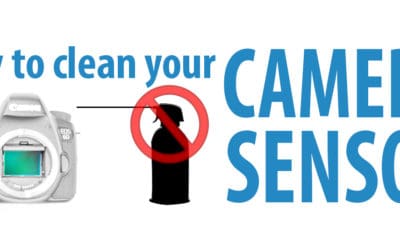 Do not be intimidated, clean your camera sensor with ease! httpv://youtu.be/e0Jc3AmJEM0 I can remember the first time I realized I needed to clean my camera sensor.  I was on a mini vacation with my wife, and I was shooting her glowing, radiant, and very pregnant...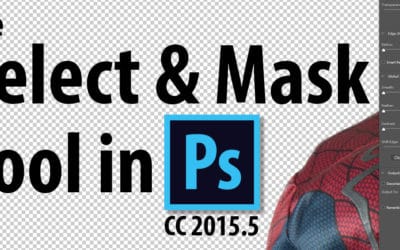 Making great masks with the Select and Mask Tool in Photoshop With the new Photoshop CC 2015.5 upgrade, Refine Edge is now called Select and Mask.  I thin this is a much more suitable name for the tool as "Refine Edge" may have been misleading to some.  The new Select...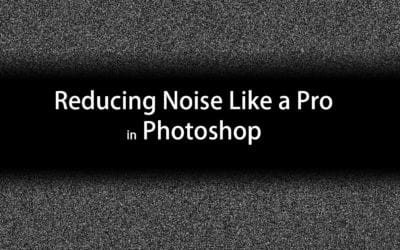 ACR Noise Reduction + Blend If = Awesome! There are many ways to do the same things in Photoshop, why would Noise Reduction be any different?  From Adobe Camera Raw to the Reduce Noise filter there are several options for getting rid of those pesky High ISO...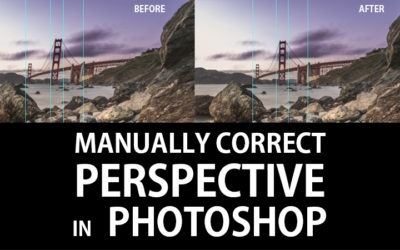 When everything else just won't work, resort to manual Perspective Correction in Photoshop There are times when Manual Perspective Correction in Photoshop is a must.  Typically, these are times when you have exhausted all other measures and the only way to fix warped...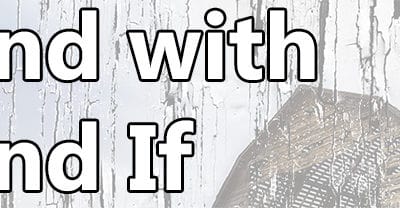 Blend with Blend If I have done quite a few tutorials about the powerful tool, Blend If.  I have shown many technical ways to use it, from Noise Reduction and Sharpening to the basics and better vignettes, but I have yet to show you how to use it in a creative way....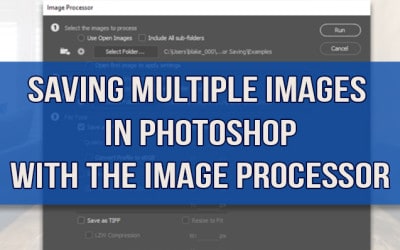 Saving Multiple Images in Photoshop with Scripts:  The Easy Button Last week, I did a photo shoot with an interior designer and friend of mine here in Kansas City.  The house was gorgeous which made all of the shooting very easy for me thanks to the work of Studio...
Sometimes a Marquee Selection is better than a Clone Stamp Every once in a while you come across a tricky distraction in a photograph that throws off the whole shot.  In the example image today, there is a giant toolbox in the lower left-hand side of the image that is...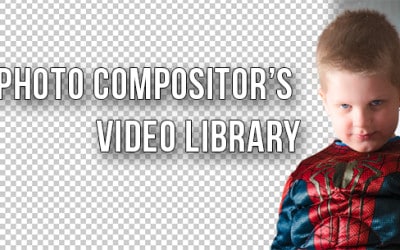 Photo composites made simple with a treasure trove of information! Last Saturday, I did a webinar hosted by the Photoshop and Lightroom Facebook Group with Andrew Kavanagh.  In this webinar, I discussed "Understanding Layers for Photo Composites".  I went into this...
An Animated Gif in Photoshop is so much fun to make! While they may seem like a daunting task it is rather easy to make an animated GIF in Photoshop.  You have probably seen animated GIFs around.  They were big in the late 90's when the Dancing Baby appeared all over...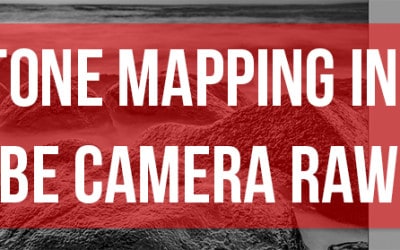 Tone Mapping in Adobe Camera Raw... Really? In Photoshop CC you can use Adobe Camera Raw as a filter (Photoshop CC users only, I apologize in advance CS6er's) and if you are creative enough with it you can do some tone mapping.  This may sound odd as Adobe Camera Raw...
To be compressed or uncompressed raw files that is the question! Sony recently announced their uncompressed Raw files for their Alpha 7 line.  Traditionally Raw files have been formatted with a Loss-less compression.  This is a way to compress a file but not lose any...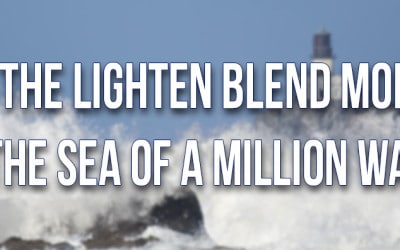 The Lighten Blend Mode and the Sea of a Million Waves! A few weeks ago I conducted a tutorial showing off the various Blend Modes in Photoshop, but I hesitated to get too far into the Lighten Blend Mode.  The Lighten Blend Mode can be a powerful asset in photo post...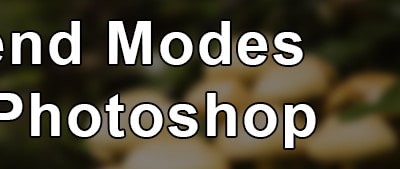 Unleash Incredible Power with Blend Modes in Photoshop While that may sound like an epic headline for a less than interesting topic, Blend Modes in Photoshop will do many things for your images.  Blend Modes increase workflow efficiency by making difficult tasks...
Color Matching - Color Grading I recently received an email from Wayne, an EverydayHDR subscriber, asking me about Color Matching the palette of one photo and applying it to another.  Here is his inquiry: It has me wondering if there is some way to take a colour...
Non Obtrusive Brush Style Watermarks in Photoshop We have all seen those horribly gaudy watermarks on images that distract and most times destroy your viewing experience.  Do a quick Google crawl on the Images tab for the words "watermark on photo".  You will see...
Advanced Post Processing Tutorials
While the title says "Advanced", this category is for anyone who wants advance themselves further in photo post processing.  While these tutorials are not for the Faint of Heart, they are taught to a level anyone who is willing can understand.
No Results Found
The page you requested could not be found. Try refining your search, or use the navigation above to locate the post.
Webinars and Podcasts
From time to time Blake makes guest appearances all over the web.  Here you can find all of his appearances on Webinars and Podcasts.
No Results Found
The page you requested could not be found. Try refining your search, or use the navigation above to locate the post.
Topaz Labs Tutorials
Blake loves the Topaz line of plugins.  He has done several tutorials using their software, here you can keep up with the latest and greatest.
Topaz ReStyle is the newest program in the Topaz Labs plugin lineup!  It is one awesome piece of color manipulating software.  I have used many techniques to get the perfect effect, but they are all very time consuming and not always right for every photo.  Topaz...
Have you been formally introduced to Topaz Lens Effects yet?  I recently had my introduction and I am more than pleased with the results I am receiving.  I formerly thought Lens Effects was for selective blurring and fixing common lens problems like vignetting and...
Topaz labs recently released Topaz Clarity!  This is an awesome plug-in that gives you complete control of all of the aspects of contrast in your photos.  It is kind of like the Clarity Adjustment in LR and ACR, with one major exception!  It breaks down the single...
I know I am a huge Photoshop buff here on EverydayHDR, but every once in a while I like to give some insight on other programs that I find to be very helpful for beginners.  All you advanced Photoshop guys/gals can probably sit this one out!  However, if you own...
I had a question from Robert Belgrad of Mason Dixon Photography in regards to the Tone Module in Topaz Adjust 5.  He has such an immaculate portfolio, something definitely worthy of a gander! Robert had inquired about how to use the Tone Module more effectively as he...
Last week I had the pleasure of previewing Topaz Labs' Beta of Black and White Effects 2.  I know I have said it time and time again about Topaz Labs, but they always manage to wow me with their updates.  They are continually improving their programs to make them...
I recently downloaded Topaz Detail 3, a much welcomed upgrade to its predecessor!  Topaz Detail 2 was great for adding detail to any image, but I found it had its limitations to only add detail.  Topaz Detail 3 has gone above and beyond the scope of Detail 2 by adding...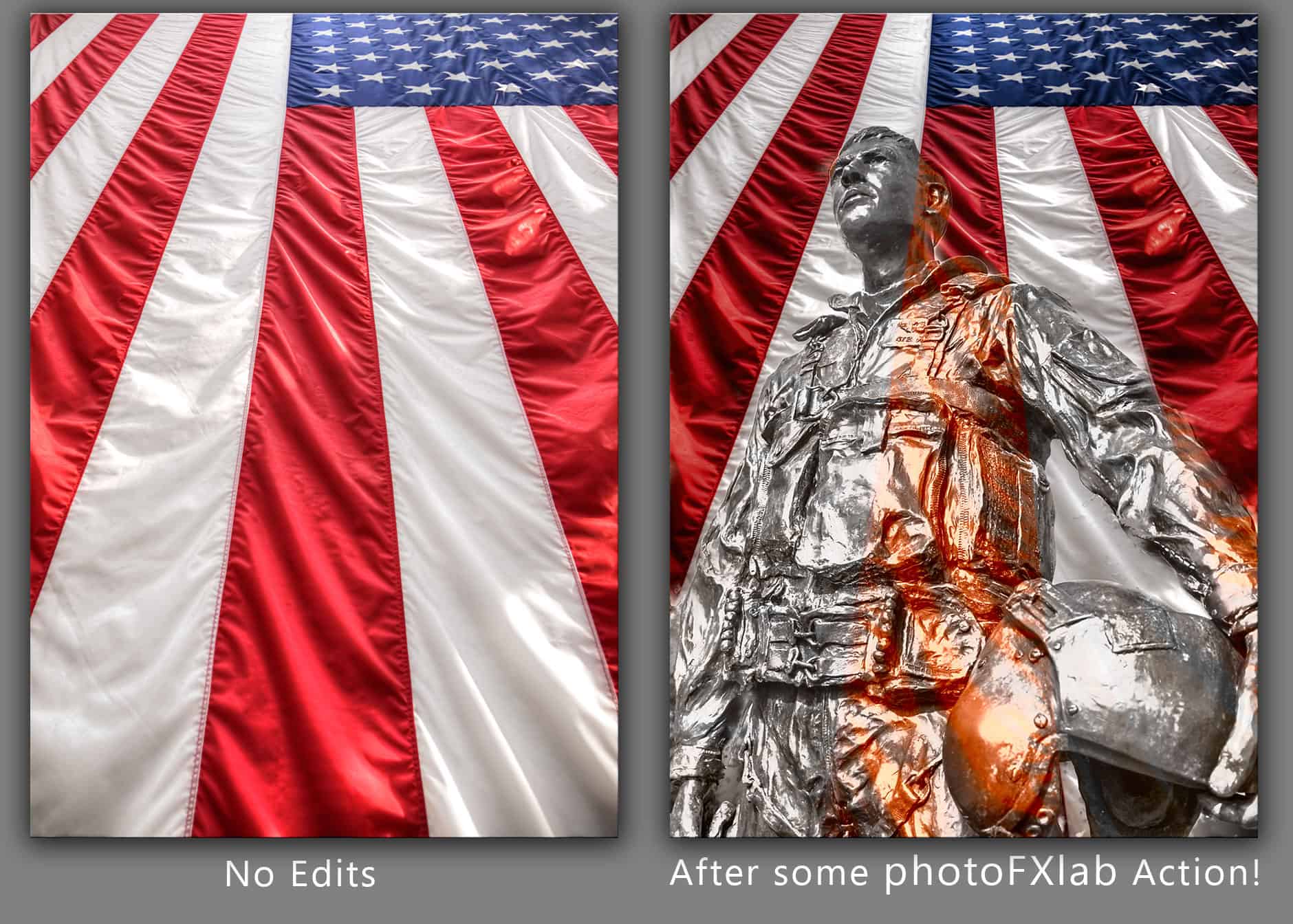 photoFXlab.... how I love thee, let me count the ways!  I do love this program I think it is an awesome alternative to Photoshop for those who may be intimidated by the plethora of sliders and conglomeration of tools contained within it.  In this 13 minute tutorial I...
Have you ever noticed that there is a blaring difference between a regular photos noise and an HDR photos noise?  The tone mapping process compounds the noise in all of the original exposures in such a way that the noise starts to become a part of the detail in the...
Ever thought of using Topaz Adjust to make a High Pass sharpen base?  It is a pretty neat technique that adds a little more umph to your High Pass sharpening without over doing it.  I really like the Topaz Adjust 5 interface and find myself using it more and more in...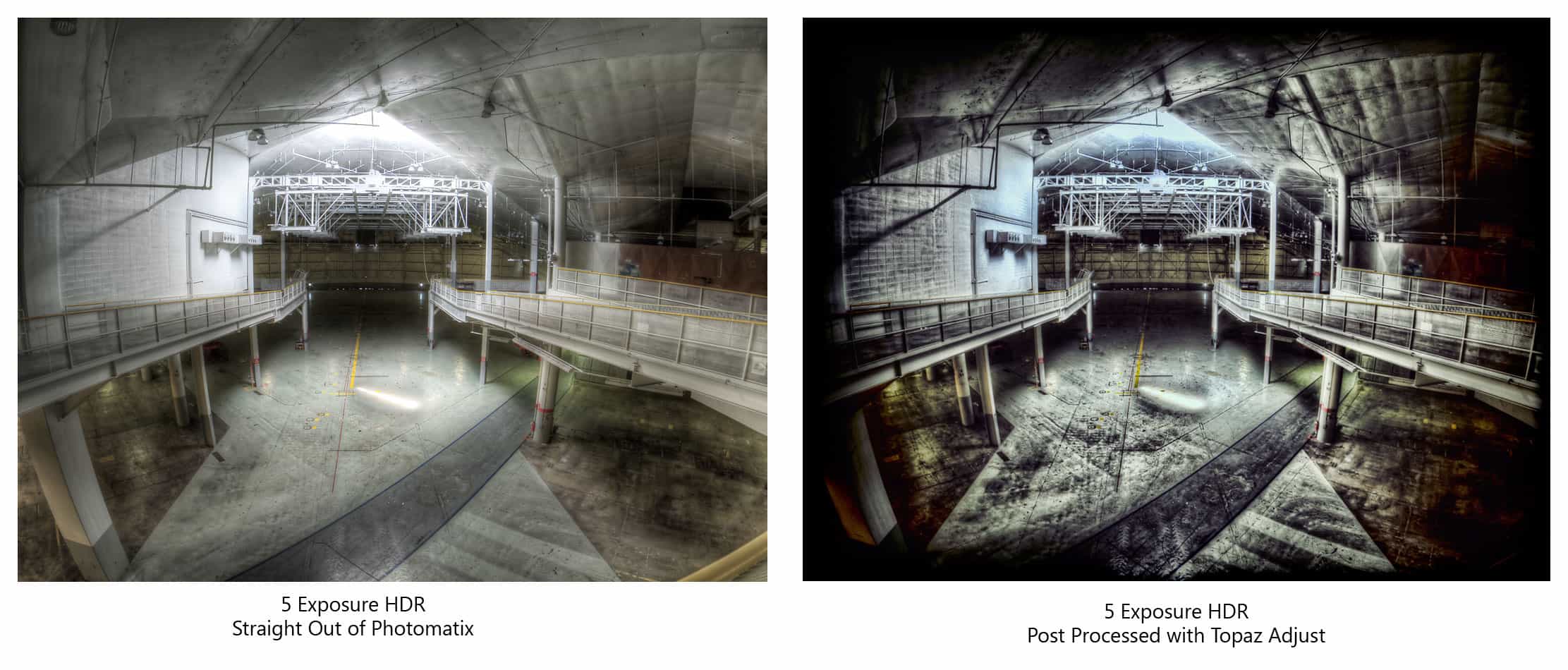 Here is the Topaz Adjust 5 tutorial, a follow up to the recent review.  The more I play with Topaz Adjust 5 the more I love it.  These guys really knew what they were doing with this plug-in, they have made some epic adjustments to an already incredible program....
I was playing around with the settings in Camera Raw when I noticed I could make Pseudo HDR's with the movement of a couple of sliders; Clarity, Fill Light, and Contrast predominantly.   These Camera Raw adjustments are perfect for getting a HDR appearance with...
Quick Tips & Flash Tutorials
It's not always about the long winded tutorials.  Sometimes Blake can make them quick!  here you will find all of Blake's Quick Tips and 3 Minute Flash Tutorials.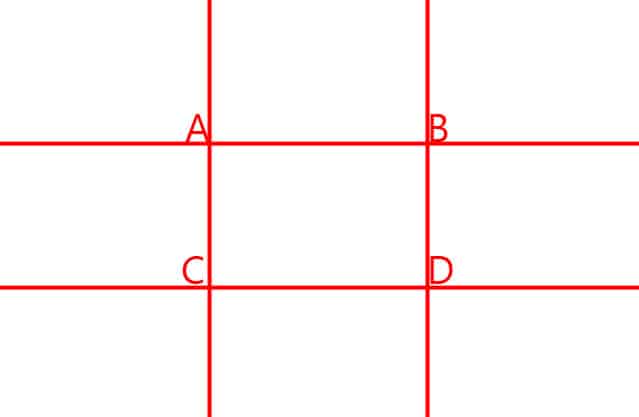 When I first started shooting HDR images I was astounded by how awesome the details looked.  I recall telling my wife that the HDR process made everything look good, even horribly compose pictures.  I took a whole series of horrible HDR images with no concept of...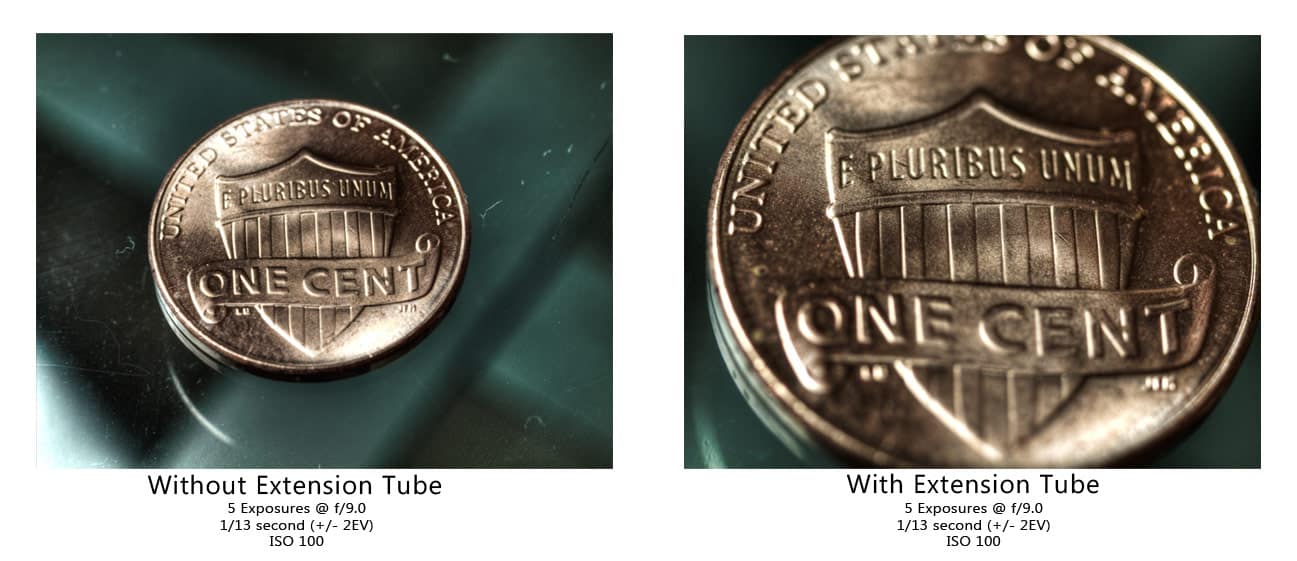 On May 24th 2009 all of my camera equipment was stolen from my car.  Thank God for Renter's Insurance... It covers all assets in your vehicle too!  It was a blessing in disguise as I upgraded my camera body and all lenses to the higher grade glass.  I had to make some...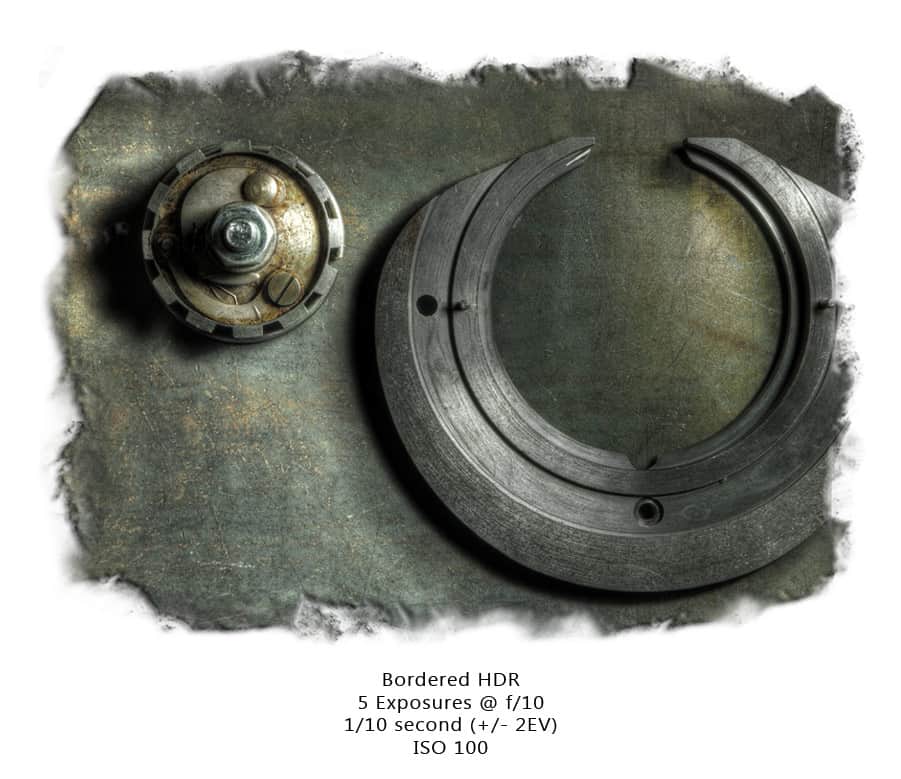 I am a fan of breaking the rectangle.  95.99999999% of the photographs you see online are rectangles, with the occasional Square or Circle.  Now, I am certainly not the first to put a border around an image, and I most certainly won't be the last.  Sometimes adding a...