Watch the First 2 Lessons of Exploring HDR for FREE!
What is Exploring HDR: The Video Series?
3 Hours and 18 Minutes of Pure Video Content!
There are 17 videos included in the training package.
Each video is between 5 and 20 minutes!
Total run-time: 3 Hours and 18 Minutes
An Intro to HDR
The Importance of the RAW File in HDR Processing
HDR Method 1: Traditional Tone Mapping from Bracketed Exposures
HDR Method 2: A Single Raw File with maximum dynamic Range extracted
HDR Method 3: Pseudo Bracketed Exposures from a single Raw File
HDR Method 4: The 32 Bit HDR and Adobe Camera Raw method
HDR Method 5: Exposure Merging with the +2/-2 Exposures
HDR Method 6: Using Topaz Adjust to create an HDR image
Introduction to Post Processing
Image Straightening, Cropping and Distraction Removal
Chromatic Aberration Reduction
Noise Reduction
Essential Contrast Adjustments
Important Color Adjustments
Dodging and Burning
Sharpening
Bonus: The Full-Length Adobe Camera Raw Workflow with a Tone Mapped image
Program Requirements
The whole course is conducted in Photoshop and some parts in Photomatix Pro.  However, do not stress if you do not own Photomatix!  The Example images created in Photomatix in the training are offered to you in the Extras.
All you really need is Photoshop (not Elements, full Photoshop).
This is a HUGE Download!
Please be patient, this is a very large download @ ~1.6 Gigabytes.
It is 1.6 Gigs for a reason!  All of the videos were recorded at 720p HD, I wanted to go 1080, but that would have made this package well over 3 Gigs!
While it is a rather large download, it is being hosted on Amazon S3′s reliable server.  It is highly recommended that you use one of the following browsers to download the file:
Internet Explorer
Chrome
Safari
Mozilla FireFox
Exploring HDR will show you how to take your normal photographs and turn them into HDR Works of Art!
The image below is shown in the course material, from beginning to end!
Before HDR Tone Mapping
After Tone Mapping
After Post Processing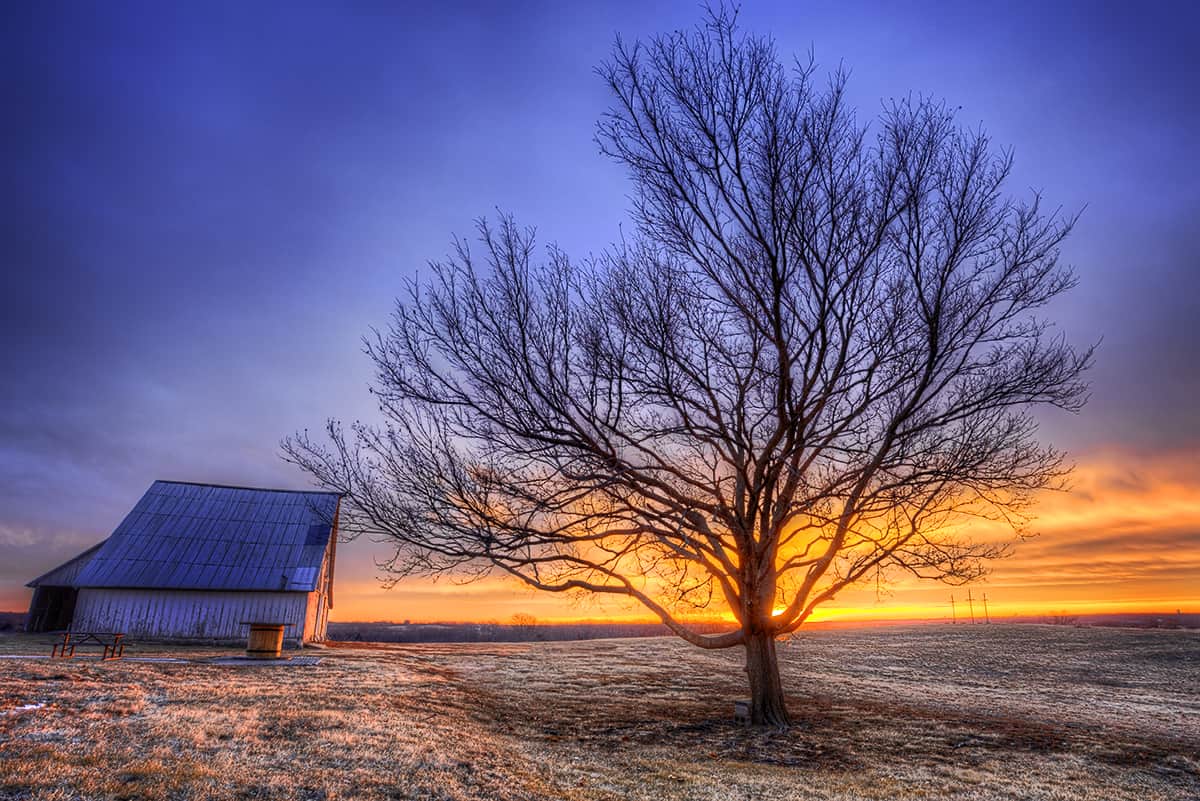 Create Stunning HDR Images using the techniques outlined in Exploring HDR!