Master the best adjustment layer in Photoshop:   The Gradient
Photoshop Foundations:  Gradients!
I am a firm believer that is it extremely difficult to learn Photoshop in one big lump sum with one all encompassing course.  There is just too much information to learn and pack into a single educational endeavor.  The one major problem with trying to make a course like that is that I would only be able to teach you introductions to important tools instead of spending the time I would need on each one.
In an effort to maximize your potential in Photoshop, I have created the Photoshop Foundations Series.  In this series, instead of giving you a brief intro to a tool or technique, I am going to take a deep dive into very specific areas.  For our first Foundations course, I am going to teach you how to use Gradients!
While gradients may seem like a simple concept, they are one of the most complex editing tools in Photoshop.  When you use gradients in creative ways you can make the most effective vignettes, you can make a boring sunset photo look extravagant, and you become the director of your viewer's eyes.
 Included in this course:
107 Minutes of formal education and practical application using Gradients in Photoshop and Adobe Camera Raw
An Actions Package to use after completing the course
72 of Blake's Gradients to install and use in your workflow
 What you will learn:
What gradients are and why we use them.
How to use the Graduated Filter in Adobe Camera Raw
How to use the Gradient Tool in Photoshop
How to make incredible Vignettes, Spot Lights and Sunset Effects with the Gradient Fill
How to use the Gradient Map to color grade your images and make successful Black and White reproductions.
How to use all the gradient tools in a single workflow to make brilliant photos.
Thank you for this totally awesome course. Who knew that gradients had so many functions and for the actions Thanks a million. They will come in handy.
Great course! Until now, the various gradients were somewhat of a mystery.
This one of your absolute BEST lessons to date, Blake! Top notch and really gets the creative vision rolling. Thank you for ALL you do!!
Download Now
No Subscription Required
One purchase and you are free to download and get started with no monthly or recurring fees.

Hours of course content in the membership area

Members only Critique Sessions

Monthly Photo Challenges

Hop in the Community Forum

Members only Live Event Replays

Over 200 hours of Archived Video Content
Stream It
Members can stream it with their subscription
Stream this course, join the community, and enjoy these perks:

Hours of course content in the membership area

Members only Critique Sessions

Monthly Photo Challenges

Hop in the Community Forum

Members only Live Event Replays

Over 200 hours of Archived Video Content
Gradient Vignettes
---
An example of how to use Gradients to make Vignettes from Blake's YouTube Channel.  The same technique is discussed in this course with one important addition, how to make rectangle vignettes!
---
---
Create Stunning Images with Gradients
---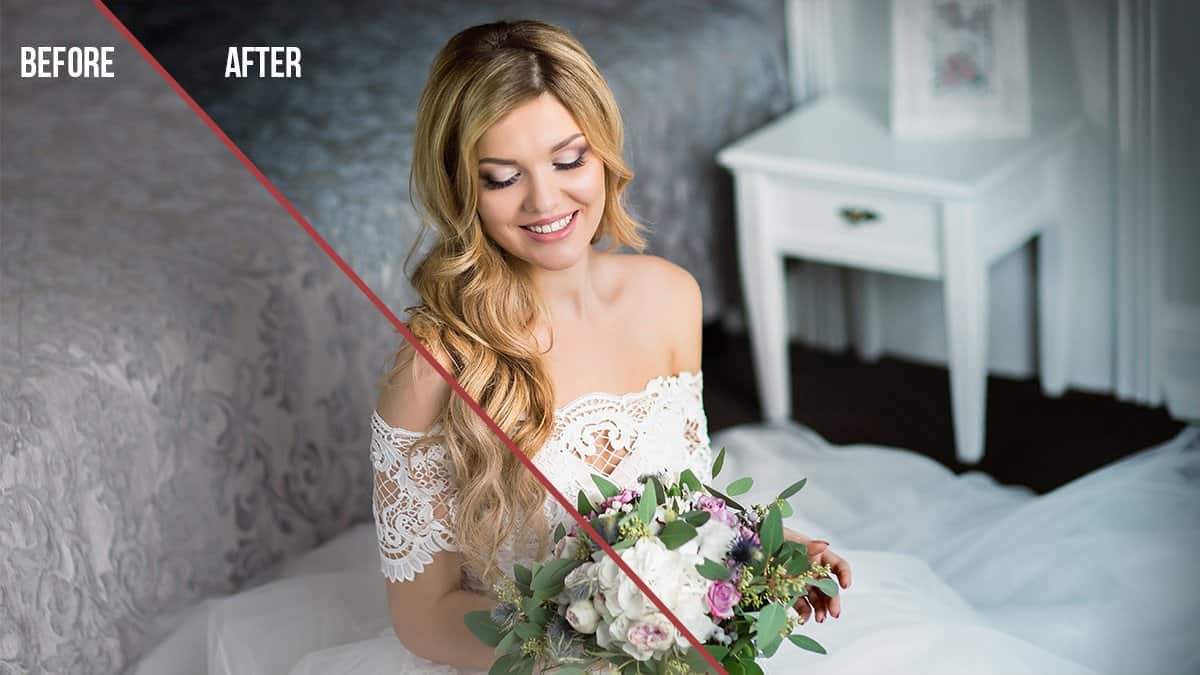 Frequently Asked Questions
---
What is the difference in the pricing structure for this course?
There are two ways to watch this course.
1.  You can pay one flat rate and download the course to your computer.  With this option, you own it and can download it to your iPod/Pads or any personal device for that matter and watch the tutorial anywhere at any time.
2.  You can become a member of f.64 Elite and stream the course for free.  As an f.64 Elite member, you have access to critique sessions, a community forum, monthly photo challenges, and discounts on all of Blake's products.  Monthly Memberships are subject to a monthly fee, and the content on the site is only available for streaming.
If I become a member can I quit at any time?
Absolutely!
F.64 Elite Memberships are paid for monthly, but there are no annual contracts.  You pay for each month as you go and may cancel at any time without penalties.
Does this course come with everything I need to follow along?
Yes!
Blake includes all of his follow along images, actions, presets, PDF's (if applicable) and or extras.  Some lessons have actions and images, some just images, others a PDF and some do not have any extras (usually the introduction and conclusion videos).  Everything you need to follow along is included in the course purchase.
Programs, Plugins, and Software Applications are not included.  For example, if this is a Photoshop course, Photoshop is not included in your purchase.
Download Now
No Subscription Required
One purchase and you are free to download and get started with no monthly or recurring fees.

Hours of course content in the membership area

Members only Critique Sessions

Monthly Photo Challenges

Hop in the Community Forum

Members only Live Event Replays

Over 200 hours of Archived Video Content
Stream It
Members can stream it with their subscription
Stream this course, join the community, and enjoy these perks:

Hours of course content in the membership area

Members only Critique Sessions

Monthly Photo Challenges

Hop in the Community Forum

Members only Live Event Replays

Over 200 hours of Archived Video Content