Okay, so the title was a little off color!  My apologies, but I couldn't help myself… the title, not playing with my package…err this is getting bad!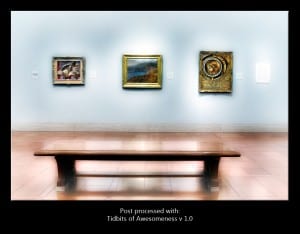 I have been running through my items for purchase in the blog store, and I have to say I am loving them!  Not only because I made them (that was a narcissistic joke, lol), but because they add some interesting elements to my HDR photos.  I always dreamed of seeing my HDR work in a museum now I can with my dreamscape effect in the Tidbits of Awesomeness Actions Package.  I ran the action on this photo and immediately had a dream like effect on it.  All I had to do was re-size some of my HDR images and, BAM, my dream came true in a HDR nerd sort of way…
Don't forget to check out the Texture Package either.  It played an integral role in making this image look hot, no pun intended!