Elevate Your Photoshop Skills!
Blake's Essential Guide to Workflow
The one thing that greatly improved my photographs was not a new lens or camera. It was creating a repeatable and predictable process, a workflow.
Gain instant access to my Workflow Essentials Course!
It's simple. Just enter your email address below, and you can get started today!
Meet Your f.64 Academy Instructor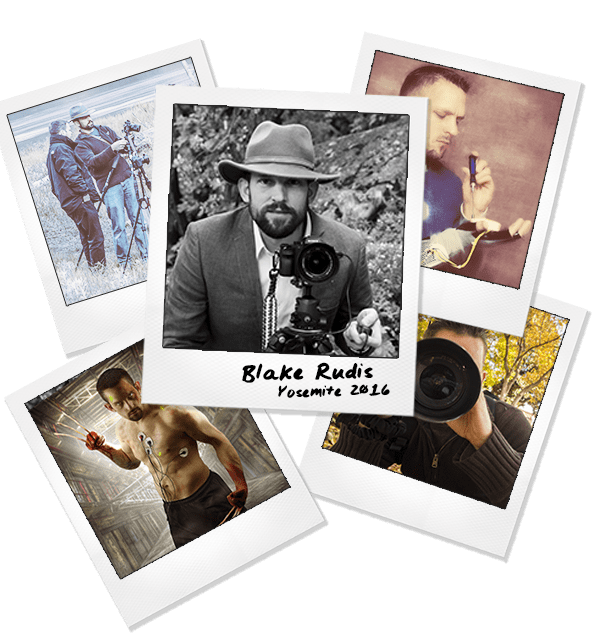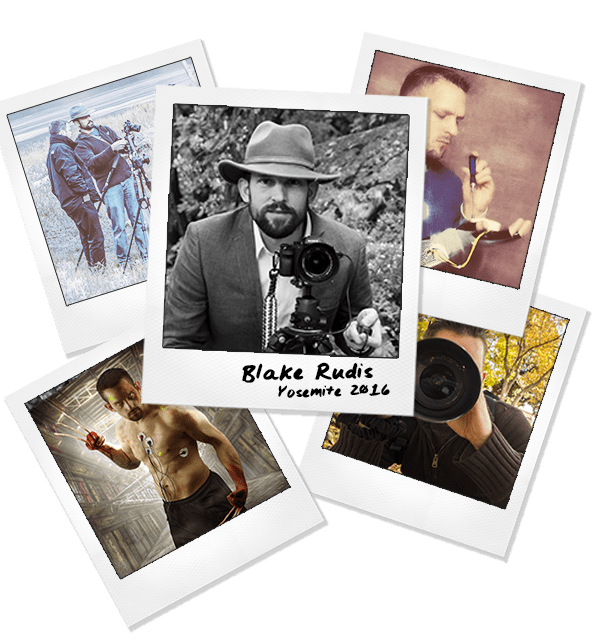 Blake Rudis
Blake is a self-published author and the host of f64 Academy. While his focus has been strong in HDR photography for the past five years or so, he is most passionate about post-processing images in Photoshop and mentoring others.
Blake takes great pride in his Fine Art background. From Acrylic and Oil Painting to Printmaking and Sculpture he has had his hands in just about every art form. This has been paramount in shaping his ideologies on Photography and Post Processing. For Blake, it is not about the act of photography, but the artistic process as a whole.
What current members are saying about f.64 Academy
I've known Blake for over a year.  During that time, not only my photography skills, but my overall artistic ability has improved dramatically.  Blake has a formal degree in the arts as well as years of experience.  The real skill he brings to his students, though, is an understandable approach to developing one's own artistic creativity.  The latest example of his originality is the F64 Academy.  It is more than just watching tutorials on the Internet.  It is a way to learn different techniques and then share them with like-minded art lovers from around the globe.  It's a wonderful way to develop as a photographer and artist.  I can recommend Blake's F64 Academy  without hesitation.
F64Elite is a unique approach to helping photographers achieve their goals and vision. While it's full of great tips and courseware to help me make better photographs, the aspect I truly find refreshing, invigorating, inspiring, and downright fun, is it's a community that's focused on making one another better photographers. Period. There is an endless supply of places and materials to help me make a given photograph a little better. But there are few places with such a broad range of personalities who will encourage and help make me a much better photographer. I've definitely seen noticeable improvements in my photography, but the thing that's got me totally sold on this platform is what it's doing for me and my friends here at F64Elite in making us all better photographers. Better with the gear. Better with the workflow. Better with the time and money invested. Better able to enjoy photography and integrate it into my life journey.
F.64Elite is the latest brainchild of Blake Rudis. This is the ultimate site for improving your photograpic processing skills. I have learnt so much from Blake's video tutorials and learning proprams over the past couple of years. The use of Facebook to keep up with the latest tutorials by YouTube links, members comments and their feedback has now been replaced by one user-friendly site. I enrolled for life membership as soon as the F.64 Elite was up and running And am enjoying the experience immensely.
Blake and Jake have developed a site, F64Academy Elite, that is only interested in helping other photographers. If you have a question about photography, there is someone on this site that can help you with your question and are very qualified and happy to help. Some of the other sites I have worked with before have members that are reluctant to help. They seem to be afraid that you may become better than they are. Not with this site. Photographers on this site are interested in helping photographers. This is a very friendly website with very qualified, friendly photographers that want to help improve others photography.