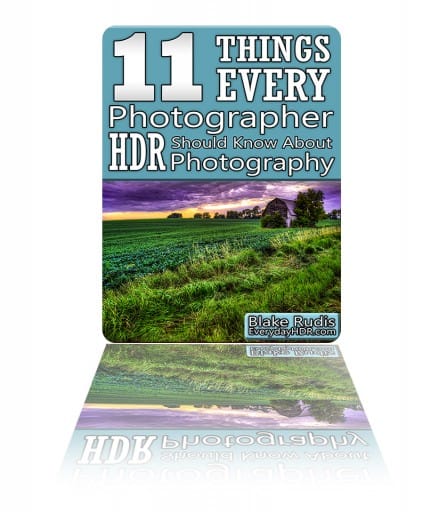 Product Description:
HDR photography can be pretty complicated and if you go into it without knowing what you are doing, you are in for some trouble!  "11 Things Every Photographer Should Know About HDR Photography" is something every photographer should read prior to jumping into the world of HDR photography.  Blake Rudis has been teaching HDR photography techniques for over 3 years and knows how to make HDR images that pop off the page! What you will receive from reading "11 Things…" and the :
A better understanding of the HDR process and how to create an HDR image using several different techniques.
A considerable amount of knowledge about file formats used during the HDR process.
A plethora of examples as to what you should and should not be HDR'ing!
A worthy understanding of HDR tone mapping software and how to use it to make better HDR images through the bonus content provided.
A guide to post processing HDR images that outlines what to look out for after the image has been tone mapped to make it look its absolute best!
Did I mention Bonus Content?  Blake Rudis provides links to many video tutorials specific to the topic being covered.
Buy Now on Amazon!