Free Photoshop Tutorials!
Scroll through the list of free Photoshop tutorials at your leisure.  Here on Everyday HDR I create helpful tutorials for all of your photography needs from beginner tips to HDR post processing techniques.  
Visit frequently as this list is ever changing, constantly evolving to fulfill the needs of the Everyday HDR photographer.  My tutorials are extremely important to me, if you have any constructive criticism, please leave me a comment and I will do everything in my power to ensure you get the essential training you need.
So, here we are.  Another huge milestone for me in less than one month.  First military retirement, then 100,000 subscribers.  What's next?  Well, I do turn 40 this year, so there's that, haha. I made a video today to share my extreme gratitude for you and all your...
Beginner Post Processing Tutorials
Designed for those who are just starting out with photo post processing.  However, even the seasoned pro can learn something new here.
So, here we are.  Another huge milestone for me in less than one month.  First military retirement, then 100,000 subscribers.  What's next?  Well, I do turn 40 this year, so there's that, haha. I made a video today to share my extreme gratitude for you and all your...
New year, new resolutions, right? Well, how did that work out for you last year? You may have started a 365 project and made it 50 days before realizing it wasn't doing you any good. That's okay, seriously, no worries there, you tried! But, do you know what will...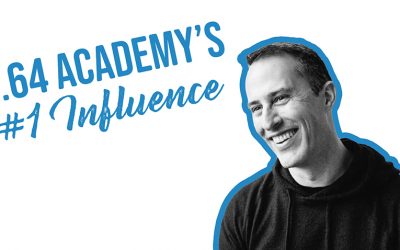 Do you believe in Divine Appointments?I think about Divine Appointments a lot.   These aren't coincidental meetings. These are meetings with someone you may or may not know that somehow influence your life and, in some cases, send it spinning in another direction.  I...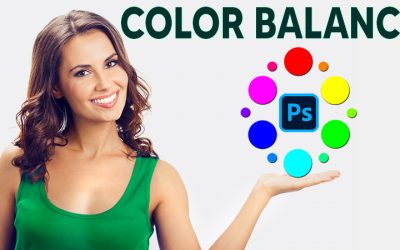 Have you ever looked for a White Balance tool or Adjustment Layer in Photoshop? Were you shocked to find that there wasn't one? I, after 22 years of PS experience, am still quite shocked that there is no White Balance tool. We have tons of tools to control color in...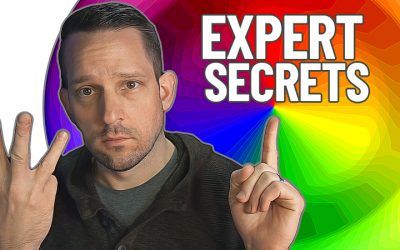 Let's face it, Color Grading and Color Theory are hard topics to grasp. Without a solid foundation for them, though, all of our colorwork is left hanging in the balance. While having a great understanding of color is important, that is a long-term goal.  It takes a...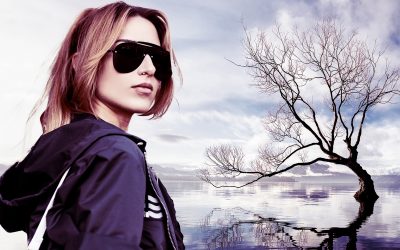 Finally ... Simple Color Grading! I have taught so many ways to color grade a photo that I can't even recall them all.  They range from Gradients to Gradient Maps, and how many using Selective Color?  Many of these techniques produce great results, but they can be...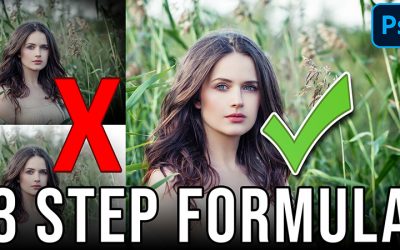 Vignettes in Photoshop and ACR + Lightroom Vignettes are extremely powerful tools for grabbing your viewer's attention.  They can very quickly make an ordinary photo look incredible!  But, there are some problems with traditional vignettes. 1.  They can look too...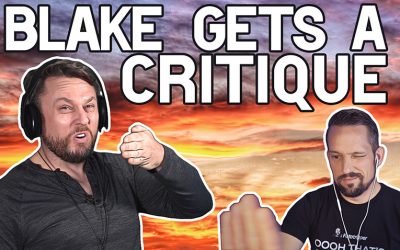 The Critiquer Gets Critiqued! As you may know,  I conduct critique sessions on f.64 Elite.  I have been doing these sessions for over 7 years and in that time have critiqued just about 900-1000 images.  But in that time, I have never had a critique session of my own. ...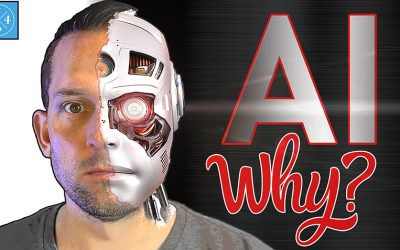 Artificial Intelligence, cool name huh? A big buzzword for the implication of the future right? At least it has been for the last 20 years or more.  But what does it mean for Photo post-production? Is there a place for it? Maybe, but as of right now, I don't see it in...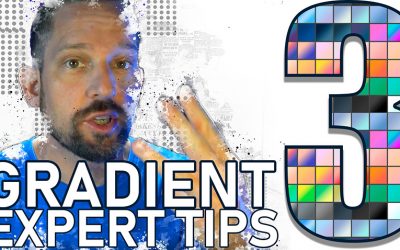 Expert Tips for Gradient Management in Photoshop CC 2020 Since my last video on the Diamond Gradient, I have received a LOT of questions about gradient management in Photoshop CC 2020.  In today's video, I will answer all of them summed up into three questions: Why do...
Have your Photoshop layers been acting strange since the June 2020 update to Photoshop CC? I was subject to the odd "Legacy Compositing Photoshop Bug" and I was about to go berserk as I knew I was doing nothing wrong. As it turns out, I wasn't doing anything wrong and...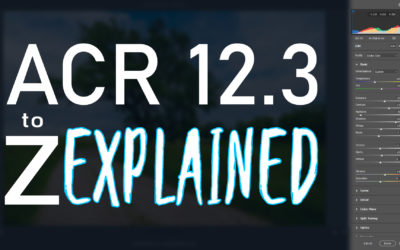 Last week Adobe updated Adobe Camera Raw.  If you updated like I did thinking it would be routine... boy, were we wrong!  It was a shell shock at first, but I quickly adapted to the new layout and have grown to accept the innovation Adobe has put into...
My oh my I have been waiting a LONG time for this.  An upgrade to Camera Raw.  It's like I went from driving a Ford Pinto to a Ferarri overnight 🙂 Adobe Camera Raw updates to version 12.3 for PS CC 21.2: ► Overall interface update - Similar to...
Photoshop Craps Gone Wrong with Gavin Hardcastle Last week I showed you all how to gamify Photoshop so you could learn Adjustment Layers while social distancing with Photoshop Craps.  My buddy Gavin Hardcastle caught wind of the game and challenged me to a Photoshop...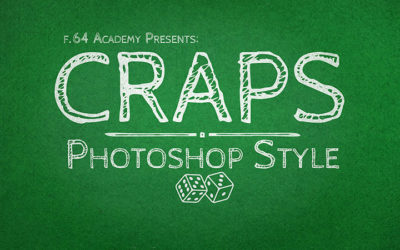 Over the last few days, I have been keeping myself occupied with a little game I made up for Photoshop. It takes the concept of Craps and puts it into an actionable (pun intended) game for Photoshop, "Photoshop Craps". The best part about this game is that it...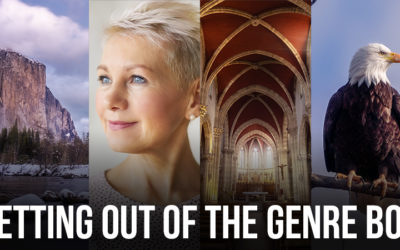 How do you know if you are stuck in a genre box?If you ask me, "Blake how will this technique work on a ________ photo" when I am editing a landscape… you are probably stuck in a genre box. But don't worry!There is hope 🙂 In this Live Event, I am going to show you how...
Intermediate Post Processing Tutorials
For those who already know a trick or two in Photoshop and want to learn a bit more.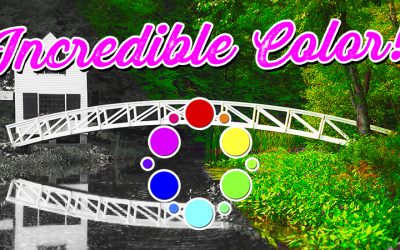 A few weeks ago I showed you some tips and tricks for Color Photography using Photoshop.  That video went over SO well, thank you for the response and support!  I received a lot of questions about how that knowledge could be applied to Lightroom.  While Lightroom and...
I know what I said about AI in the past and I still mean it 🙂 AI cannot make educated artistic decisions, HOWEVER, in some cases, it can provide us with a decent starting point. In today's video, I will simplify one of the most difficult compositing techniques...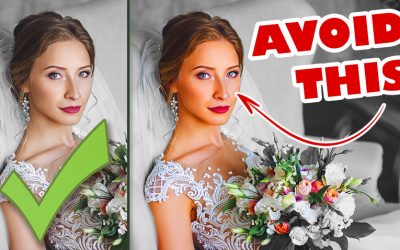 By now you know I really enjoy working with color, color theory, and color grading. I have spent the better part of the last 8 years devoted to the topic of Color Theory for Photographers. Through those years I would like to say I have seen it all, but I am still open...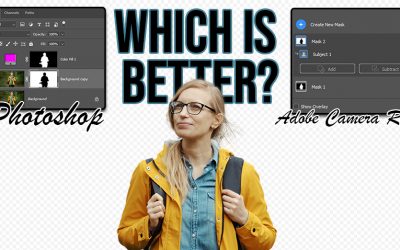 You like those Raw masks now so much that you wish you could port them over to Photoshop, don't you? Well, you can't, but more importantly, why would you want to? Don't get me wrong, having masking at the RAW level now is incredible and game-changing for your RAW...
FINALLY!  The wait is over!Most of you may not have been waiting per se, but I certainly have.  6 years, as a matter of fact.  I have always wanted surgical precision masks at the Raw level, and we almost got there in 2017 with the introduction of the Luminance and...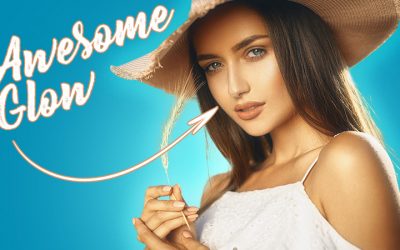 youtu.be/UKAeRdQ15WU
There are many effects one can use to grab attention and the Orton Effect is one of them, but here is a better method in Photoshop CC.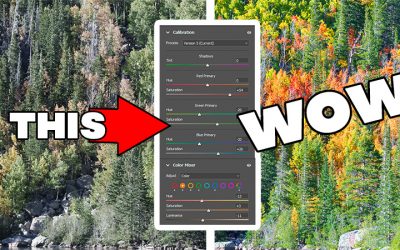 Fall Color Photography is fun, excellent, in fact! There is nothing better than getting out there with your camera and showcasing the glory of all that yellow, orange, and red goodness in the tapestry of trees. What could be better, right? The problems with Fall...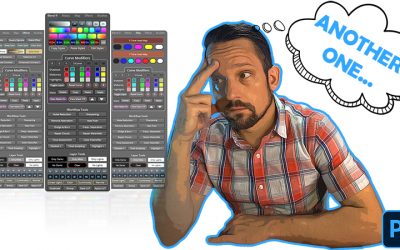 Not all Photoshop Panels are created equal and all of them could have a place in your workflow. However, when I set out to make my Panel for Photoshop, I knew I wanted it to be different. I wanted it to be a Workflow Solution and not another tool for Photoshop....
youtu.be/ZeHclYudulI
Time Blending is a technique in Photography where you blend multiple exposures taken at various times into one image. Here is the easy way to do it!
youtu.be/m6OkZehLzVc
The reflected Gradient is one of my favorite, most versatile tools in Photoshop. I use it on almost every photo I edit, today you'll see why!
The Smart Object is an interesting feature in Photoshop.  You can do all kinds of things in Photoshop with Smart Objects from opening a RAW file and then going back into the ACR settings to resizing layers and building templates.  But... these Smart Objects come with...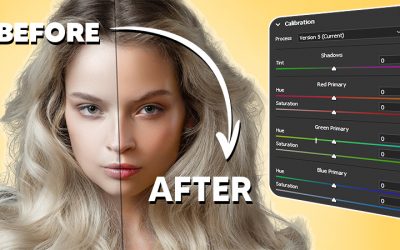 The Color Tool No One Uses... Except for maybe f.64 Academy readers, because you know better, right?  Today I want to show you five efficient uses for the Color Calibration Tool in Adobe Camera Raw and Lightroom.  This is quickly becoming my favorite place to get more...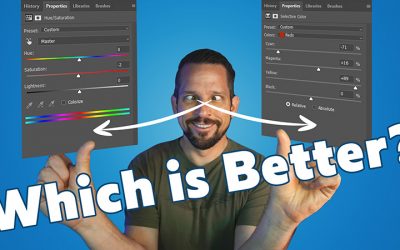 Thinking about which Color Adjustment Layer is better than the other just may make you go cross-eyed unless you break them down. In this video, we are going to discuss which is better for color modification, Hue and Saturation, or Selective Color? We will discuss...
How many times do you wish you could go back to a location to recompose the shot because the exposures you did get were off by just a little? That has happened to me COUNTLESS times. Sometimes I am shooting Landscape and wish I were in Portrait. Other times my horizon...
LUT Profiles, the Secret Sauce for GREAT BW images! In today's lesson, I am going to show you how to hack Lightroom and Adobe Camera Raw into thinking you are working on a Black and White Photo, but you are really working in Color for Black and White.  Sounds pretty...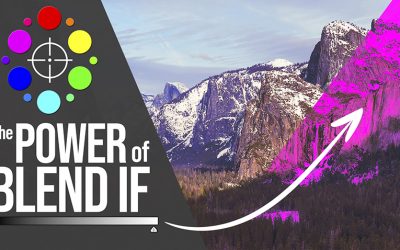 Complete Selection Control with Blend If I showed you how to easily color grade a photo a few weeks ago. It brought out a LOT of questions about split toning, luminosity masks, and more advanced thoughts. I figured I would follow up that Color Grading video with a...
Advanced Post Processing Tutorials
While the title says "Advanced", this category is for anyone who wants advance themselves further in photo post processing.  While these tutorials are not for the Faint of Heart, they are taught to a level anyone who is willing can understand.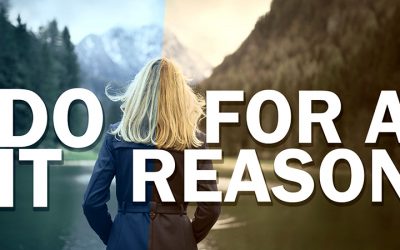 I talk a lot about Color Grading, Color Theory, and the tools you can use to manipulate the looks of your photos. However, I have never spoken about the Photo Filter Adjustment Layer. Why is that? From my research and experimentation, I have found that the Photo...
Using Selective Color to get better tones in PhotoshopYou know my workflow, Tone, Color, Artistic Effects, right? I preach it all the time and more often than not, I teach how to get better colors through your tonal work first, right? Well, recently, I...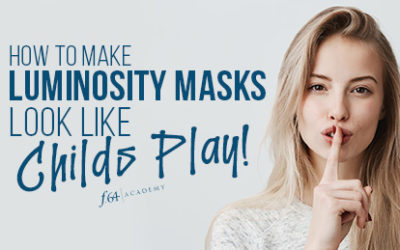 The Evolution of Luminosity Masks I love Luminosity Masks, I have been using them for ages, and they have been an integral part of my workflow.   Before we get too far into this post, I want to clarify that I have nothing against the Traditional Luminosity...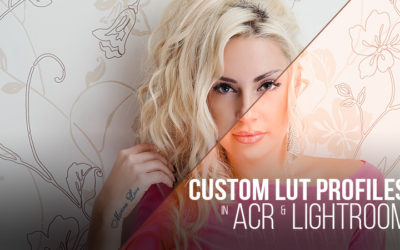 Make Your Own LUT Profiles For a few months now I have kept my techniques for making Lookup Table Profiles a secret.  Well, not really a secret, but I have held off on making a tutorial about it because what I am about to share with you is invaluable. ...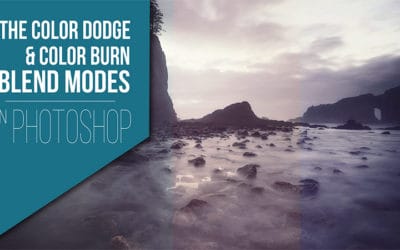 Dodging and Burning with Blend Modes and Colors If you have spent any amount of time with me you know that I am always trying to come up with new ways of using Blend Modes.  I have recently started experimenting with the Color Dodge and Color Burn Blend Modes.   At...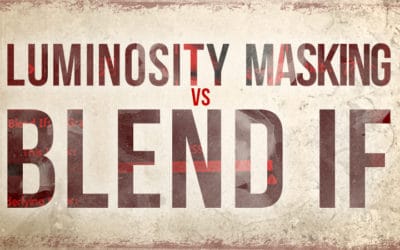 The pixel bending fight of the year! I get this question all the time, "Blake, what is the difference between using Blend If and Luminosity Masking?"  It is a great question, and my answer usually goes something like this: Luminosity Masking and Blend If are, by their...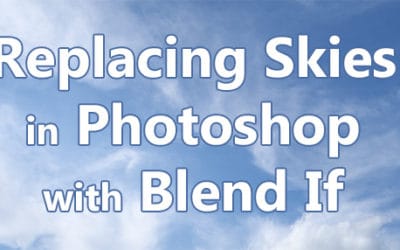 Sick of Blend If yet?  Well too bad! Last week while we were in Yosemite we had great weather for shooting, but most mornings were cloudless.  We noticed that in the morning the skies were pure white but as the day progressed the clouds would roll in.  Our afternoon...
To be compressed or uncompressed raw files that is the question! Sony recently announced their uncompressed Raw files for their Alpha 7 line.  Traditionally Raw files have been formatted with a Loss-less compression.  This is a way to compress a file but not lose any...
The Lighten Blend Mode and the Sea of a Million Waves! A few weeks ago I conducted a tutorial showing off the various Blend Modes in Photoshop, but I hesitated to get too far into the Lighten Blend Mode.  The Lighten Blend Mode can be a powerful asset in photo post...
The Zone Systems... with everything else out there... why bother? I get this question a lot... why the Zone Systems?  I'd say at least 3 times a month.  With the Launch of the new Zone Systems Master Class I feel like I have not heard the end of it!  However, I get...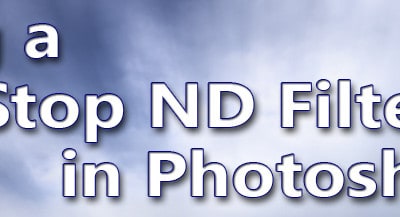 No Neutral Density filter?  No problem! Fake Neutral Density! Let's face it, long exposures are awesome but they require expensive Neutral Density Filters, time, and patience... lots of patience!  I really enjoy using a 10 Stop ND filter to get those long sweeping...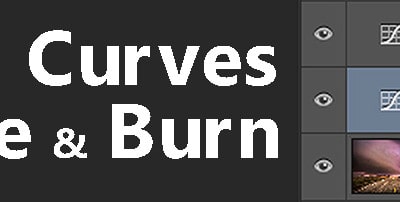 Flash Tutorial Friday! This is the first tutorial in a series I am calling Flash Tutorials.  I wanted them to be under 90 seconds... ha, if you know me that just is not possible!  So I decided to go with 3 minutes.  In these Flash tutorials I will  show you a new and...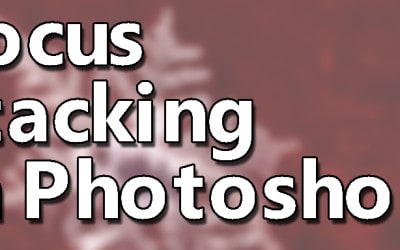 When one shot just won't cut it, take many! With Macro Photography one shot usually will not cut it.  This is due to the high levels of magnification and the effect they have on Depth of Field.  f/2.8 on a normal lens has limited depth of field and creates that soft...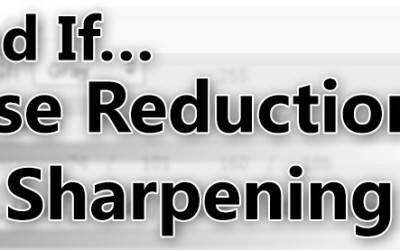 The Saga of Blend If Continues... Just in case you missed the basic tutorial on this, here it is. I just couldn't leave well enough alone with the Blend If options in Photoshop.  After playing with the Blend If options I came up with a way to make organic Noise...
Last week I posted a video about how astounded I was about Photoshop's ability to handle video...  This week I have been crushing out some video in the major leagues!  Check out Zone-Edits new video intro. I have learned a ton in the few videos I have made in...
The Shadows/Highlights Adjustment Tool in Photoshop CS 5 & 6 is a very powerful asset.  It is tucked away pretty deep in the menus and not found in the normal adjustment layer section.  It is very similar to that of the shadow and highlight adjustments in Adobe...
Webinars and Podcasts
From time to time Blake makes guest appearances all over the web.  Here you can find all of his appearances on Webinars and Podcasts.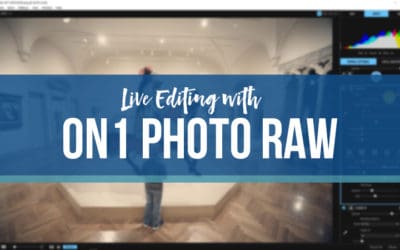 Live Q&A and Workflow Edit with  ON1 Photo RAW This month I am a guest coach over at ON1 Plus.  One of the perks of being a Plus member is the Live Events that we do.  They are a mixture of Live Workflow edits and Questions and Answers about the process.  This...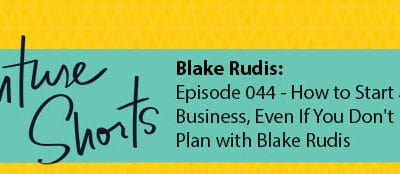 https://youtu.be/3RGLyL4nfTs If you read the title of the email, you may have scratched your head and said... "who the heck starts a business without a plan?"  This guy, and if I were given the opportunity I would do it all over again. I was recently featured on a...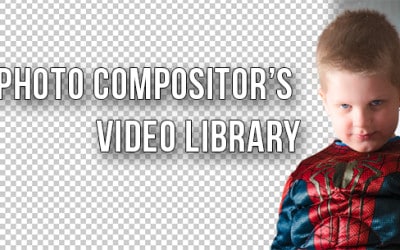 Photo composites made simple with a treasure trove of information! Last Saturday, I did a webinar hosted by the Photoshop and Lightroom Facebook Group with Andrew Kavanagh.  In this webinar, I discussed "Understanding Layers for Photo Composites".  I went into this...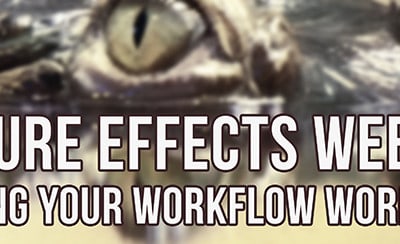 Topaz Labs Texture Effects Webinar Today I will be conducting a webinar with Topaz Labs showcasing their latest product release, Texture Effects.  Texture Effects fills a void in the Topaz product line that we didn't know existed.  Topaz has an abundance of useful...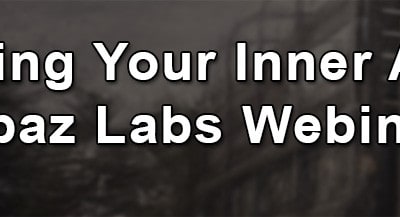 Your Inner Artist is there, you just need to coax it out! Today will mark my 19th Webinar with Topaz Labs!  This is pretty exciting for me as I never imagined I would be back on after my first one.  I was so nervous, I can recall that day like it was yesterday.  I...
jpeg2RAW's Zone System Podcast  https://youtu.be/Sk4FsFwOrl4 On September 8th 2015 I sat down with the hosts of jpeg2RAW to discuss many things!  It was such a great podcast and these guys really know how to host a show.   It was a pleasure to discuss a topic that I...
Getting Started with HDR - HDR PodCast I had the great opportunity of sitting in on a panel discussion about HDR Photography with Ron Pepper of HDRSoft (Photomatix) and Richard Harrington of Photofocus for their HDR month.  It was a fabulous discussion about the in's...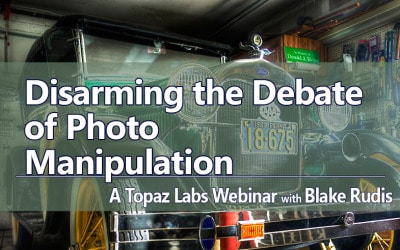 Let's Disarm the Debate! This afternoon at 4PM central I will be discussing the, oh so controversial, debate of Photo Manipulation.  In the pursuit of research on the topic, I asked the readers of EverydayHDR what their thoughts were on...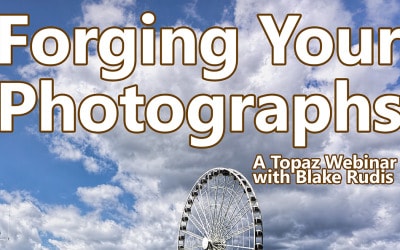 Forging Your Photographs By forging your photographs I do not mean copyright infringement in any way!  Let's just clear that air before we start! What I mean is real, hardcore, labor intensive forging.  A belt buckle starts out as a piece of metal and is forged into...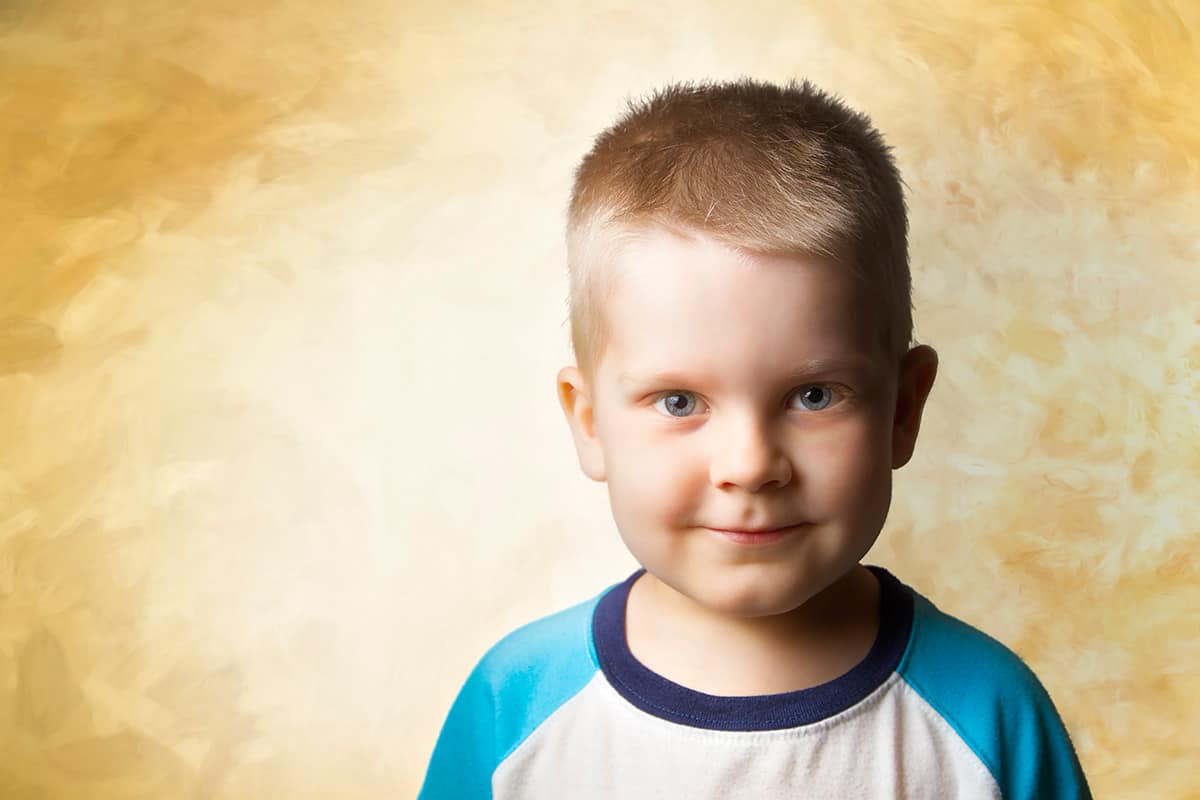 A Topaz Labs Webinar Today! Today I presented "Finding Your Photographic Style" with Topaz Labs.  This is an extremely important topic that I think will be useful to any photographer from the basic beginner to the advanced photographer. A style is not something you...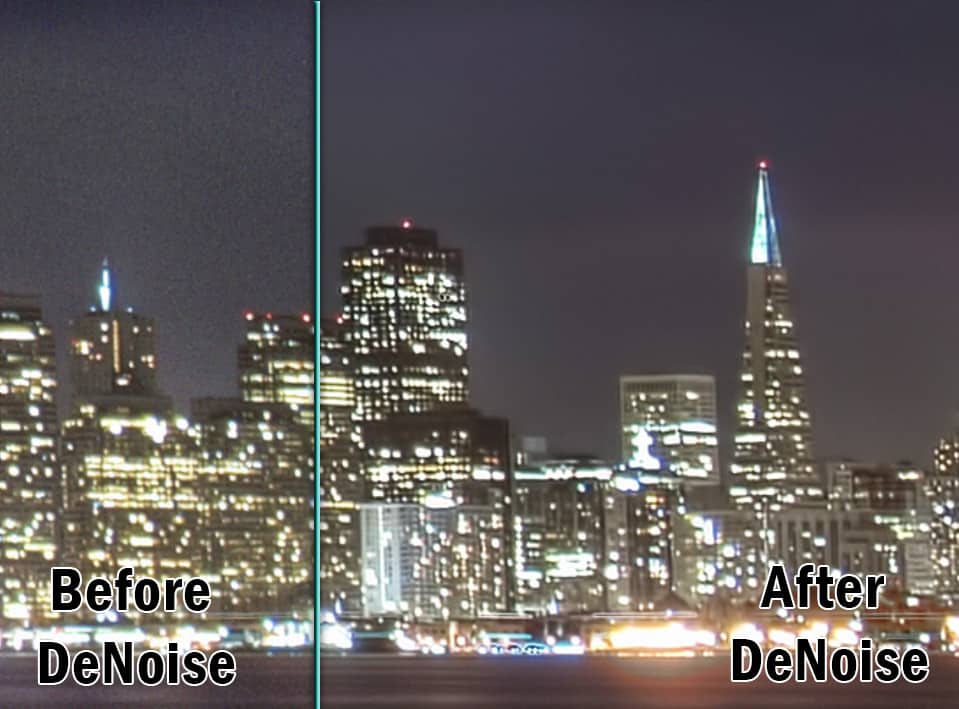 Just in case you missed the Webinar from Tuesday with Topaz Labs... here it is!  It was a great turn out with a lot of great comments.  I covered a TON of information, as usual, I need to lay off the Spark! The topic was all about how to avoid technical flaws when...
It has been some time since the Webinar I did last month for Topaz Labs on Compositing.  They have recently posted the full webinar to YouTube for your viewing pleasure. If you want to follow along and put me on a strange background, you are more than welcome to...
Last Tuesday, October 15th 2013, I conducted a Webinar for Topaz Labs, "The 4 Step Creative HDR Process"  .  In this Webinar I showed my 4 Step process for creating HDR images all without using Photoshop!  I did the whole tutorial using Topaz Labs products to include,...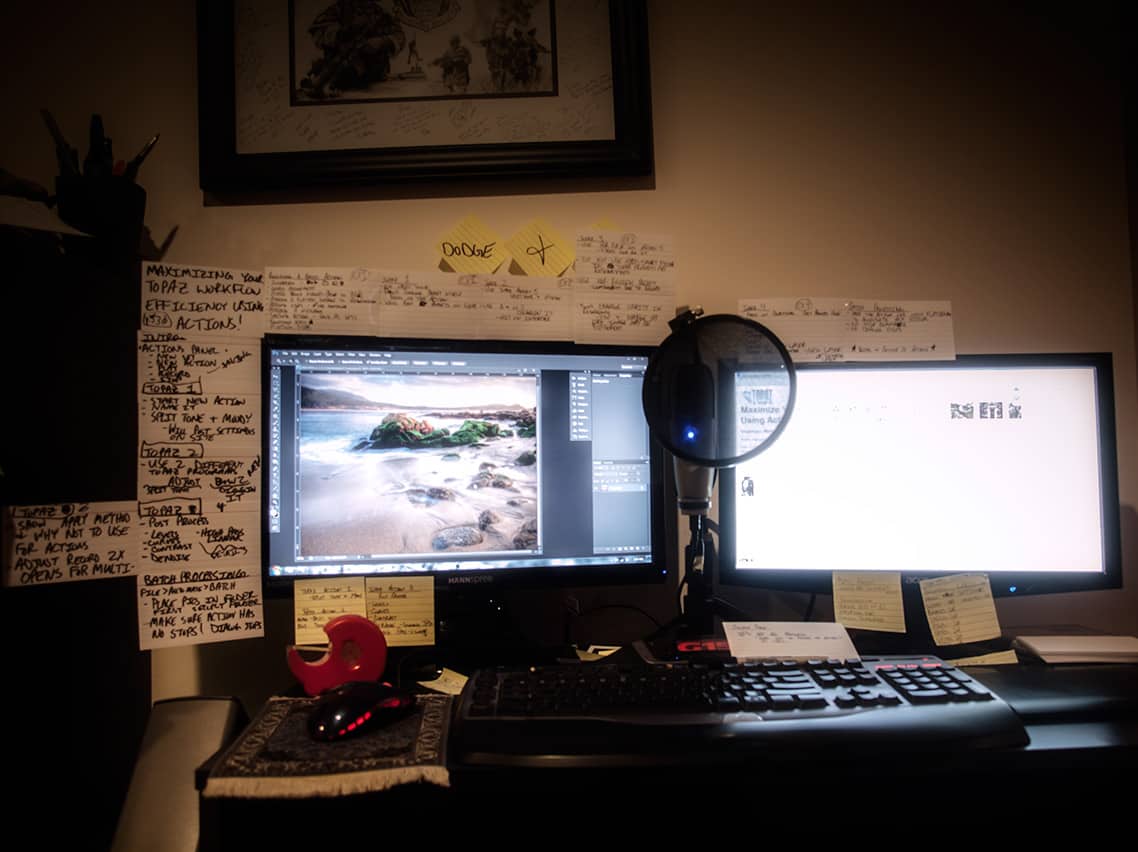 I am posting the Topaz Labs Webinar I did earlier last month just in case you may have missed the live recording.  It was a pleasure working with Topaz Labs on this Webinar.  I have to be honest, I was very nervous at first, I mean wouldn't you be?  A live Webinar in...
Topaz Labs Tutorials
Blake loves the Topaz line of plugins.  He has done several tutorials using their software, here you can keep up with the latest and greatest.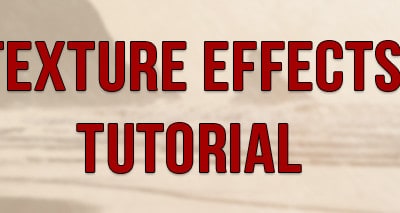 Not Just a Texture Effects Engine, Quite Possibly an Artistic Workflow Workhorse Topaz Labs just launched their newest software addition, Topaz Labs Texture Effects!   While the name implies this is a Texture based application plugin, I can assure you it is much more....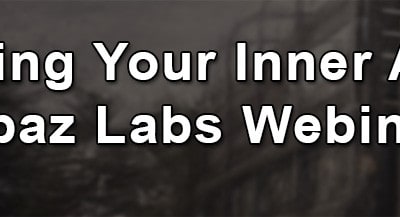 Your Inner Artist is there, you just need to coax it out! Today will mark my 19th Webinar with Topaz Labs!  This is pretty exciting for me as I never imagined I would be back on after my first one.  I was so nervous, I can recall that day like it was yesterday.  I...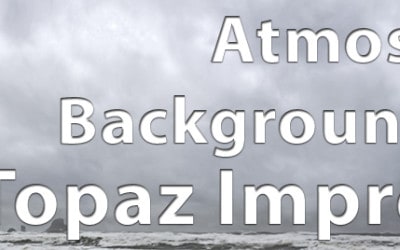 Interesting Backgrounds Made Easy! One of the techniques I showed in the last webinar was how to make interesting backgrounds with Topaz Impression.  During the webinar I used this in a very artistic workflow.  This technique is also very effective in the following...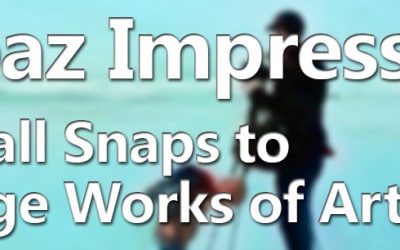 .17 Megapixels to 35 Megapixels... WHAT?!? My wife, kids and I went to Cannon Beach, OR a few weeks ago.  We had a blast, it rained the entire time, but it was still very nice to be with the family on the West Coast (or the left coast as my East Coast roots would...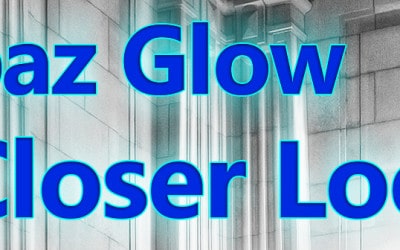 Blending Options within Glow   During the Topaz Webinar on Tuesday I showed quite a bit of information.  After the webinar my head was spinning, it felt like an hour went by in 5 minutes!  Sorry if you got sucked into my whirlwind of tips and tricks and spit out...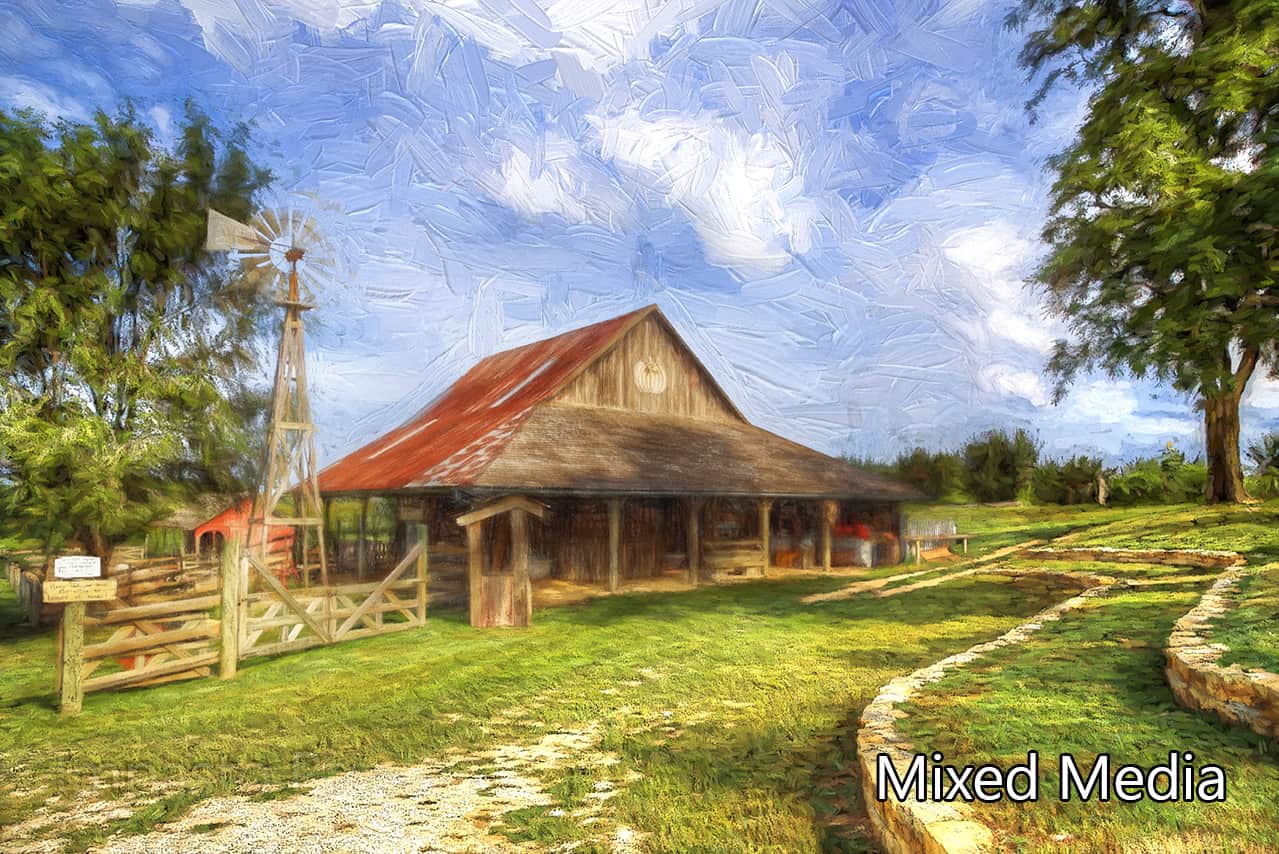 An Advanced Look at Topaz Impression I have been experimenting with Topaz Impression non-stop since it came out last week.  I know many have had video card issues with it and I understand those frustrations.  I can assure you the folks at Topaz Labs are doing...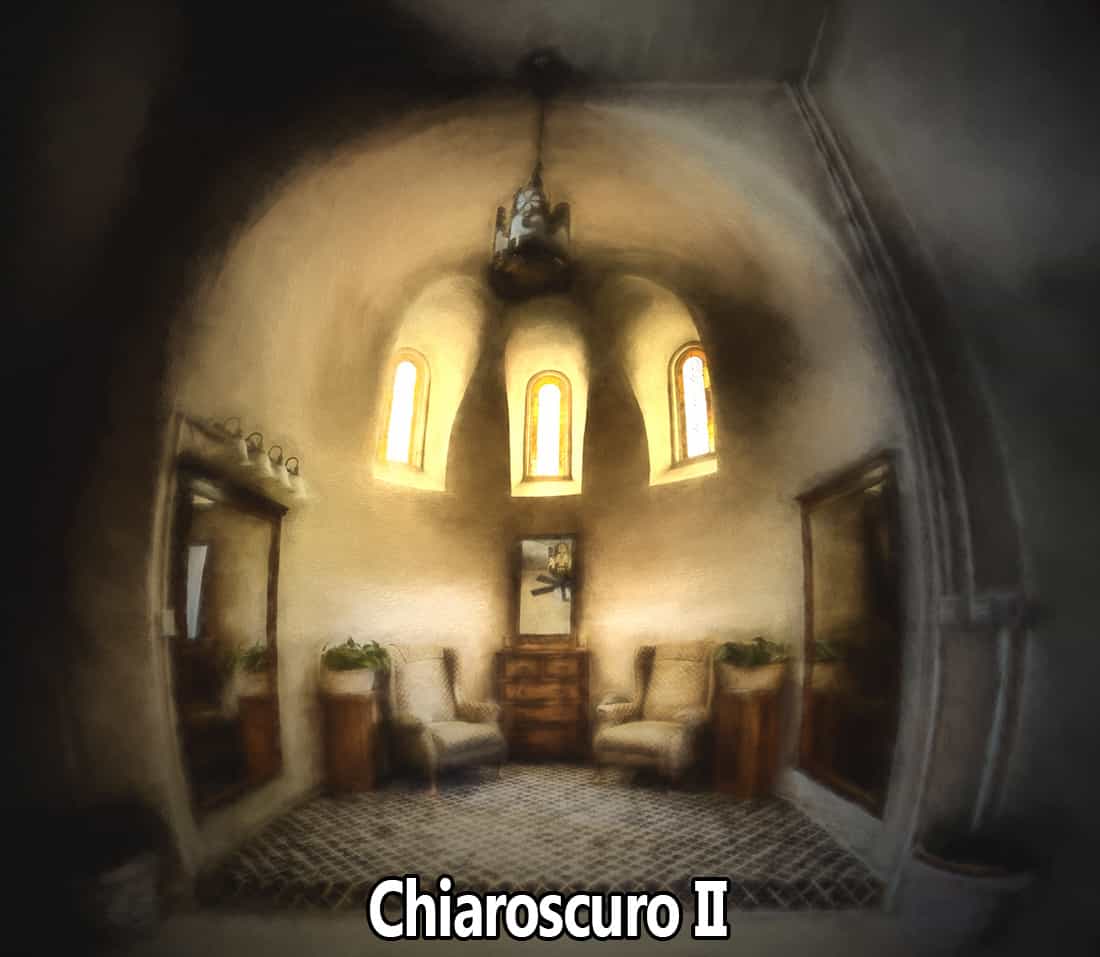 Finally an ACCURATE Paint Filter Program! I have used many Painting Filters in Photoshop.  I have also used many paint filter programs.  There was always something I did not like about them though.  I could always tell a Filter was applied to get the look.  If I...
Another Look at Topaz ReMask 4 After the recent Topaz ReMask 4 tutorial, I have received many requests to do a follow-up.  The original ReMask 4 tutorial was focused on one photo with no sky replacement or subject/background swapping.  It focused mainly on...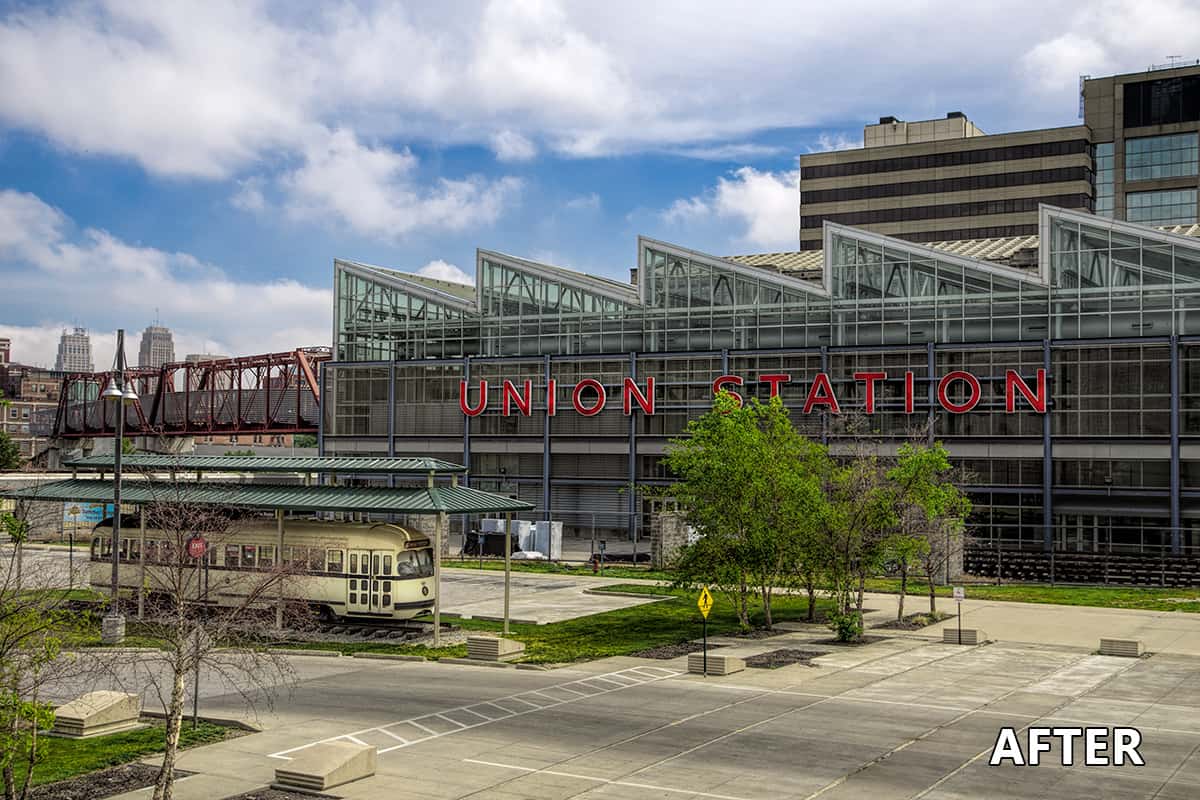 Topaz Webinar Follow-Up I love doing Webinars with Topaz Labs, they really are the highlight of my month in many cases.  I tend to cram a lot of information into one session.  I don't do this because I want to confuse people, I do it because I want there to be as much...
Custom Presets with ReStyle Topaz ReStyle is such a powerful program!  It has limitless potential for photo toning.  However, my only problem is that there may be too many choices! The first time I hopped in ReStyle I spent hours in there just clicking on random...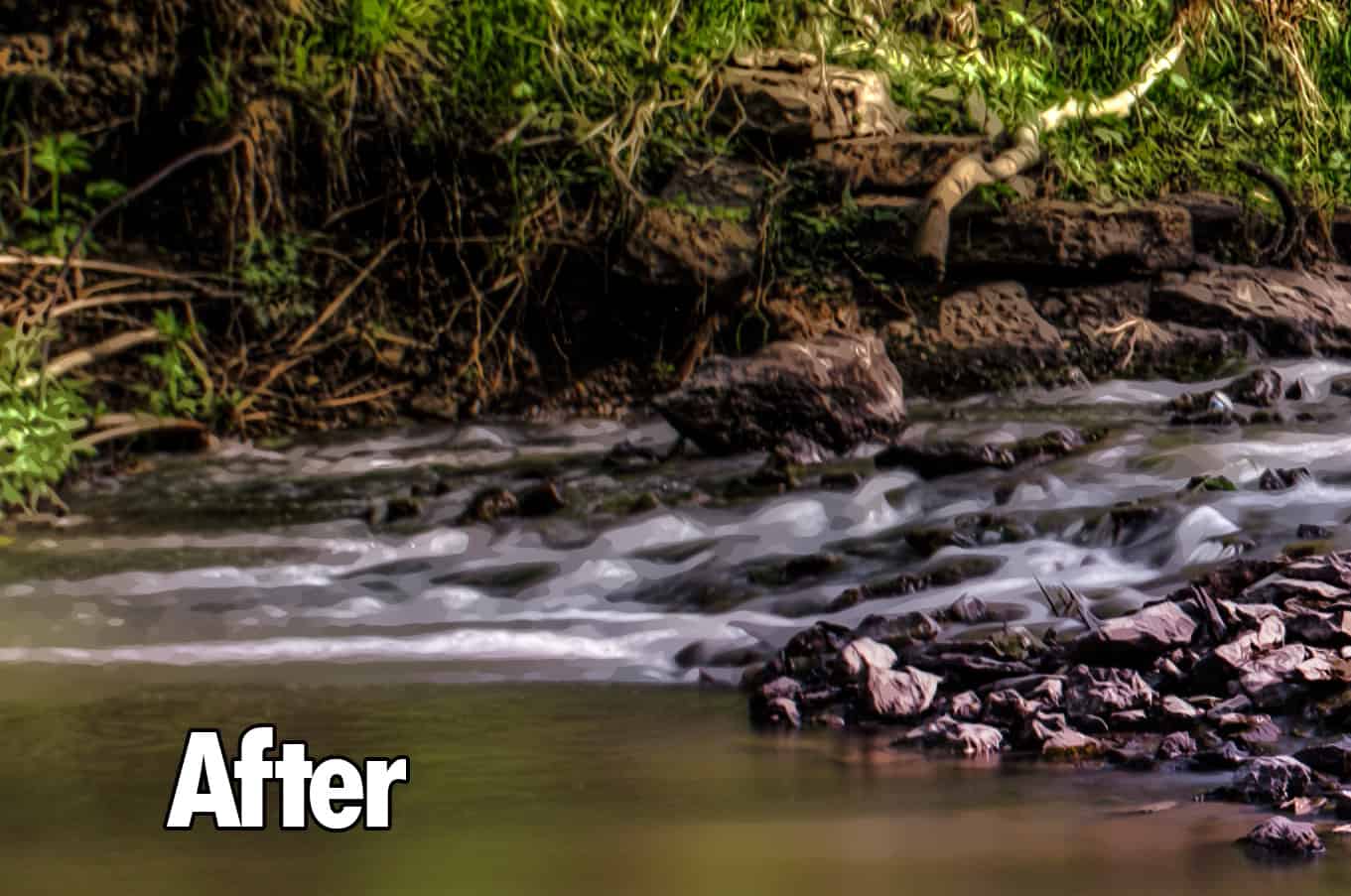 Until recently I have never used Topaz Clean.  It is one of those programs that was in the bundle that I really did not see a use for.  It wasn't because it is not useful, don't get me wrong.  It is because I was ignorant to what it could do! I had no idea that Clean...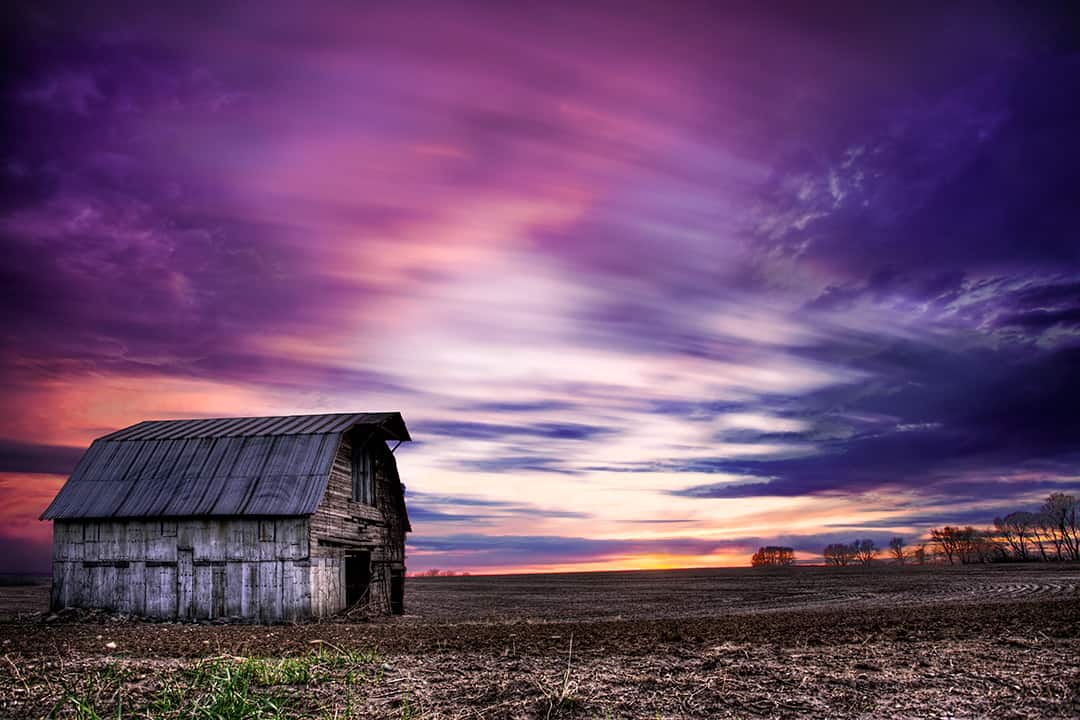 When it comes to output sharpening and detail extraction in your photographs you have many options on the market.  However, there is one Plug-In in particular that I think is the bee's knees, Topaz Detail 3.  I have done several tutorials that use Detail 3 and I try...
I have been using the Zone System to edit my photographs for months now and I frequently get asked questions about how well it works with regular photos rather than HDR images, how seamlessly it ties into your current workflow and how well it works with Topaz Plugins....
Next Tuesday (March 18th, 4 pm CST)  I will be conducting a Webinar for Topaz Labs titled, "Adding Artistic Expression While Avoiding Technical Flaws".  During this tutorial I will be showing many techniques to avoid making fatal errors to your images during the...
Are you a fan of Black and White photography?  I know I am, that is where I started in 1999, with a Canon AE-1 film camera that I ran hundreds of rolls of black and white film through.  I love the look of a true BLACK and WHITE photograph. These days, in the digital...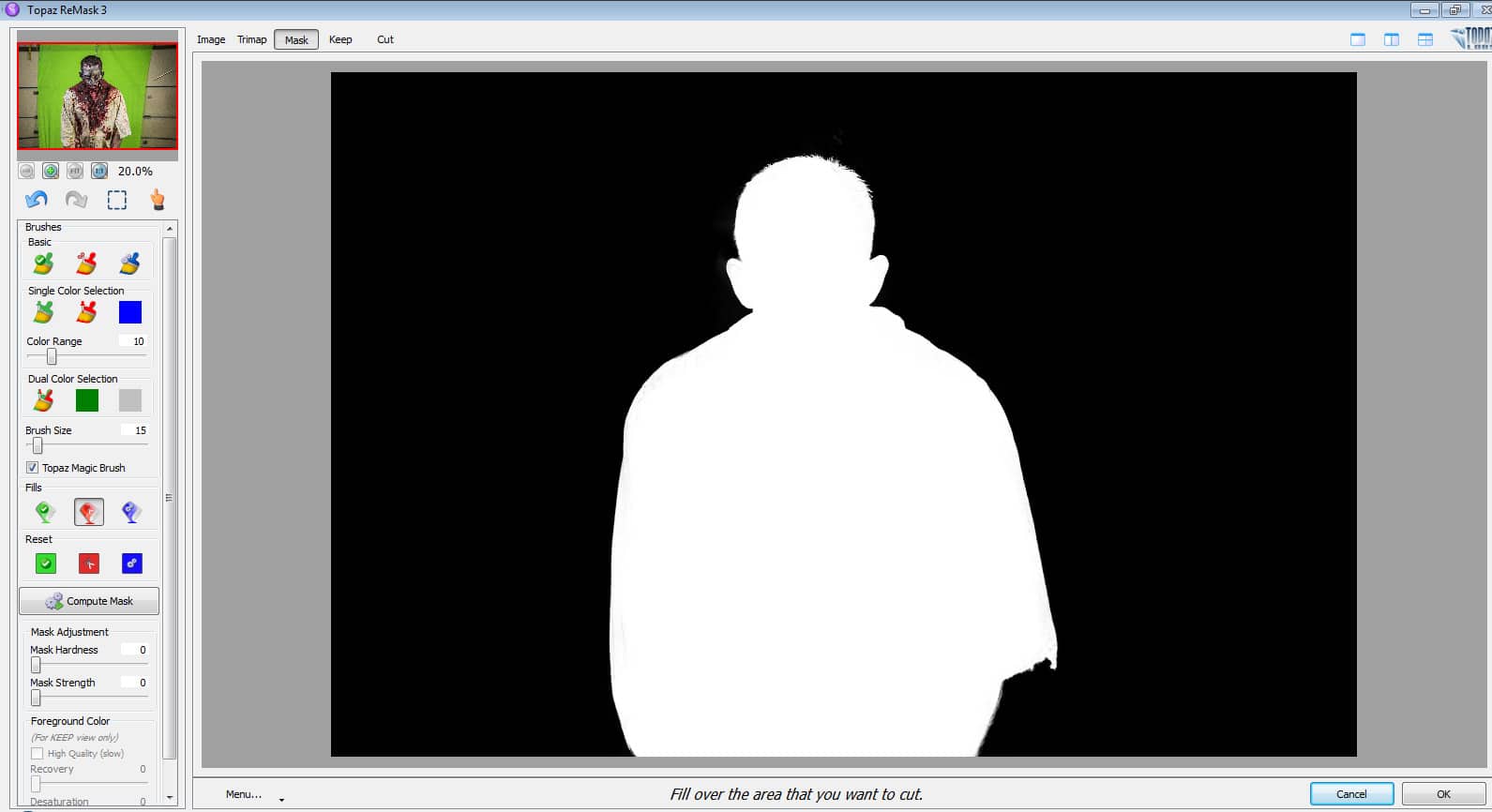 Topaz ReMask may be the most intuitive piece of masking software I have ever used!  Really, it rocks!  Masking can be a pain in Photoshop, even with the refine edge tool.  However, ReMask makes it simple, really simple, easier than finger painting and much less...
Quick Tips & Flash Tutorials
It's not always about the long winded tutorials.  Sometimes Blake can make them quick!  here you will find all of Blake's Quick Tips and 3 Minute Flash Tutorials.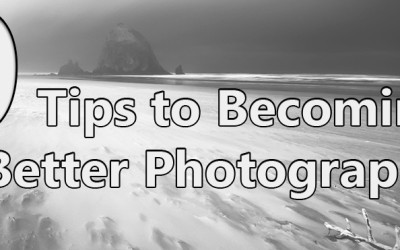 I have a Confession to make... I have never filled a Memory Card In my entire Photography career I have never once filled a memory card.  I don't even know what kind of error message my camera would give me if I did fill one.  Beyond that, I really haven't taken that...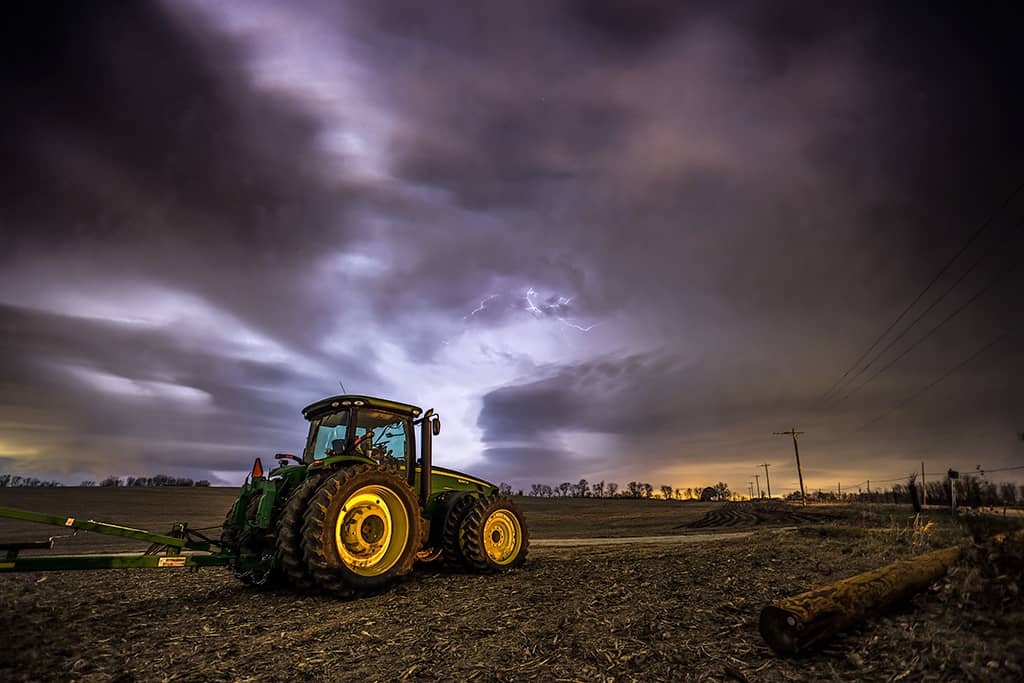 Last Saturday I received a notification on my phone that a severe thunderstorm was on the way.  I initially thought, "Sweet! I can try and get some pictures of it!"  However, the storms usually come so fast without me being prepared that by the time the lightning gets...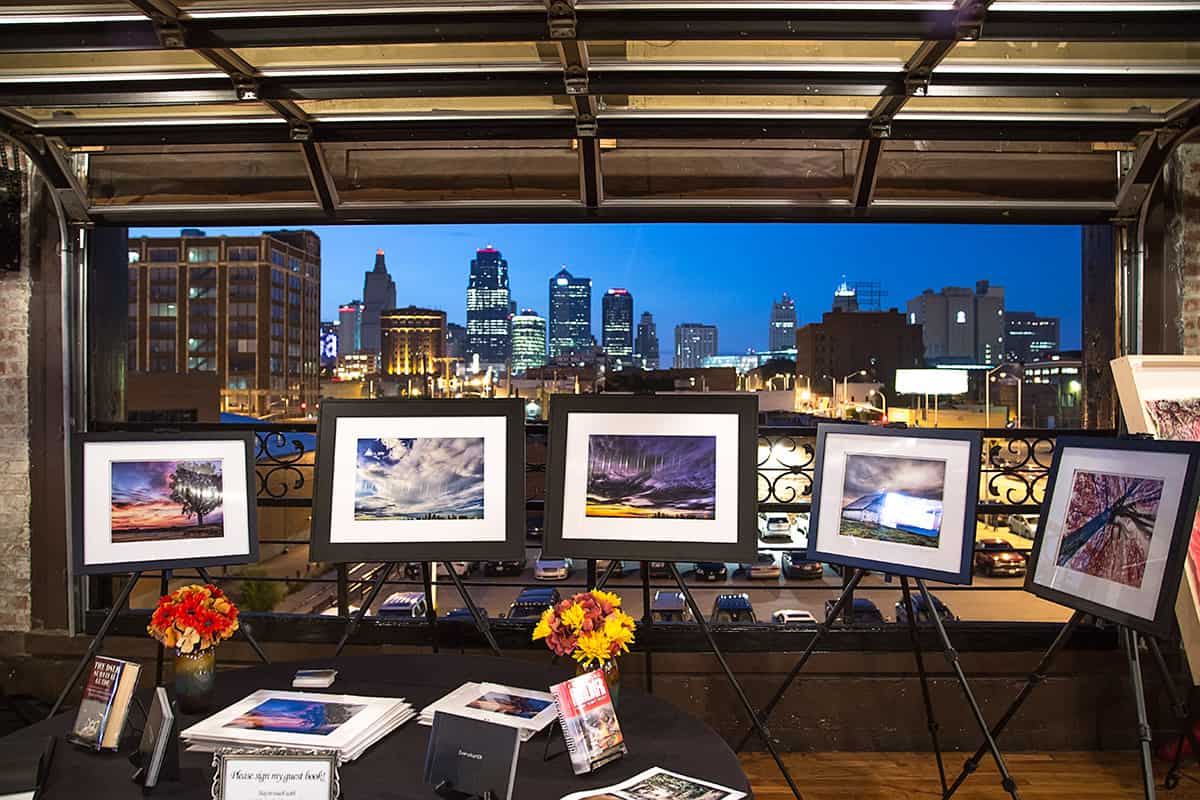 A successful gallery event is not difficult to achieve if you keep a couple of things in the forefront of your mind throughout the setup process.  I will outline them in great detail, but first and foremost, you must understand the definition of successful.  If you...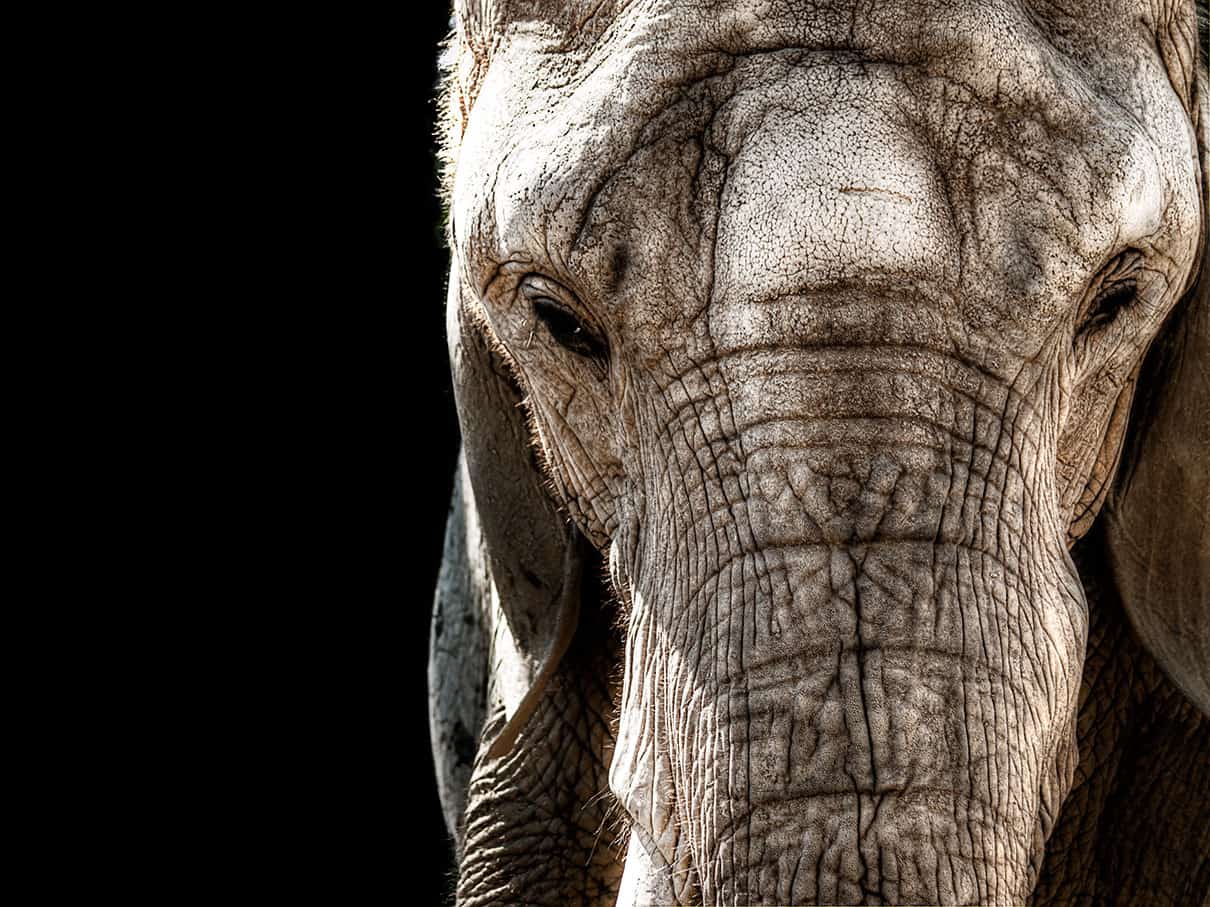 Last week while my Mom was in town, we headed to the Kansas City Zoo.  I still cannot figure out who was more excited, my mother with her 50-200 lens, me with my inferior 70-300, or my wife who continually stated. "I can't wait to go to the zoo!" all weekend.  Oh and...
So vignettes have hit the streets running as one of those awesome ways to make an image go from eh.. to Wow...  I don't want to like vignettes because they seem so cliche, but they work, they really work.  They do a great job of diverting one's attention to the focal...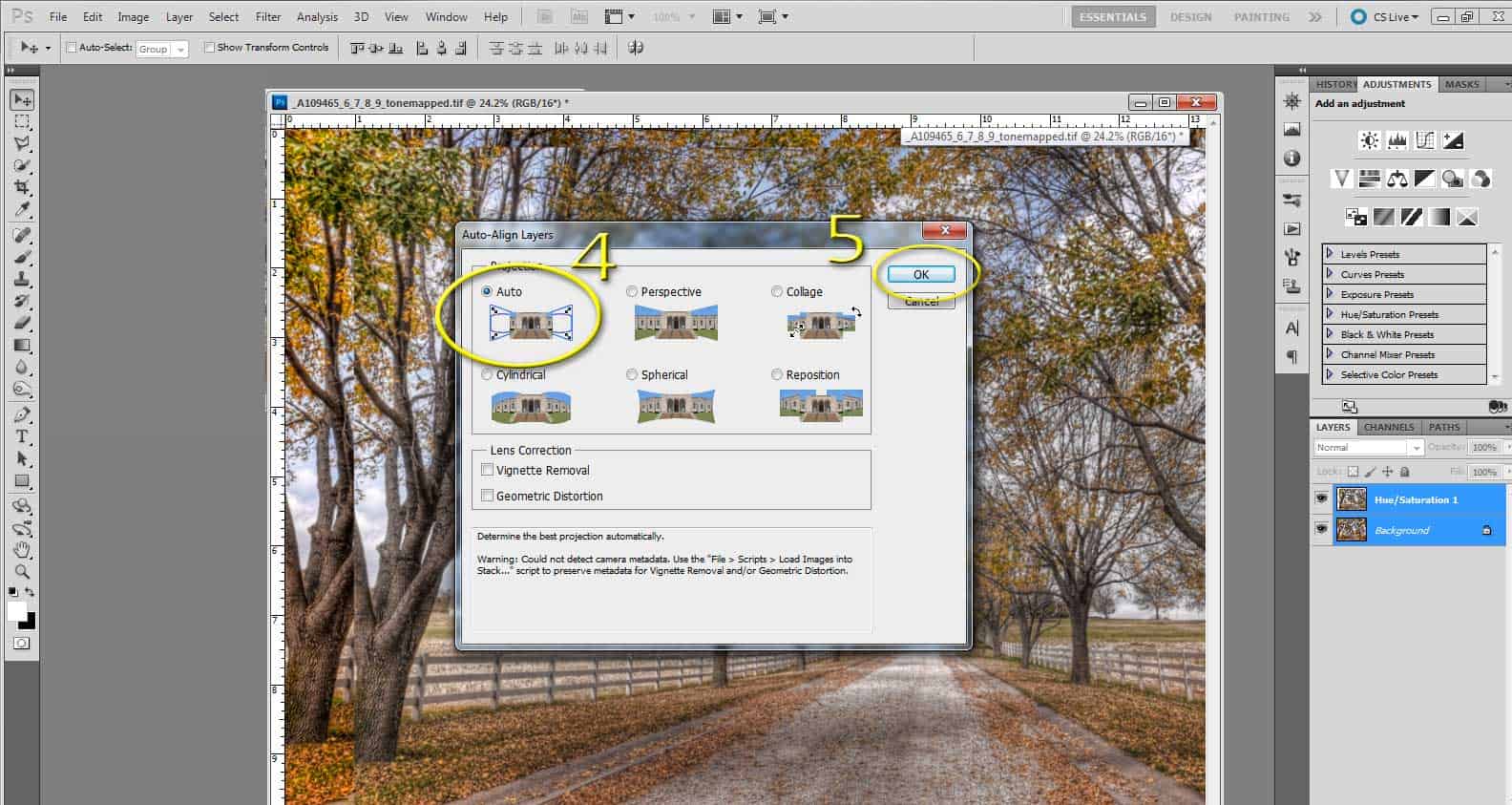 Auto aliging layers in Photoshop is an invaluable tool for any HDRtist.  It is very common to create a tone mapped file and use elements from the original exposures to enhance local areas.  Photoshop CS 5 has a very simple feature for making image alignment a breeze!...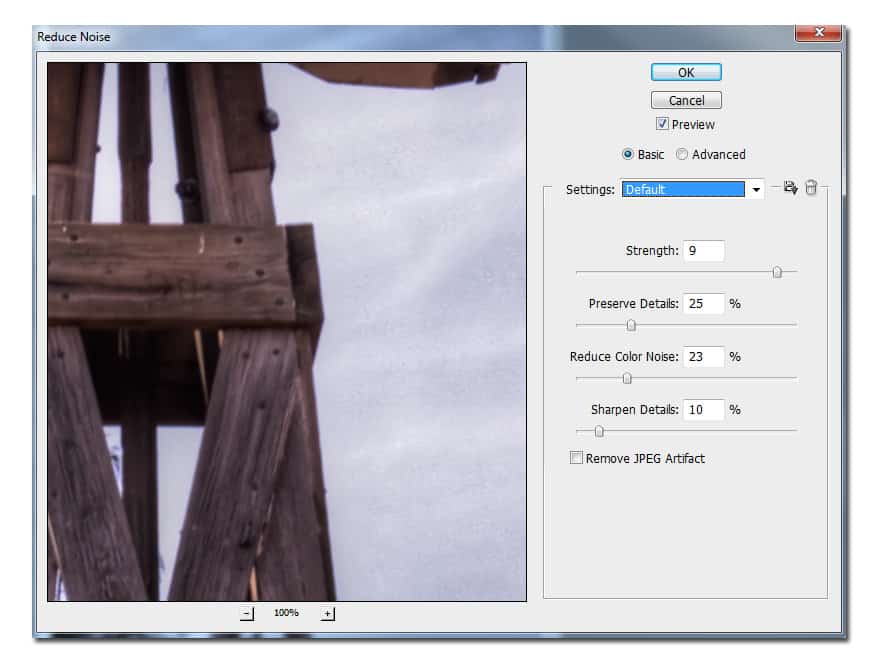 As a follow up to last weeks 5 HDR Tone Mapping Tips: Photomatix and the following weeks A Few HDR Shooting Tips, here are my top 5 post processing tips I cannot live without using Photoshop CS 5.  I have several hundred tips to give out, hence all of the tutorials I...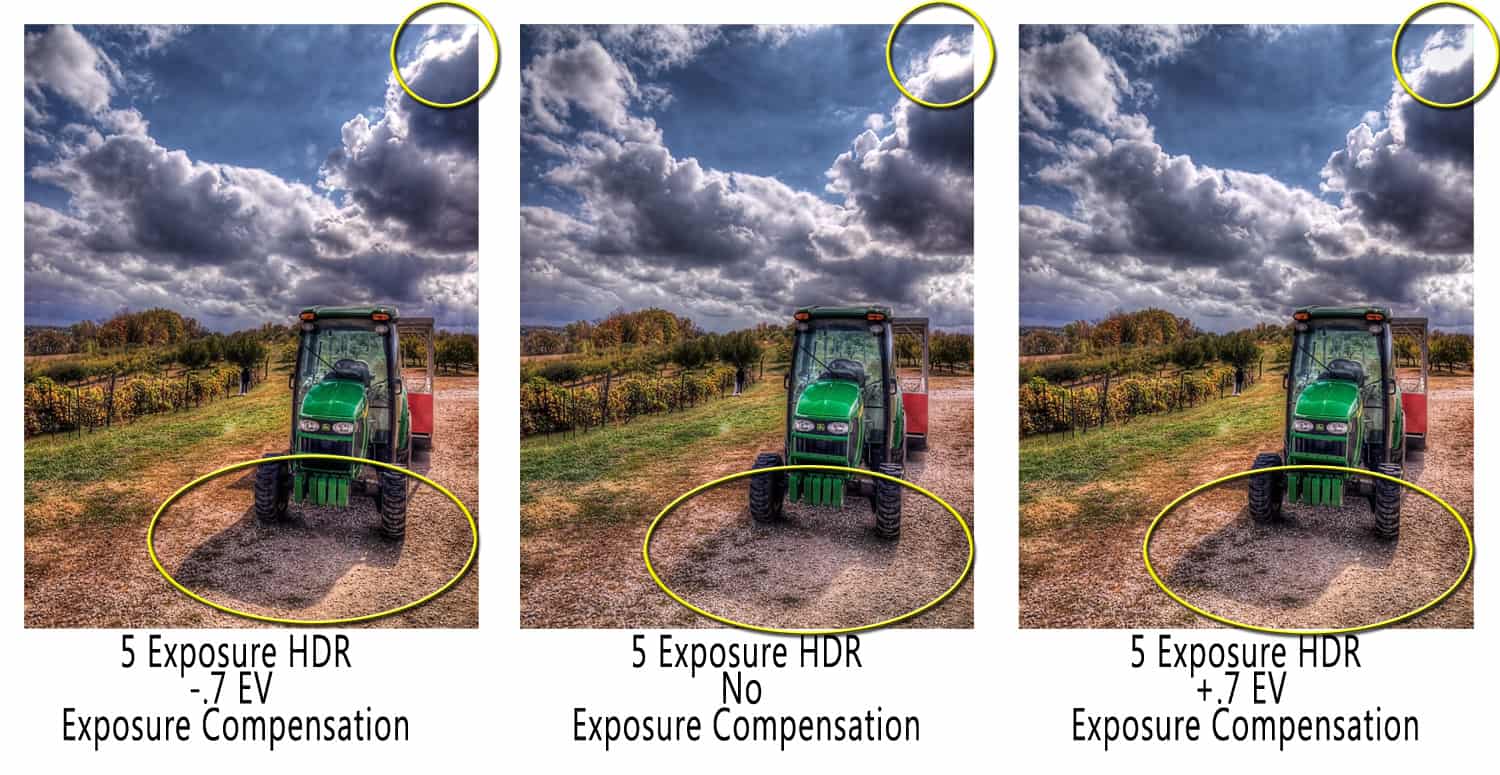 I just woke up to an email this past weekend from my friendly folks at Olympus.  This months helpful shooting tips are about shooting the autumn leaves.  One of the main focuses from this article is the Exposure Compensation button and how it can help you achieve...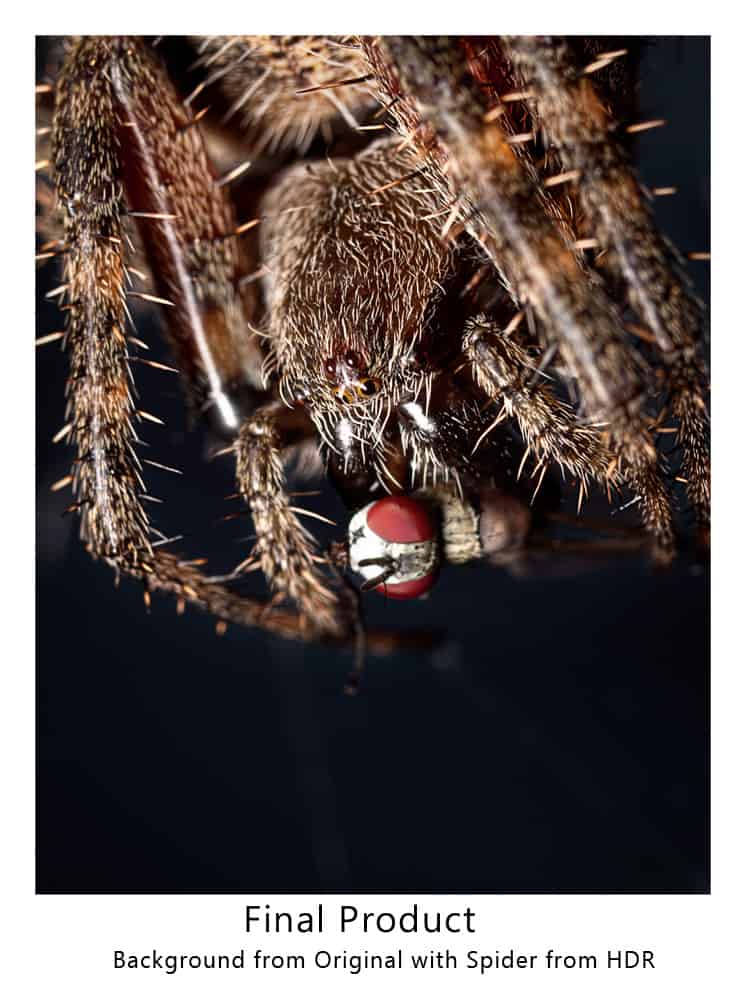 I have been experimenting a lot lately with speed light macro photography and I can easily say, I am loving it!  Once you get the basics down and start popping off shots, it feels like every one of them is a money maker.  I am pretty excited to see the bottom of this...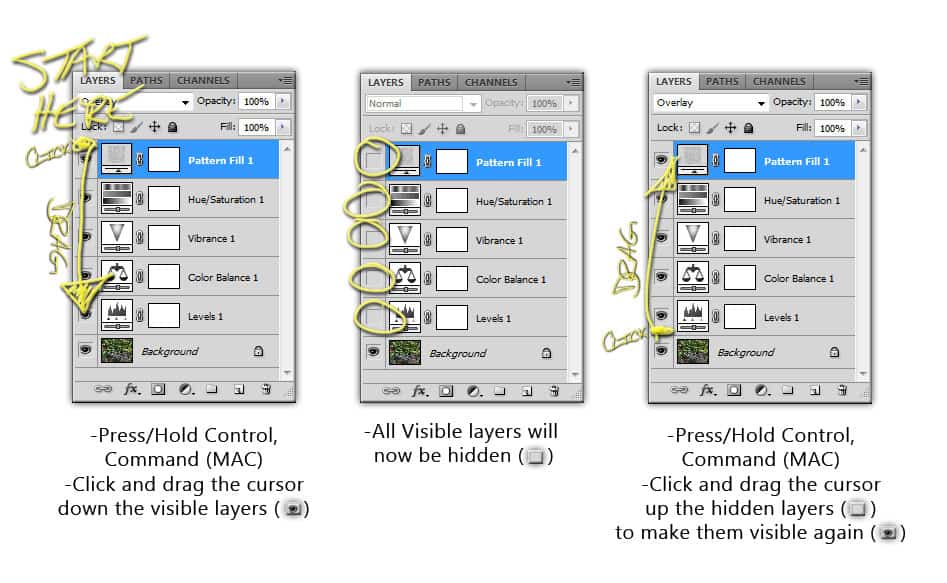 Many times I need to hide my layers when I am working on either an HDR image with several adjustments or making a 60+ layer composite image.  I find it very painstaking and tedious to click each individual eyeball to hide the layers to see how the image is developing,...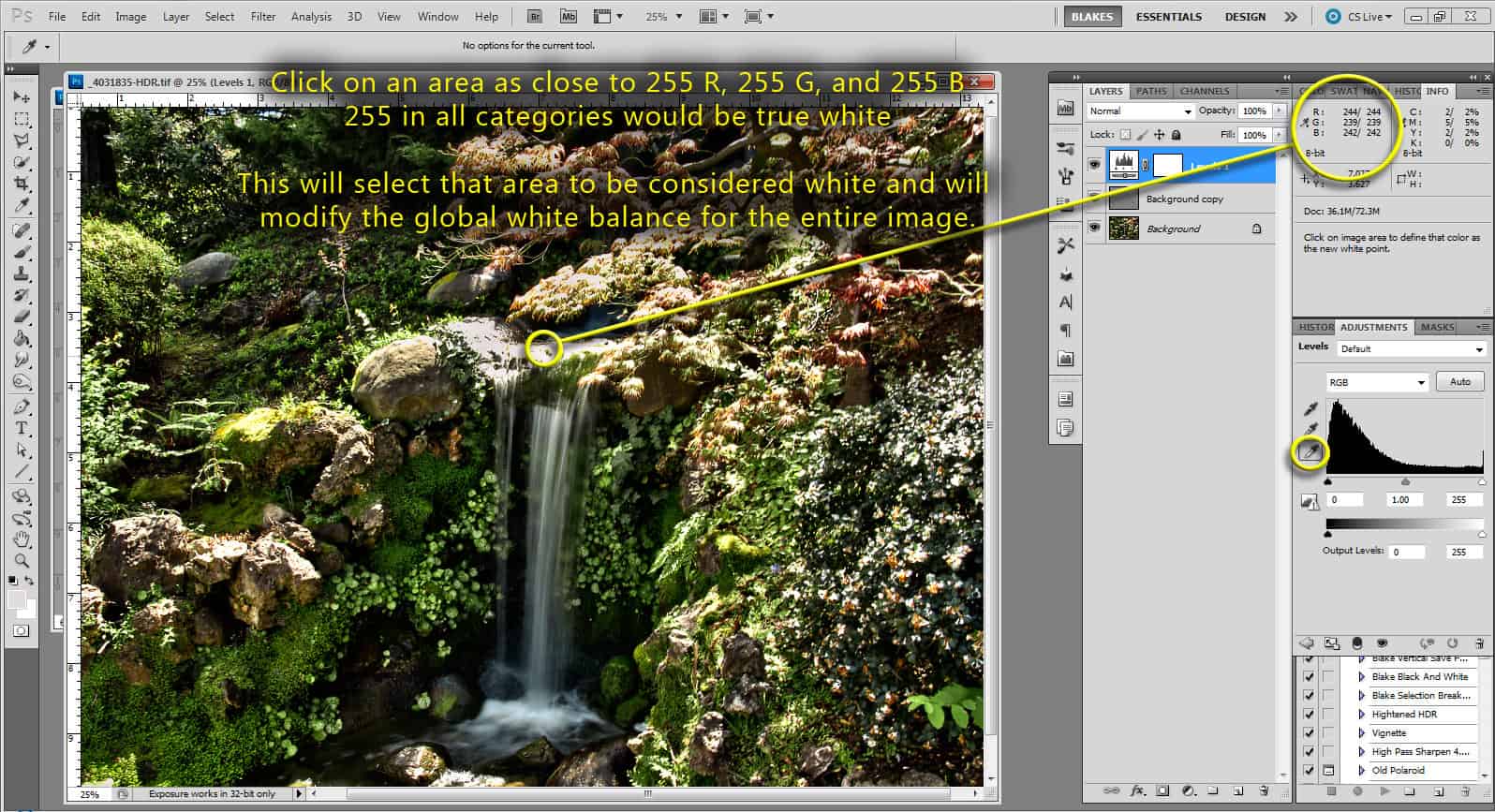 Have you ever taken a ton of pictures and found out you forgot to set the white balance?  Have you ever taken a picture with Auto White Balance selected and not received accurate colors?  Both of those questions are yes for  me.  More often than not, my white balance...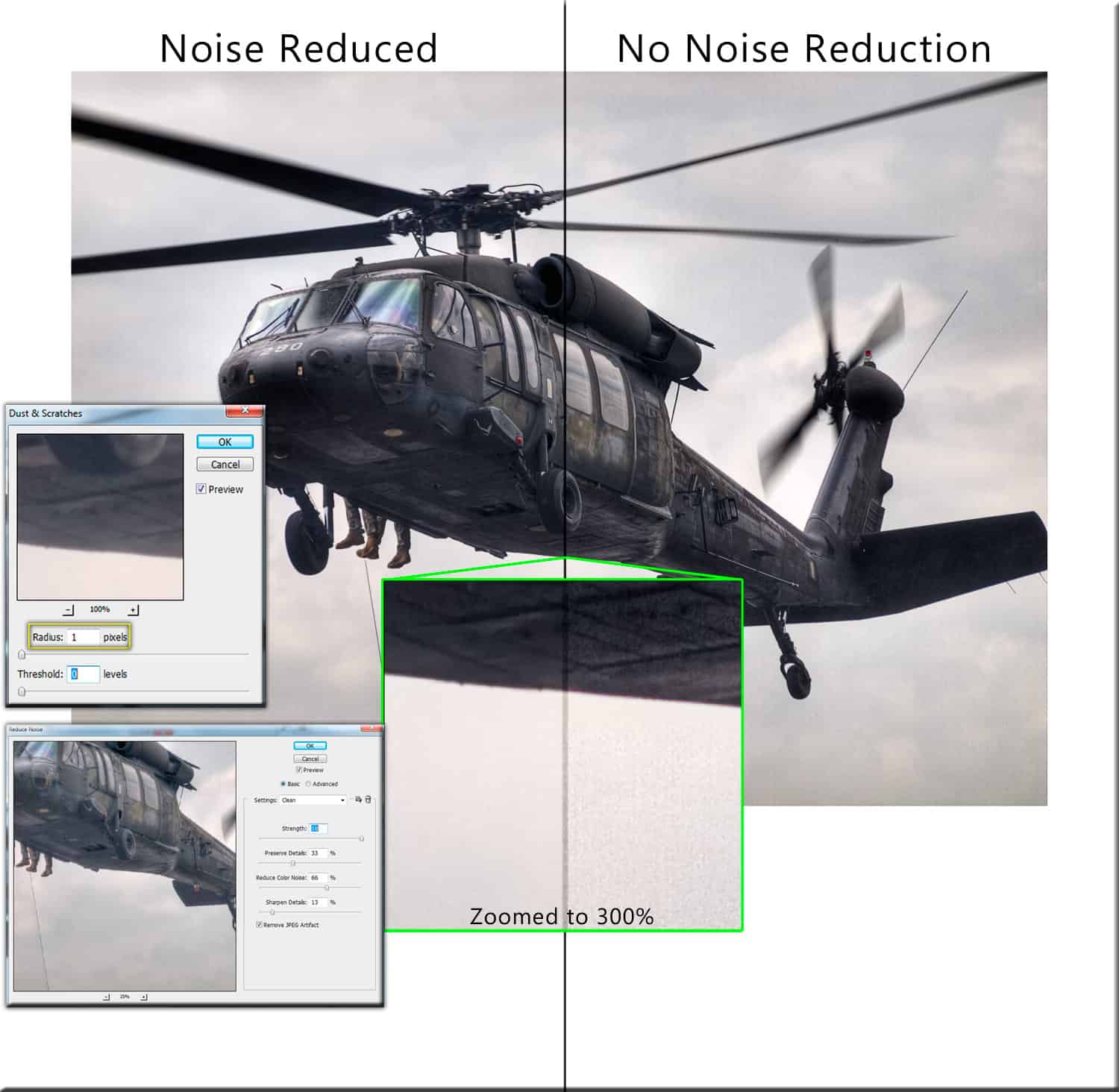 Noise reduction, where do I begin...  There are many ways to reduce the noise in your images and I can 100% guarantee that the next guy on the net with a self help blog is going to tell you his method is the best.... he is probably right!  My method has been developed...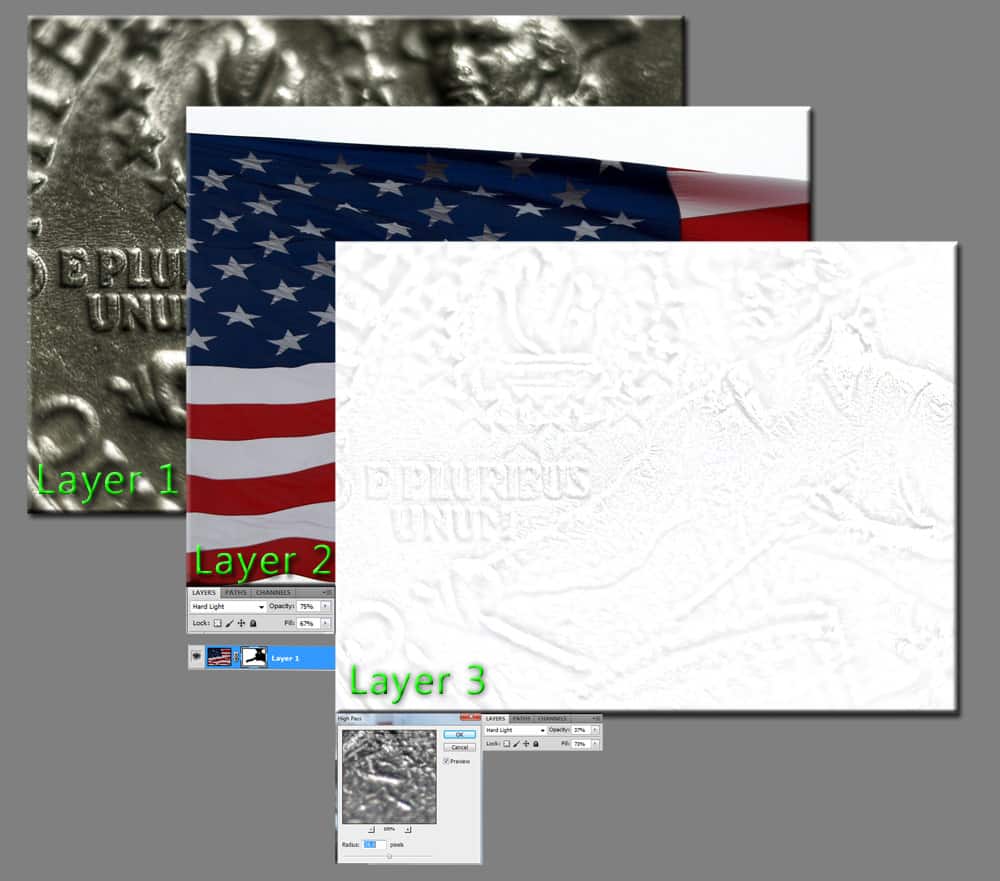 I was working on the bicentennial image last weekend and came a cross yet another use for the High Pass filter.  Have you ever layered an image on top of another, changed the blending mode to say Hard Light, and watched all of your contrast and detail from the image...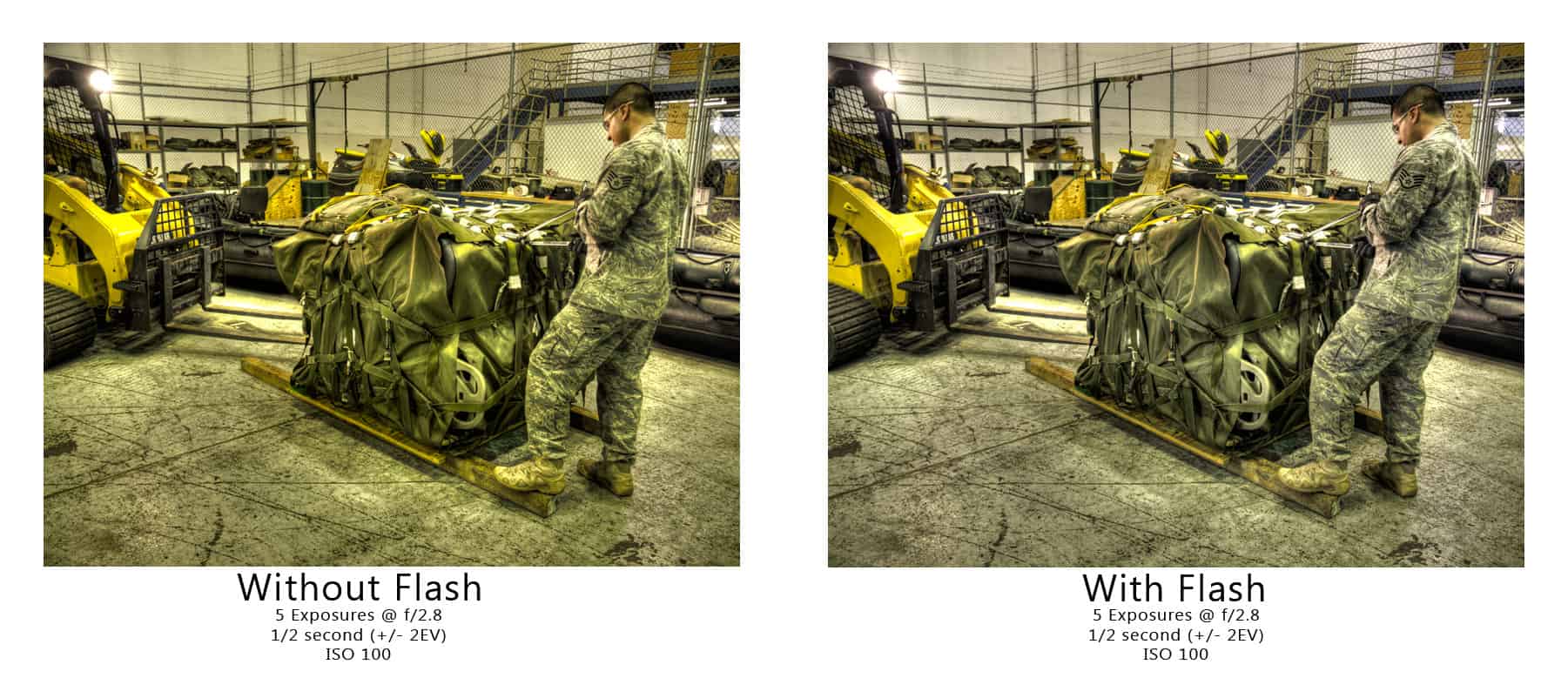 I recently purchased the Olympus FL-50R Flash and absolutely love it.  If you can find a proprietary flash that uses Through The Lens (TTL) technology, do it!  So I had been thinking, "Blake, there has got to be a way you can use this flash in HDR photography." So as...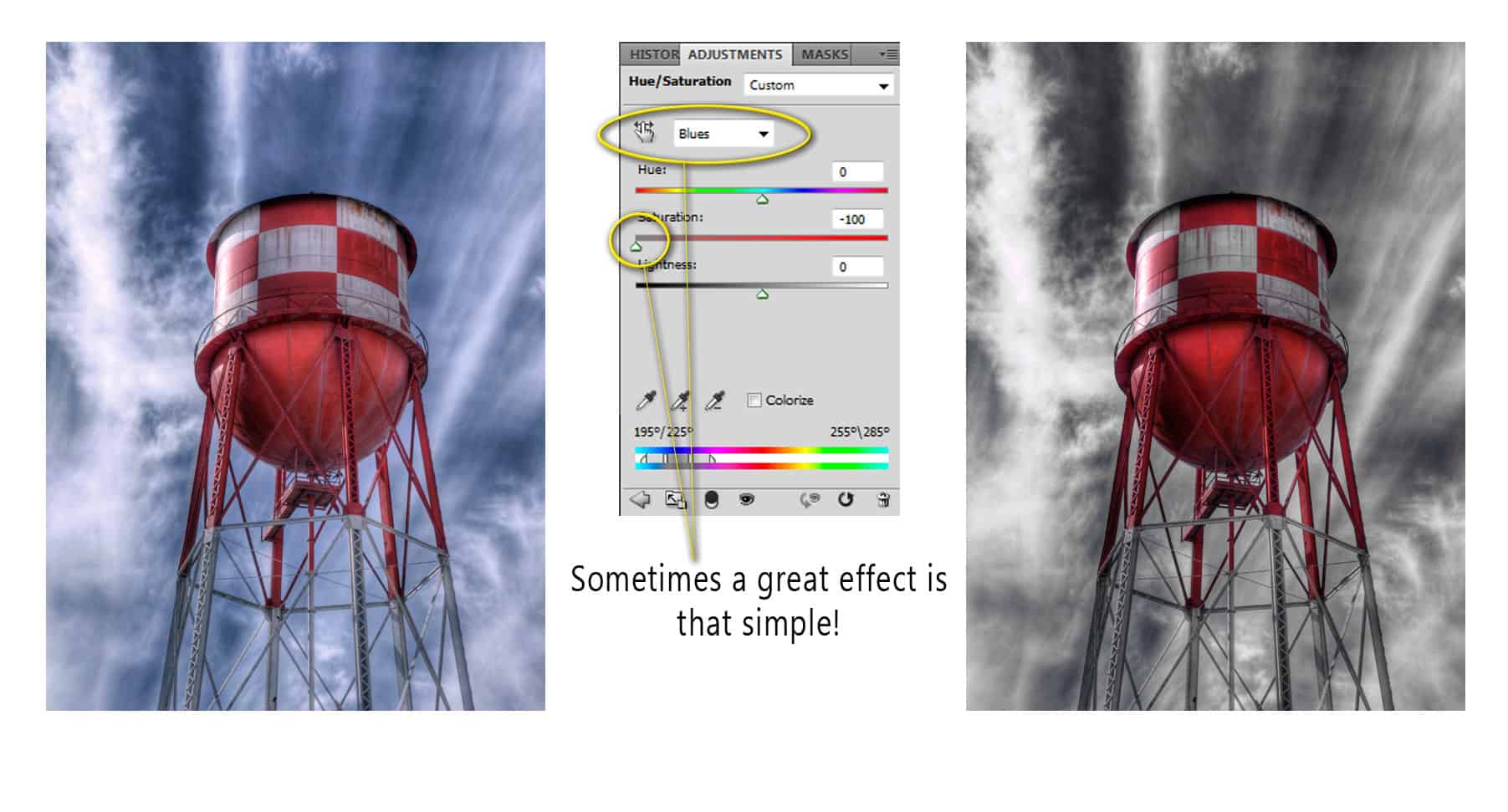 Here's a quick tip.  A really easy Selective Deaturation technique for taking away the sky in an image.  Open up a Saturation Adjustment Layer, use the drop down box that says Master as the Default.  Switch it to Blues and drop the saturation to Zero.  Like magic your...

One thing that took me forever to understand and use appropriately were f/stops.  I couldn't wrap my head around how f/stops affected my images.  After years of shooting in Auto mode (go ahead throw tomatoes at me) I decided to figure out this whole f/stop thing......