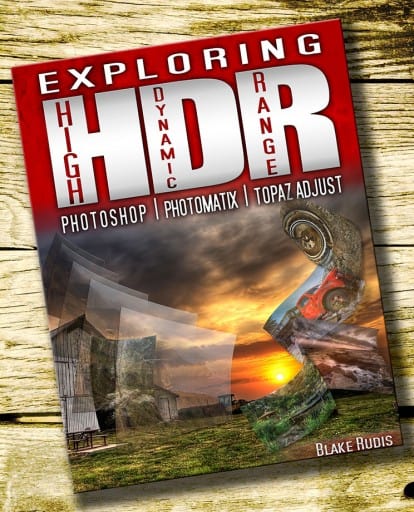 Available on Amazon and Kindle!
Product Description:
Using Photoshop, Photomatix and Topaz Adjust, Blake Rudis, creator of the award winning blog Everyday HDR, walks you through the wonderful world of High Dynamic Range photography. There are many methods that are discussed in Exploring HDR from the typical multiple exposure tone mapped HDR image to the single Raw file technique. Blake gives away many of his secrets in this book with 6 different HDR techniques, 9 HDR post processing techniques, over 130 detailed pictures, and bonus content in every Chapter!
Blake knows the importance of post processing your HDR images and has included several detailed post processing techniques. These techniques include adding depth to your tone mapped photo, combating chromatic aberrations, HDR specific noise reduction and so much more! If you are looking for a highly detailed, tutorial based HDR book, Exploring HDR is the one for you!
Key Highlights of Exploring HDR:
*Designed for Beginner to Advanced skill levels.
*Bonus Content in every chapter!
*Downloadable files to follow along with the tutorials on select Chapters!
*Step by step tutorials to help you better your HDR photography!
Buy Now On Amazon Kindle