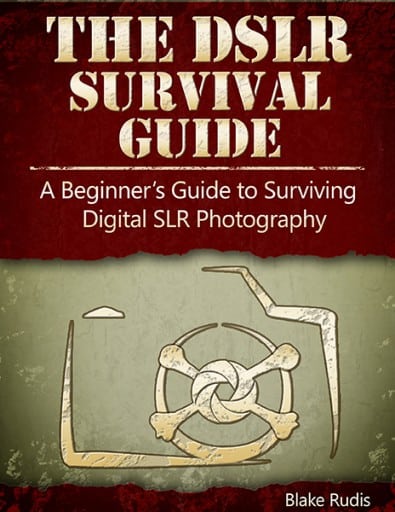 Did you recently buy a new DSLR camera and have no clue how to use it? Have you owned a DSLR camera for quite some time and still find yourself shooting in Auto Mode? Do you find yourself scratching your head at all of the terms in your Owner's Manual?
If you answered yes to any of those questions, the DSLR Survival Guide is the beginner's book for you. Blake discusses everything DSLR related to help you breakdown that awful communication barrier between you and the language of your DSLR camera.
Follow along with the information in this guide and you will be producing better photographs in no time! For less than the cost of an fast food meal you can be learning about your DSLR camera! Blake even added a bonus chapter on how to create a personal survival kit for you camera bag!
Buy Now On Amazon Kindle