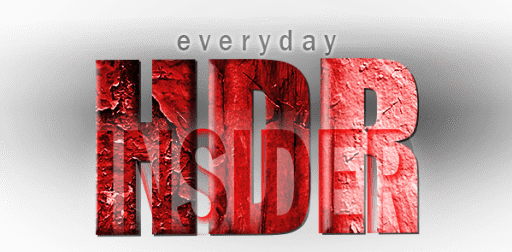 I am very excited to announce the launch of my newest endeavor for EverydayHDR, HDR Insider!  This is your online resource for even more awesome HDR content.  I will not be holding back anything on this site.  Here is a brief explanation of what you will receive when you become an HDR Insider!
Photoshop Actions on the 1st of every month!
A chance to win a sweet prize every month, with participation in the Project of the Month!  The Project of the Month winner will also receive a post on EverydayHDR showcasing their work.
Full Length Workflow Video Tutorials (never before seen on EverydayHDR)!
Anonymous Video Critiques of HDR photos from HDR Insider Members!
33% off all products sold on EverydayHDR (more products are in the making)!
All of this for the low monthly rate of $9.99 or $99 per year.  This is a deal you do not want to miss.  Learning HDR Photography has never been easier or cheaper!  I will see you on the Inside!
Here is what some Insiders are saying about HDRInsider:
I just joined the HDR insiders and really like the venue. The critique was the first thing I looked at and really like how you approached it with very positive and constructive comments. I found that I was seeing the same things you saw and would have said about the same. I liked how you were illustrating how to use Photoshop to make adjustments and I learned a lot just from that…

…This critique alone was worth the subscription. This is going to be FUN!
Blake I have just signed up and love your tutorial so much to learn you tutorials are clear and precise thank you.
Hey Blake, these critiques explained so much I just haven't been paying attention to. Your knowledge has had a tremendous positive influence on my photography and post processing. I look forward every month to all of the new information you offer us. I hope to be able to enter a photo in the May session. Your web sights are great. I am a daily visitor.
BTW I must add a comment re Zone-Edit…FANTASTIC… Used on every photo now…Its added value is priceless…Very fortunate to have such a great tool.
 Here is an inside look at what goes in in HDR Insider: