Another very successful HDR Concert has been published.  A very special thank you goes out to Jason Ruth for allowing us to post process his brackets.  It was a great set of brackets for us to lay our hands on.
I really enjoy Concerts like this that spread over multiple continents.  Whether you are drinking your morning coffee or settling down after the sunsets with your night cap.  I implore you to enjoy the photos and post processing information provided by all of the great HDRtists that contributed to HDR Concert #11!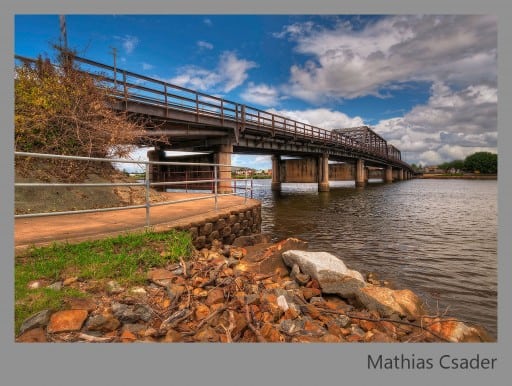 Mathias Csader
Location: Germany
I'm a passionate nature and landscape photographer. Beside this I love everything else in photography like HDR and Urbex.
Processing Highlights:
Developed the RAW-Files with Adobe Camera RAW
Photomatix was used for creating the HDR and tonemapping. Tonemapping was done very carefully
Used Photoshop for getting more detail and contrast with Surface blur
Even more contrast and color with luminosity masks and curves
Color correction
Some final tweaking with onOne Perfect Effects
Where You Can Find Mathias:  Portfolio, Blog, 500px, Flickr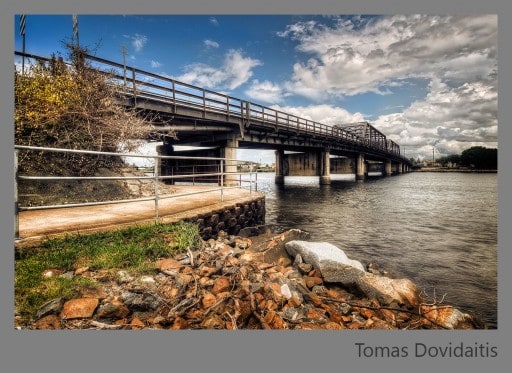 Tomas Dovidaitis
Location: Sweden

31 years old amateur photographer.  I usually take landscapes and i love HDR photography.
Processing Highlights:
I made 2 versions:photomatix and Hdr express.And merge them in to PS5.

Cropped edges.

Used one of the onOne perfect photo suite filters.

Color efex pro – tonal contrast and Sharpener pro

Finished it with some dodging and  burning and vignette.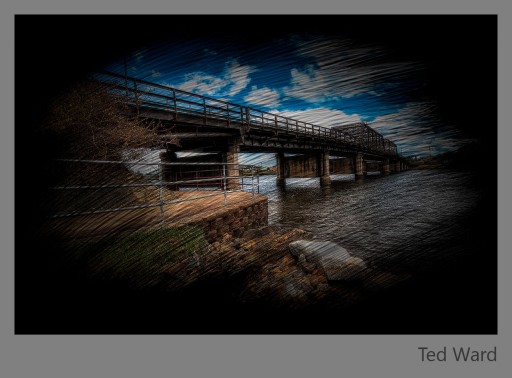 Ted Ward
Location: Wales, UK

28 years young from England. Free thinking and free living entrepreneur, currently enjoying life and starting up a business
Processing Highlights:
My normal tone mapping and processing was done to the image

Adjusted the colours of the image, blued the sky, increased the orangeness within the stones and darkend the details around the bridge.

Sharpened areas within the photo, the foreground, path and bridge.

Reduced noise within the sky.

Tried a few difrent things to get a feel I wanted and failed

 Ended up covering the photo with a black layer within photoshop and using a Wacom interactive screen and pen display to remove some of the black layer to achive the swipes.

Added a vignette to smooth the edges of the swipes.
Where You Can Find Ted: G+ 
Len Murtha
Location: Richmond, VA

I am a novice photographer that is learning how to use Photomatix, Photoshop, Lightroom, onOne, and other software programs. I am a member of a local photography meet-up group and try and shoot at least two days per week. My goal is to one day get my pictures published.
Processing Highlights:
Downloaded into Photomatix and tone mapped using a custom preset.

Next, adjusted in PS Camera Raw.

Then, I took the 5 photos and reprocessed again in Photomatix to focus on the sky. From there, I layered the "sky" photo on top of the other HDR image and masked out the old sky with the new sky.

With the two images now combined, I sharpened, removed imperfections from dust on sensor, and dodged and burned image.

Finally, finished image in onOne perfect effects. I applied a golden hue, soft vignette, and sloppy frame to finish off the image.
Where You Can Find Len: NAPP Site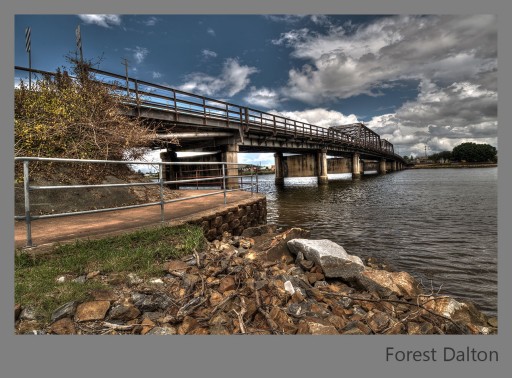 Forest Dalton
Location: Ringgold, Virginia

Retired, married, two boys. Stay busy, ardent bicyclist, amateur astronomer, scale model builder (aircraft), and photography.
Processing Highlights:
Medium Lighting in Photomatix Pro
Strength at 100%
Saturation – 46%
Luminosity and Detail Contrast at 8
Gamma moved 1.50
Reduced Noise in Photoshop with Neat Image plug-in
Image resized in Photoshop
James Bloodgood 
Location: San Antonio, TX

I'm an IT Security guy in my day job but also truly enjoy photography.  I was first turned on to HDR photography just a couple of years ago and was fascinated by the results.  I've just recently started using more photo editing software and am really enjoying the level of detail I'm able to pull out of HDR images.
Processing Highlights:
Tone Mapped in Photomatix Pro using tips from both Blake Rudis and Rob Hanson.
Did the majority of the editing with Photoshop Elements 11 including defringing, sharpening, and noise reduction.
Finished off with Topaz Adjust for "pop".
Where You Can Find James: Flickr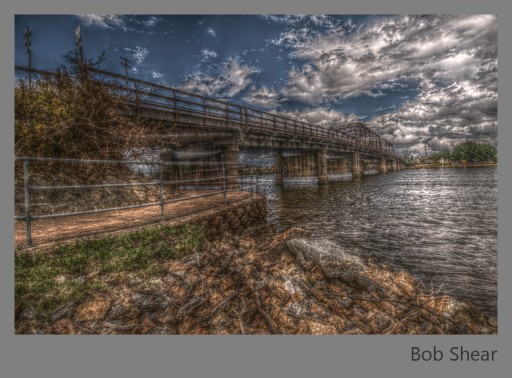 Bob Shear
Location: Merritt Island, FL

Playing with photography off and on for about 60 years.  Just getting into the HDR processes.
Processing Highlights:
Started with Luminance HDR package.
Operator:  Montiuk 06
Contrast factor: 0.41
Saturation factor: 1.23
Detail factor: 32.8
Pre-gamma: 1.39
Damien Parker
Location: Perth,Western Australia

I started doing HDR about 2 years ago now and have totally enjoyed this type of photography and the ranges you achieve from this are amazing. I have learnt from many HDR artist's in this time including Blake whom has been a great help.
Processing Highlights:
Nik Effect 4
Detail Extractor
Tonal Contrast
Levels for blown highlights
Dodge and Burn
Noiseware for sky
HUE Saturation
Where You Can Find Damien: G+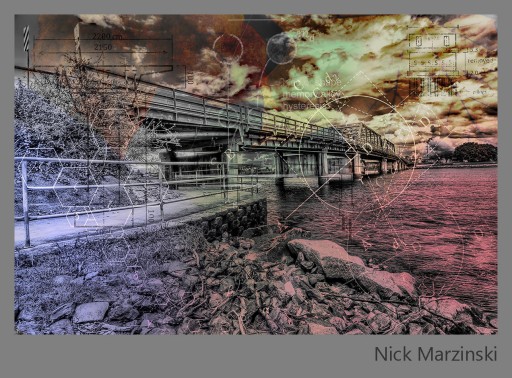 Nick Marzinski
Location: Milwaukee, Wisconsin, USA

Started with digital photography eight years ago, a few months before my oldest daughter was born.  Macro, lansdcape, abstract, and HDR photography are particular interests.  I shoot with a Canon Rebel T1i, and have an unhealthy obsession with using Lightroom 4, Photoshop CS6, Photomatix, and a bunch of Topaz plug-ins to wreck perfectly beautiful pictures.
Processing Highlights:
Prepped the image in Lightroom with noise and clarity preset adjustments, then made 2 HDR images in Photomatix: One for the sky, one for everything else.
In Photoshop, combined the two HDR images using layer masks.  Boosted contrast with an overall S-curve, followed by additional masked curves on selected portions of the image, dodging and burning, and selective color changes.  Finished the "normal" image with a high pass sharpen on the ground.
To create my other version, I ran the "normal" image through my spanky new copy of Topaz Black & White Effects 2 to desaturate and contrast pop the image.
The overlaid schematics were created in Powerpoint (Photoshop shape layers terrify me), printed and scanned in.  In several cases, I inverted a schematic (turned it into a negative) and used either screen or multiply blend modes.  Some of them were also distressed with grunge brushes on their respective layer masks.
I created a few color gradients and masked them in.  The orange and yellow at the top of the image are two shots of autumn leaves on overlay blend mode with reduced opacities.
Where You Can Find Nick: G+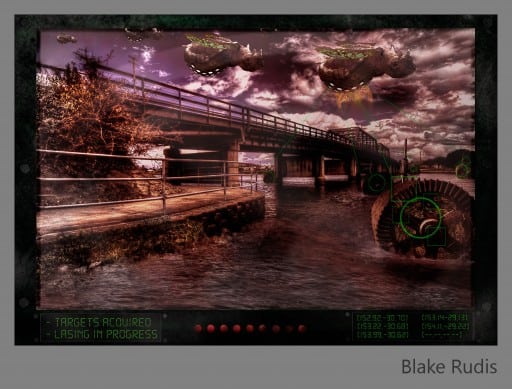 Blake Rudis
Location: Kansas City, Missouri

I started this blog almost 3 years ago just looking for a place to vent my HDR pictures.  After a couple of inquiries about my process it slowly turned into a tutorial based website.  Now there are over 100 written and video tutorials for the viewing pleasure of anyone interested in HDR and photography post processing.  I plan on keeping it free for as long as I can!
Processing Highlights:
Tone mapped in Photomatix using my tried and true preset for just bringing out the detail in the brackets.  I aim to stay pretty neutral in Photomatix and use Photoshop for the good stuff!
Opened in the 16 bit TIFF in Camera Raw to adjust the main exposure settings and added a bit of clarity and a bit of noise reduction.
Opened in Photoshop, straightened the horizon line and did several Curves adjustments for the Shadows and Highlights.
I found the water to be a blank canvas for something cool so I added the boats from Concert #5.
I was listening to Coheed and Cambria's In Keeping Secrets of Silent Earth (quite possibly my favorite song of all time, I might add) while editing and thought it would be cool to use this bridge as the turning point in a fictitious war between the giant Rhino Turtles and the Hay Bail Barges.
The Rhino Turtle came from a very old piece I made about the destruction of Earth in the midst of all the 2012 end of the world crap.
After adding all of that I thought it would be cool to see the view from inside one of the mobile base camps of the Rhino Turtles.  So I made a window of sorts with the GPS coordinates of the Hay Bail Barges. It reminds me of Nick Marzinski's entry in HDR Concert #3.
Where You Can Find Blake:  Right here, on EverydayHDR.