The 247 Holster Bag, perfect for small trips with a very small camera!
I don't always go out without my big clunky DSLR, but when I do I take my mirrorless camera setup.  For this I usually grab my Sony a6000 with the Sony 55-210 lens.  Sometimes I just throw them in my jeans pocket or shorts cargo pocket but more often than not I look over to my wife with big puppy dog eyes and say, "Can you put these in your purse please?"  She usually gladly accepts with that piercing stink eye that I have grown to love over the years of our marriage.
I had been meaning to find a small bag, nothing big or obtrusive and cumbersome but just couldn't find exactly what I was looking for until the 247 Small Holster Bag.  It is just big enough to carry what I need for quick outings where the DSLR is just not friendly to carry.  However, if you are looking for something to carry a ton of gear the 247 Holster Bag is not for you.  I would suggest looking at the entire 24/7 line, or the Messenger bag, before settling on this one if copious amounts of space are in your desires.
Let's get into the details of the 247 Holster Bag
Construction of the 247 Holster Bag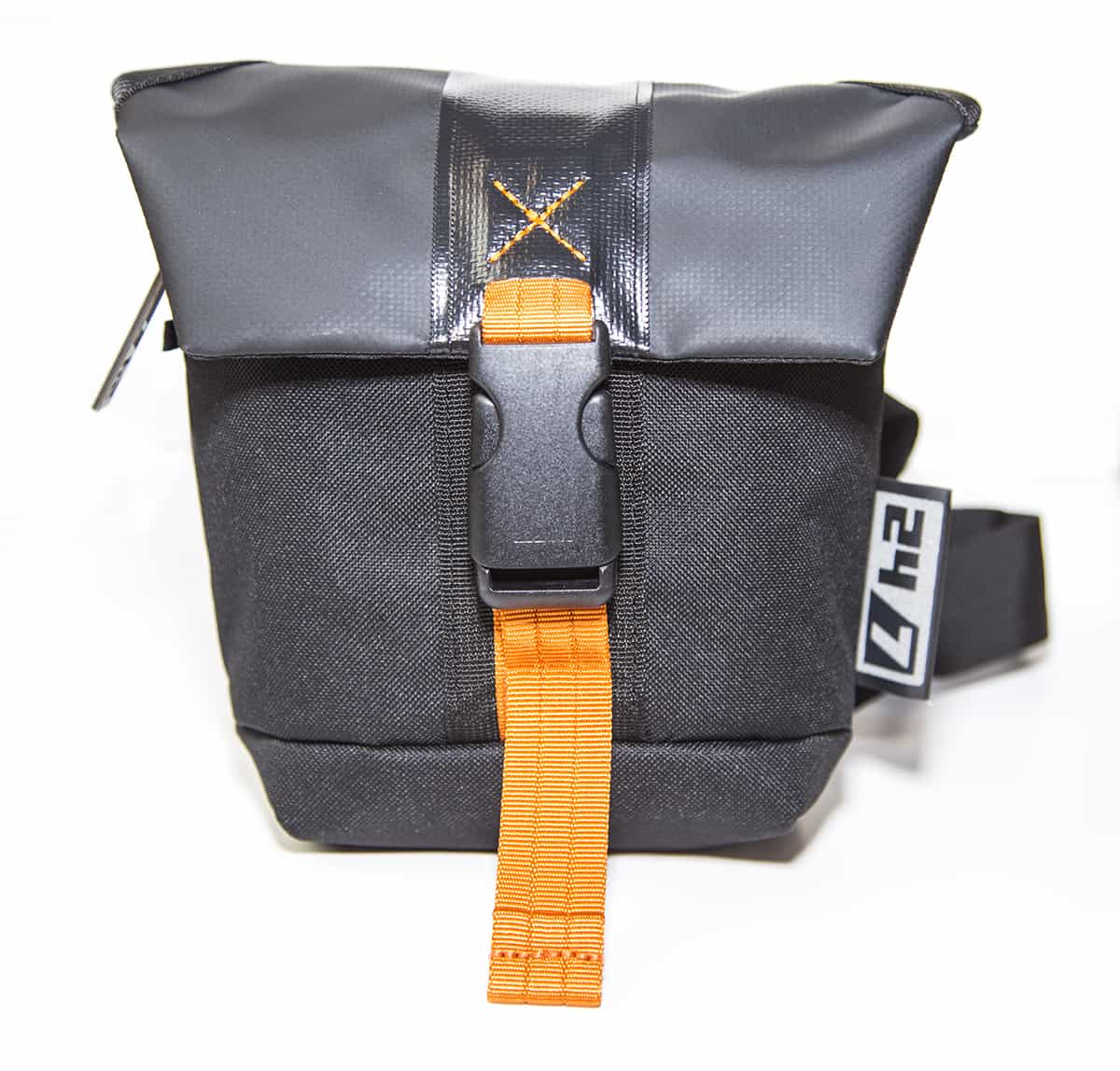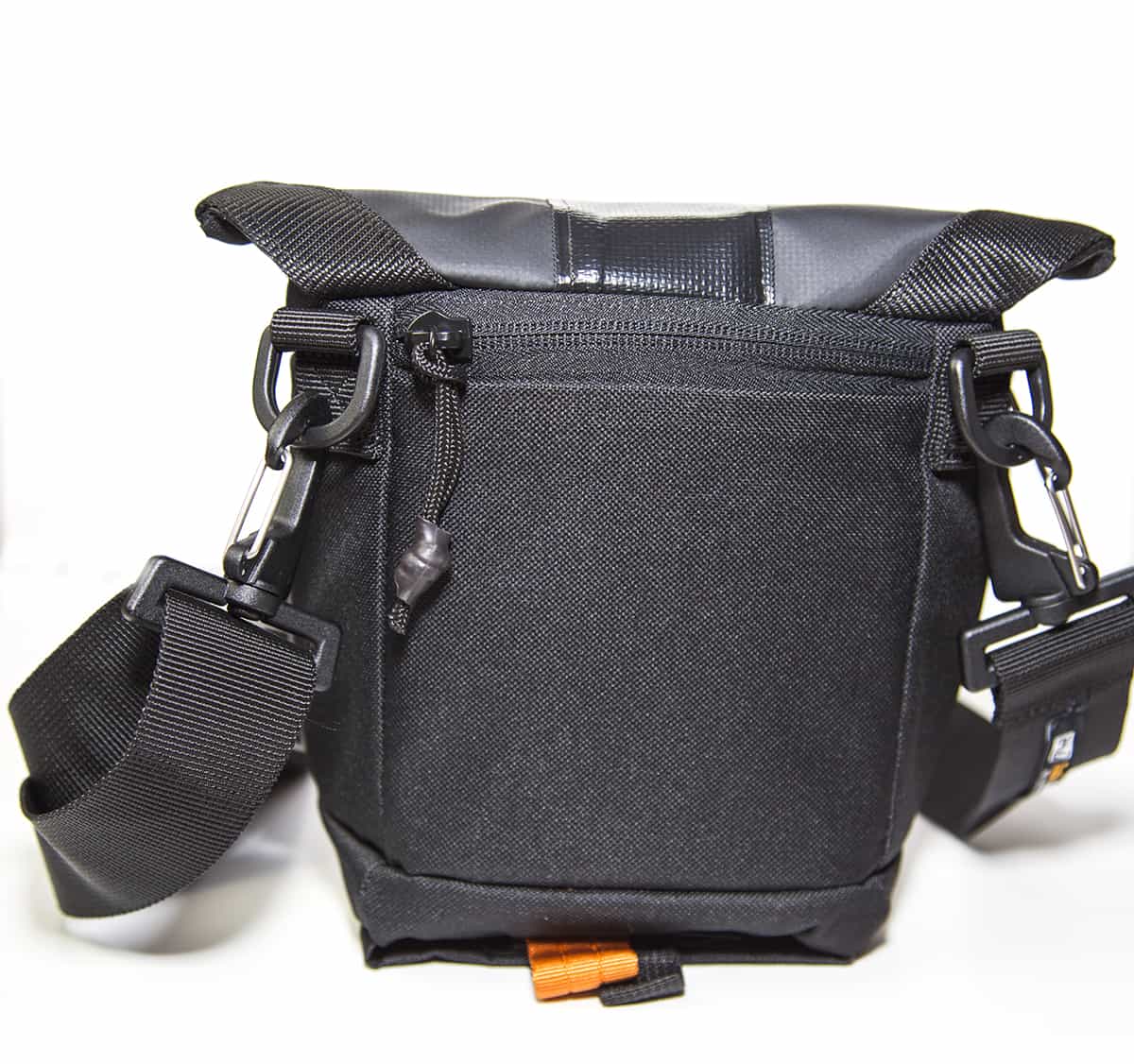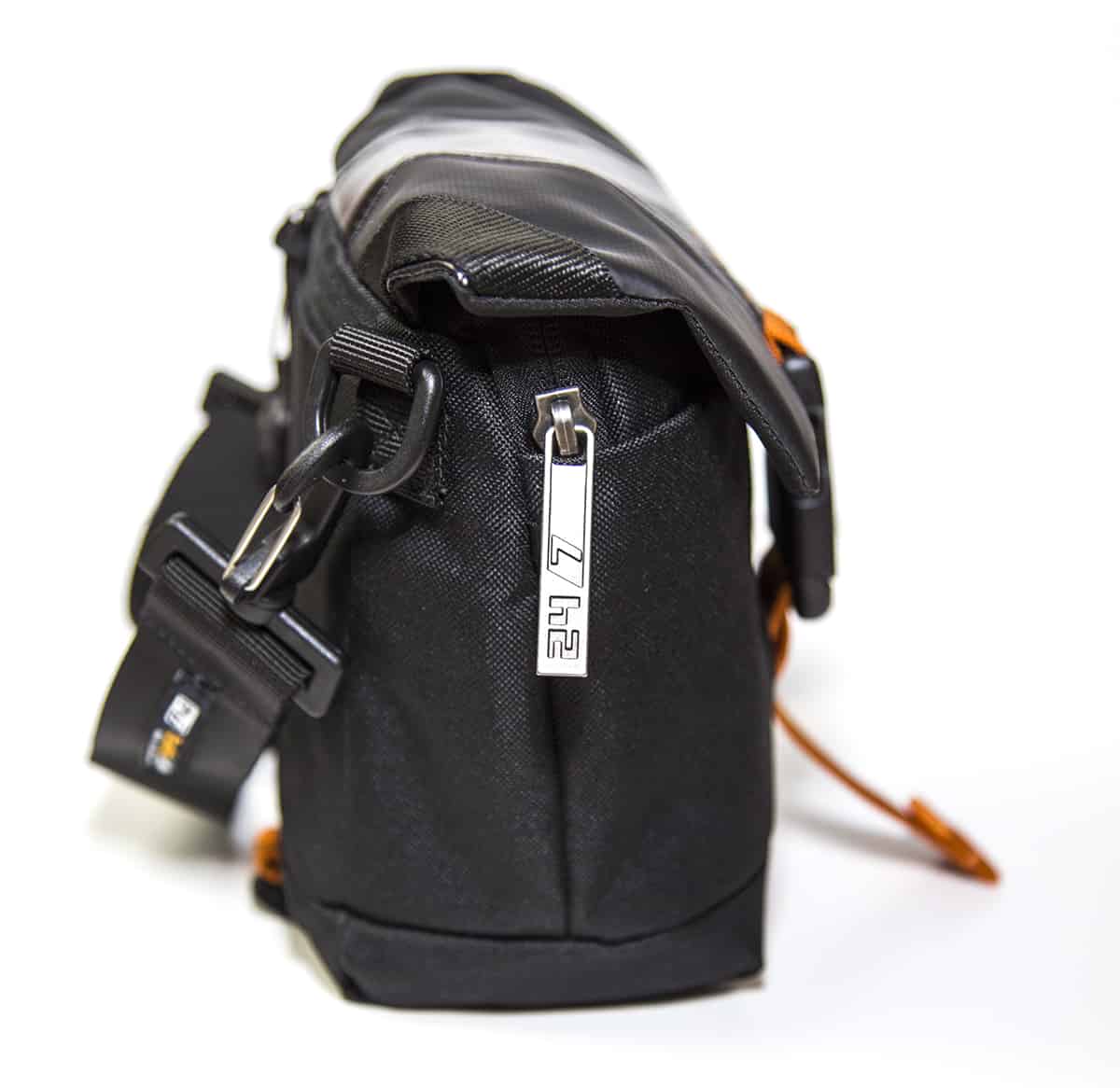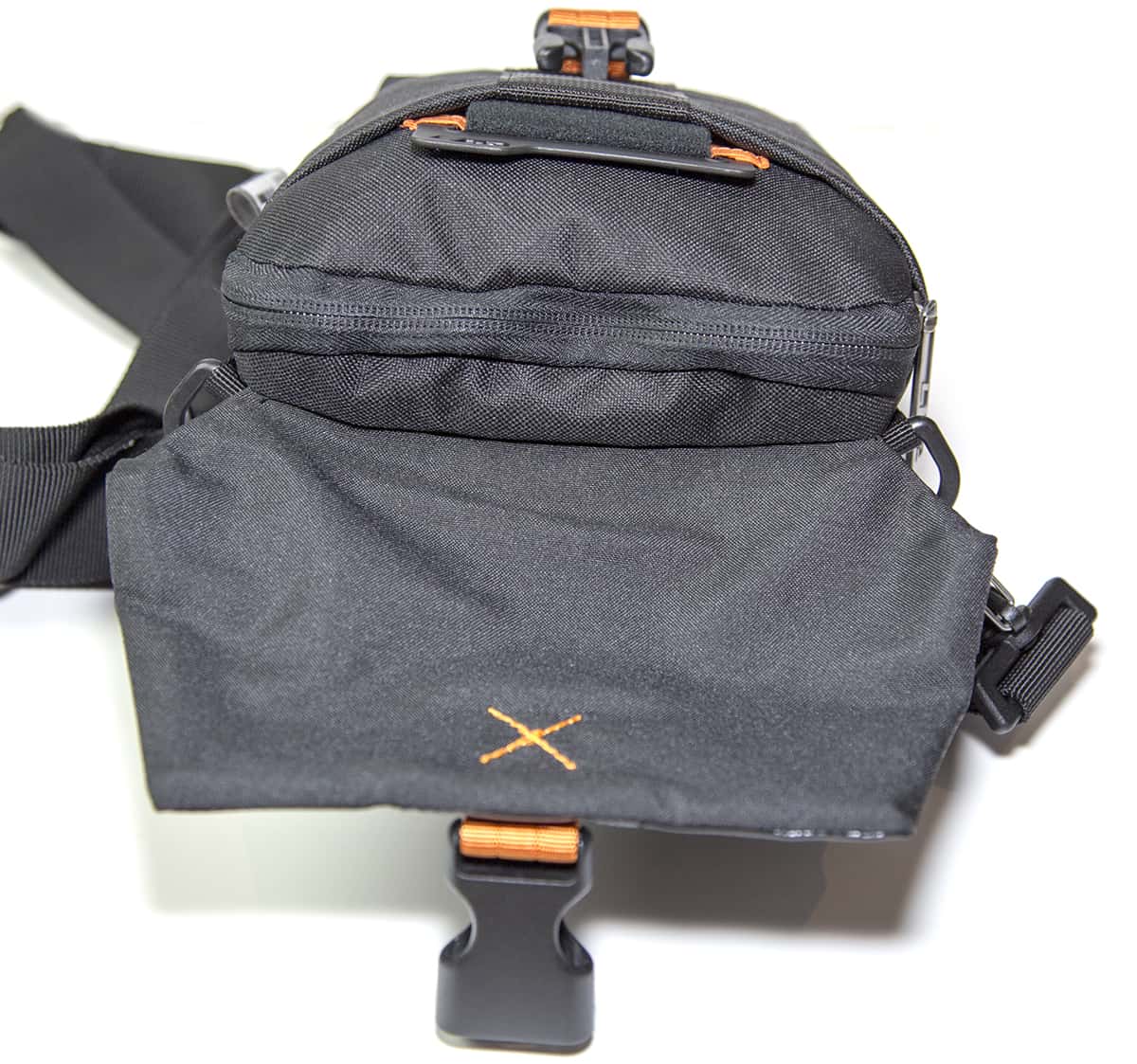 The 24/7 Traffic Collection Holster Bag is constructed with some very nice material.  From the outer cordura fabric to the weather sealed top loaded closure this bag certainly is durable and will protect your gear from the elements.  Not all cordura fabric is created equal some bags are lighter weight (or lower denier).  The 247 holster bag appears to be using 500 Denier Cordura with a rather tough rubberized coating.  This combination makes the bag much more rugged than many bags in its class.
Beyond the quality of the fabric, The Traffic Collection bag uses some tough hardware.  The zipper tab is metal and rather long making it easy to grab a hold of and the teeth are high quality.  While I am not a huge fan of the trendy Orange webbing it does appear to match the quality of the rest of the hardware on the bag.
One of my favorite features is the built in weather protection.  On the bottom of the bag you can pull out an elastic lined piece of water resistant fabric to cover the whole bag in the event of rain.  Not all bags have this feature and when I see it I do get a little excited.  While the likelihood of use for me is slim, it is an added insurance feature that I wish more bag companies would incorporate.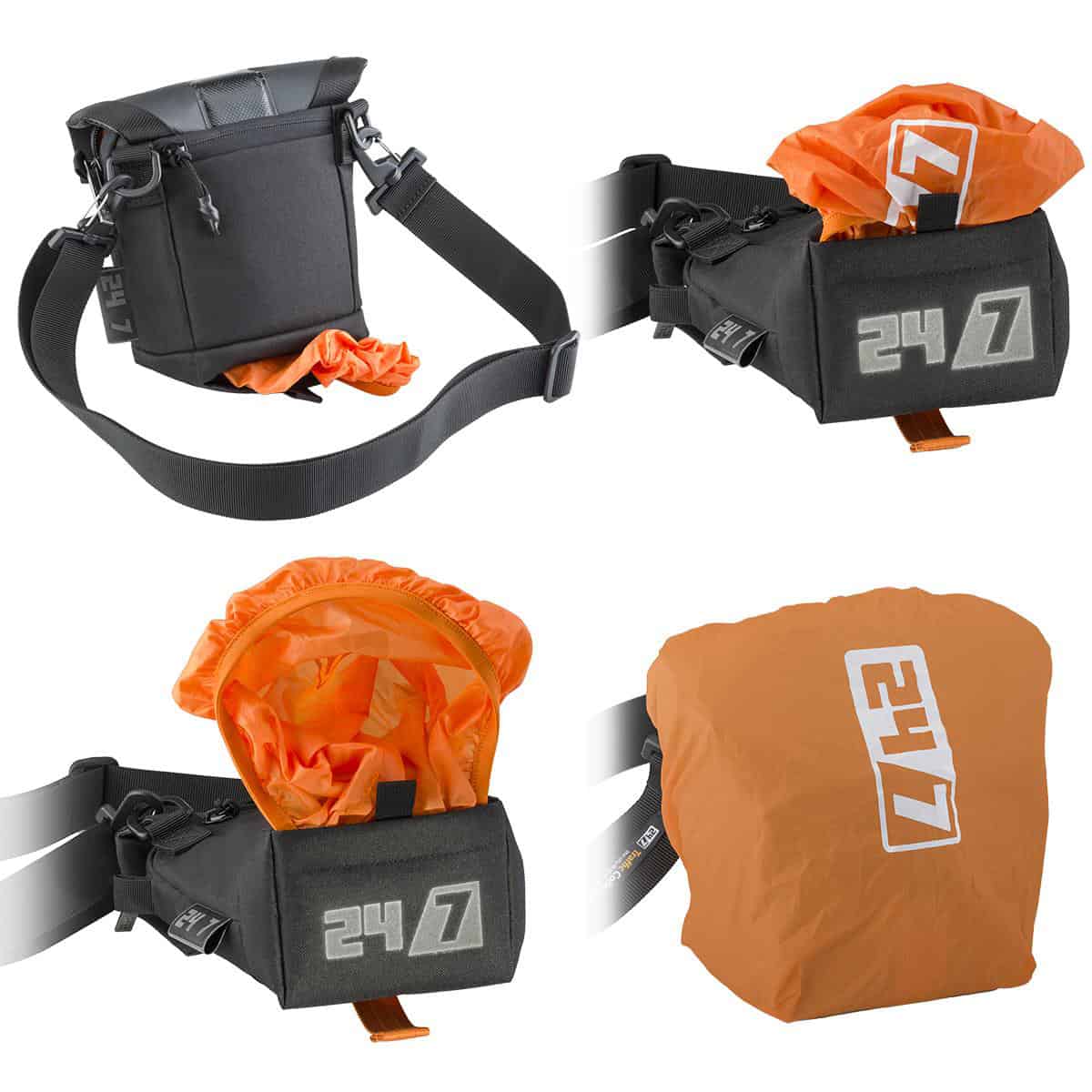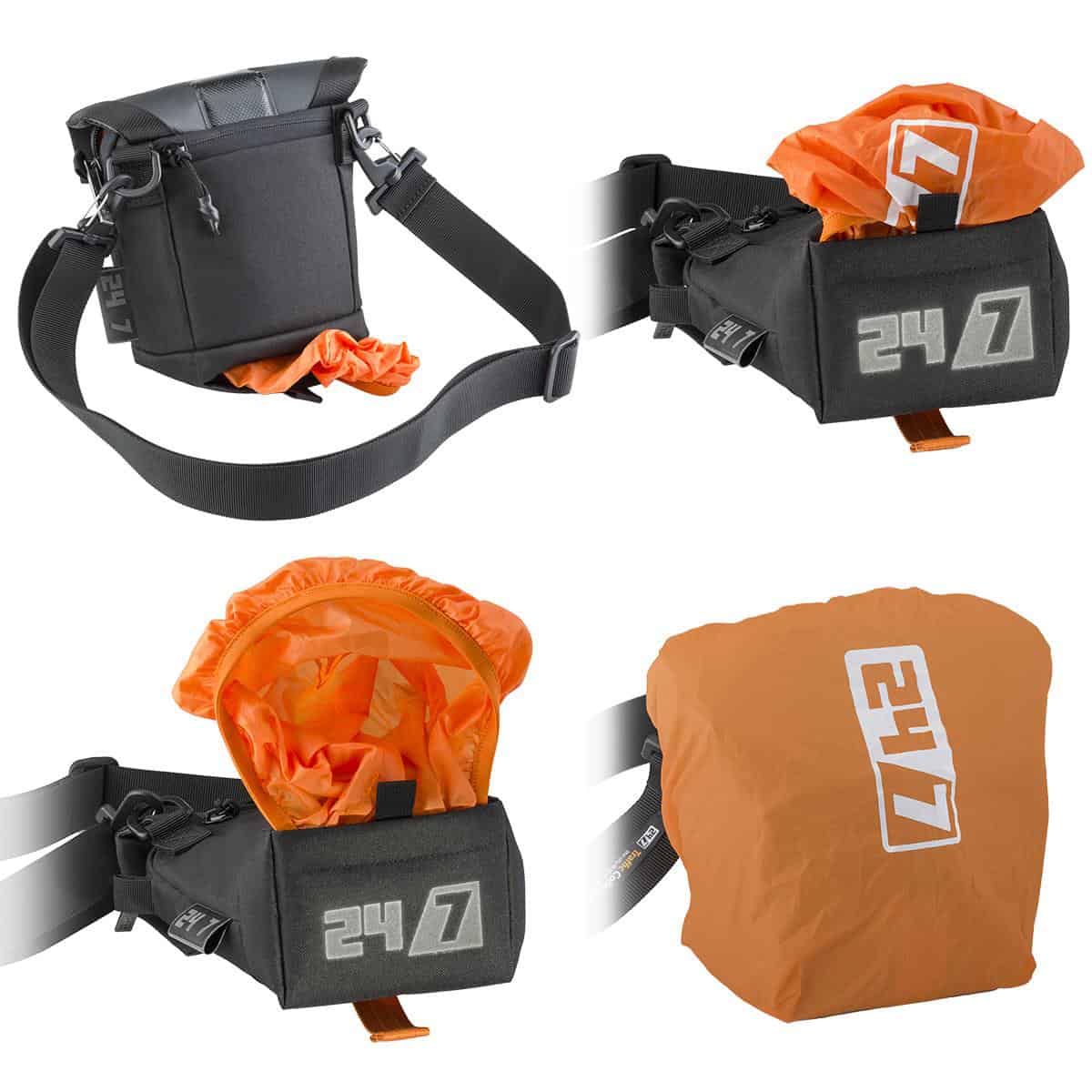 Limiting Factors of the 247 Holster Bag
While the bag is certainly high quality it is targeted toward a very small audience.  In the product description of the bag it states, "247 Small Holster can store a mirrorless (CSC) camera and personal items inside its front organizer and rear pocket".  It most certainly can store personal items and it can store a very small mirrorless camera, however, it i very difficult to store both.  I had the Sony a6000 and the 55-210 lens in the bag and found that the front and rear pockets become unusable when the bag is loaded.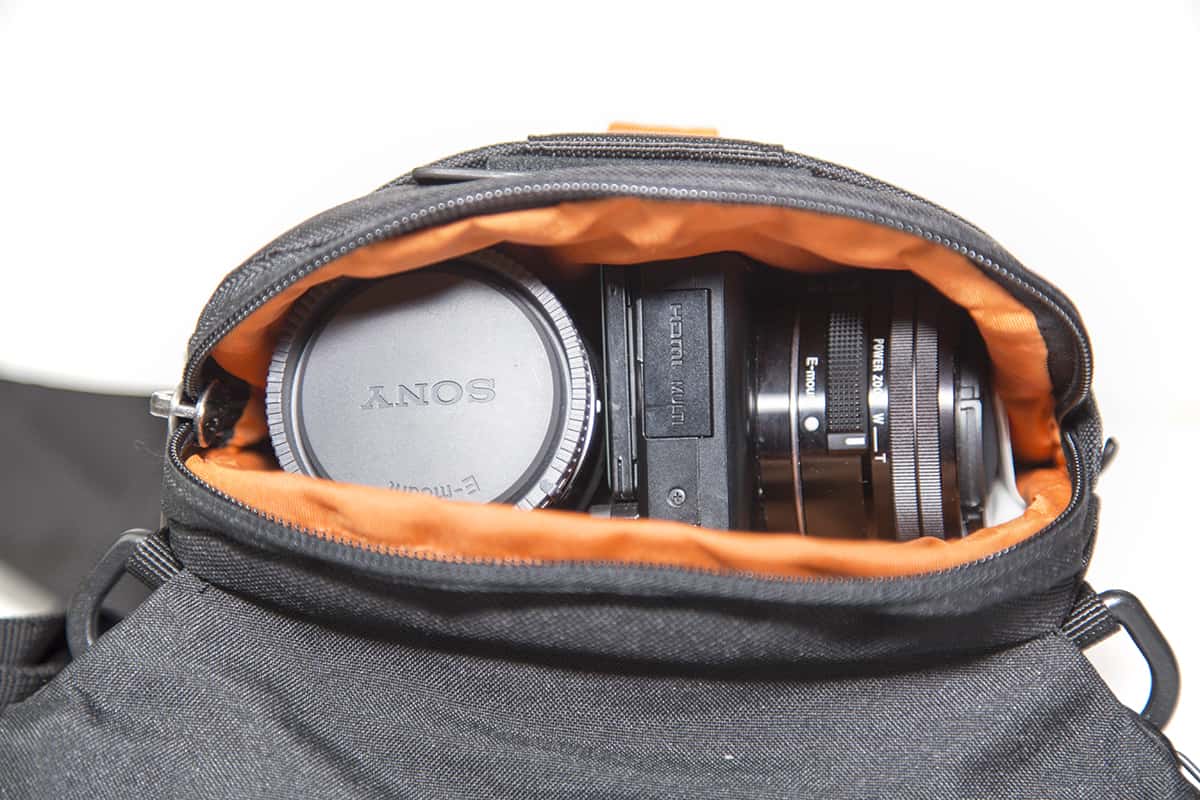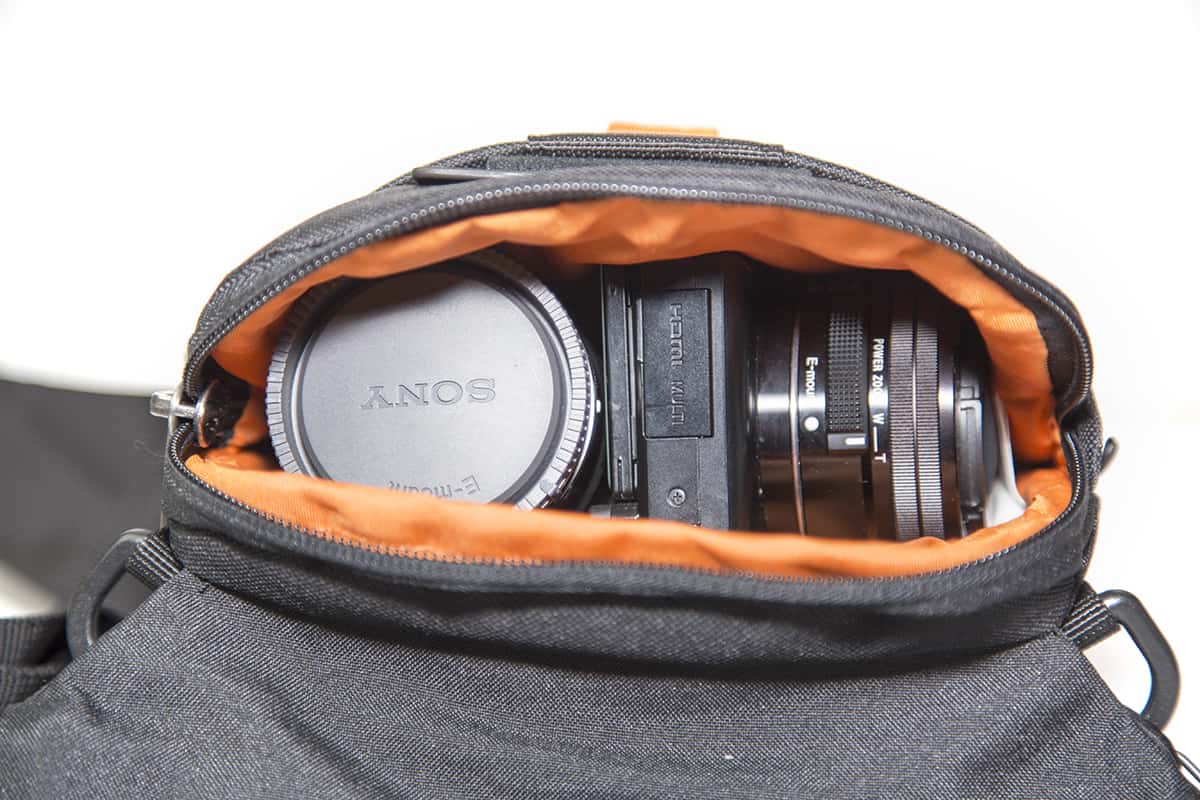 This was not a huge turn off for me.  The front and rear pockets are very small and do not have a gusset to enlarge their size as you fill them.  This makes them useless to things with any bulk or of high value.  They are more suited to storing things like business cards or sticky notes with addresses or phone numbers scribbled on them.
In Closing
I do have to reiterate that the 247 Small Holster Bag is for small mirrorless cameras only.  I attempted to put a Canon 6D in there and even with the smallest lens in my arsenal it was not possible.  As you can see in the picture above, it will do a great job holding the a6000 with the small 55-210 zoom lens.  I wouldn't consider this bag for the A7 series cameras.  I would likely upgrade to the medium for that.