Color Correction: Quick, Simple, and Infallible!
One of the most common questions I receive is "Blake, how do I color correct my photos."  For the longest time, I avoided this request like the plague because color correction can be done in so many ways.  There are automated methods like selecting the color temperature and even simpler, pressing auto.  However, these prescribed methods don't always produce the most accurate results and can sometimes make your image look worse than it did before you started.
I developed a pretty simple three-step method for color correction that is nearly infallible.  It uses the vibrance adjustment to find out which color is most dominant, then the principles of color theory to correct for it.  Here it is in a quick infographic.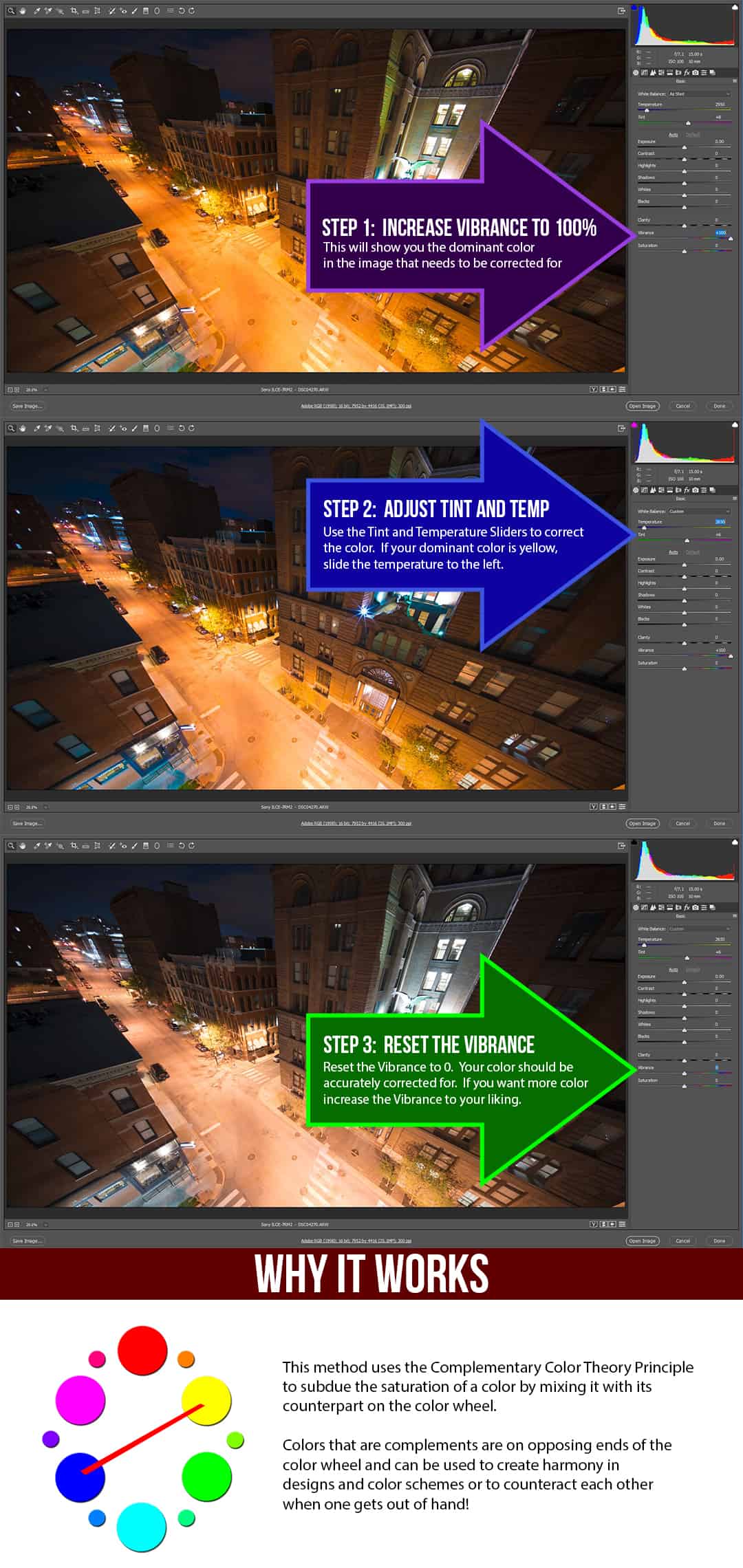 Want even more control over your color correction?
ON1 Photo RAW is a great tool for this method of color correction.  The main reason is that you can do it in the effects module instead of the develop module.  In the Effects Module, you get a lot more control over the various aspects of color.  From opacity settings to blend modes and protection measures, it unlocks more potential for accurate color correction. In this video tutorial, you will see how I use it with the Color Blend mode to protect the tones from being affected by the color adjustments.