I was scouring Facebook yesterday and saw a post from Joel Grimes about $1200 worth of Photography training for $89.  I couldn't believe my eyes, so I didn't.  I proceeded to shuffle through the Facebook sludge, it really is like nasty 4 day old snow sometimes. Then it caught my eye again as I glanced at a buddies status announcing that he just received $1200 worth of photo training for $89.  What the HECK!?!
I clicked on the link and sure enough I found there was really $1200 or more in photography training, LR presets, Photoshop Actions and the like for $89.  I blacked out, but when I came to, I had purchased the package and was brought to a series of download links.  Needless to say, I didn't visit a doctor, I felt much better after watching Joel Grimes' video about Edgy processing in Photoshop.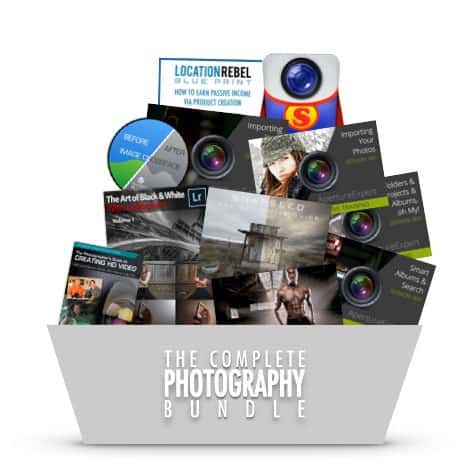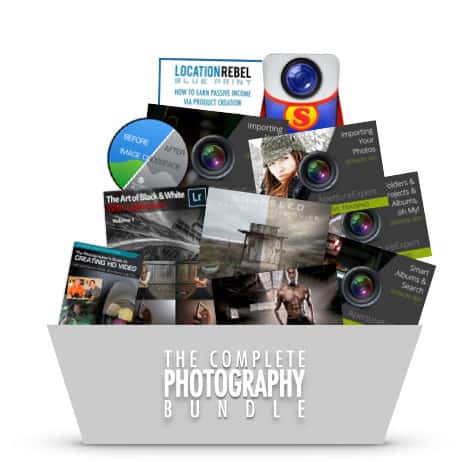 I am STILL downloading all of the valuable stuff packed into this deal.  I have about 3 more packages to download and I am looking at over 7 GIGs of photo training awesomeness!   This is going to take me months to get through!  Thanks so much 5DayDeal.com!

What will 2014 mean for your photography?
How would your photography change if you could get your hands on some of the top products by some of the top creators in photography?
What if you could get it all in one place, one clean package, and for one incredible price?
This may top what Santa got you.
For 5 days only – January 5 at noon EST till January 10 at noon EST – the team over at 5DayDeal have put together a pack of tools to revolutionize your photography and made it available in a bundle for over 90% off!!
Over $1200 of photography tools for ONLY $89
That's one killer sale!
But that isn't all.  The bundle also includes over $400 of awesome discounts for even more photography products bringing the total value of the bundle to…
… wait for it…
over $1700!! (over 94% off)
What's the catch?
It is only available for 5 days.
These full products, offered by some of the biggest names in photography, are offered together for one crazy low price for ONLY 5 days.
Incredible right?
5DayDeal has combined training, tools, and inspiration in the form of ebooks, presets, and video to cover a huge range of photography including HDR, long exposure, fashion, food, portraits, business tools and so much more.
The bundle is packed with tools for beginners all the way through advanced and professional photographers.
If you're interested in photography, your gonna love this bundle!
What's included?
Ebooks
Photography e-courses
Big World Little Lens – Justin Balog $9.97
Presets and Actions
Video
Textures & More
Firenze Texture Packs – Lindsay Adler $10.00
Software
Snapheal – Macphun Software $9.99
If that isn't enough, check out these awesome discounts you get when you purchase the bundle
But remember the catch?
This is only available for 5 days.  January 5 noon EST – January 10 noon EST.
There's More
For every bundle sold 5DayDeal will donate 10% of the sale price ($8.90) to charity.
Charities included are:
What will 2014 mean for your photography?
More Info:
Got more questions – check out the Q & A page on the 5daydeal site – here
The sale is from noon EST January 5, 2014 through noon EST January 10, 2014.  There will be no late sales.
If you make a purchase through my link I make an affiliate commisison.  Thanks for supporting my site.