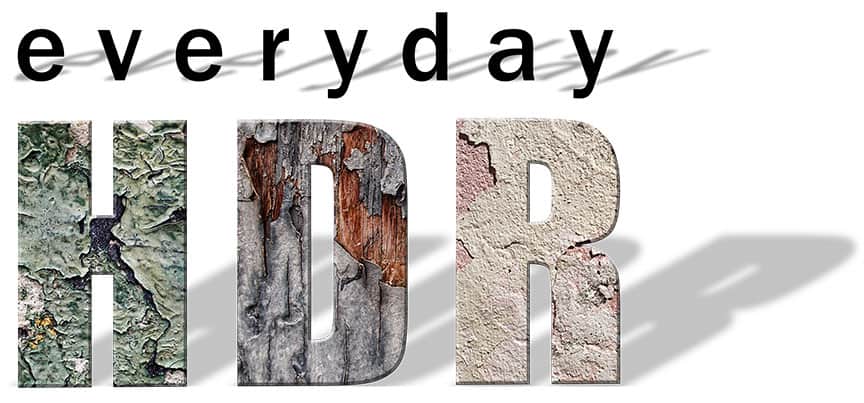 I have always wanted to see the EverydayHDR logo on a large banner.  I guess it is due to the visions in my head about it seeing the logo in giant lights in Hollywood or NYC, what a boy can dream right?  Until that day comes, I have the luxury of staring at my epicly large 4 foot by 8 foot banner, provided by Banners On The Cheap, on my basement wall.  My experience with this company has been nothing but exceptional!
Ease of Use of Website
Banners on the cheap made creating a banner very simple.  There are several pre-designed templates to choose from.  The great thing about these pre-designed banners is that everything is customizable!  From the pre-selected text to the images and clip art on the banners.  This is great for someone who knows what they want, but need a bit of help designing it.
I chose to create my own banner in Photoshop due to the custom nature of the everydayHDR logo.  The images uploaded in no time and allowed me to create a stunning banner that I was quite proud of when I saw it printed and hung.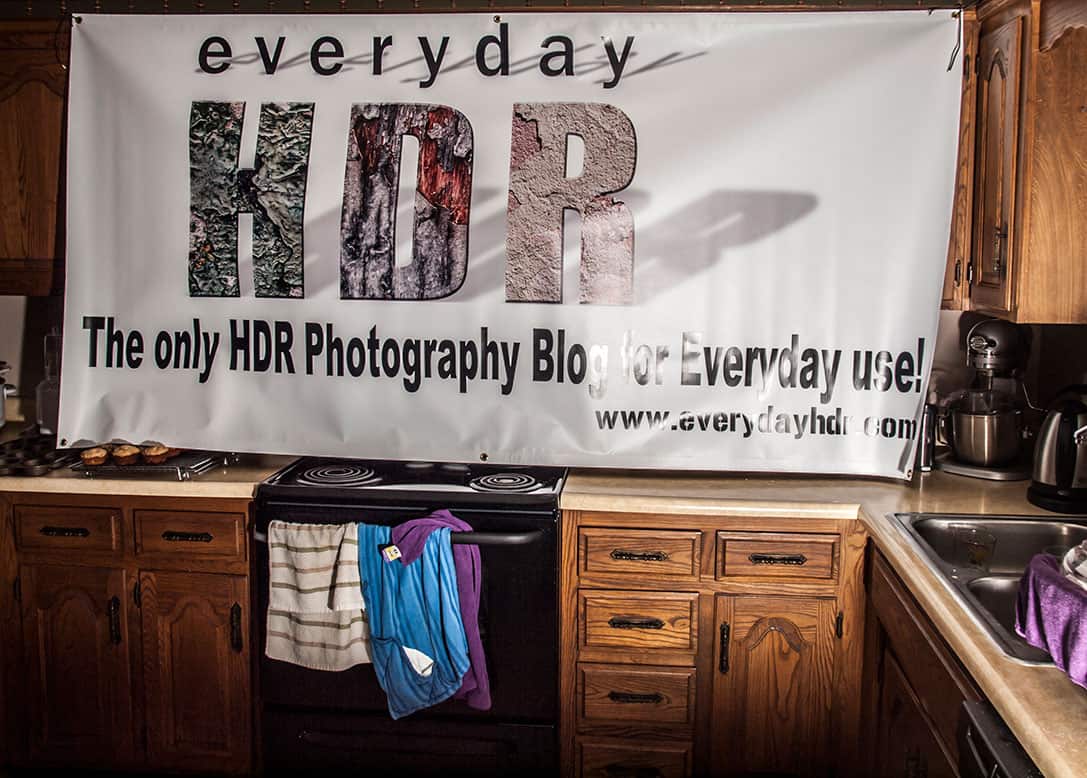 Quality
I am a stickler for quality as I have a strong background in textile materials and printing.  I was quite impressed by the thickness and quality of the vinyl used to create the banner.  I know I would feel comfortable hanging this banner outdoors due to it's solid thickness and durability.  For an additional fee they will also add a hem to the top and bottom of the banner and install grommets for easy hanging.  I highly recommend that option as hemming vinyl yourself and installing grommets can be both time consuming and poor craftsmanship will show in your final product!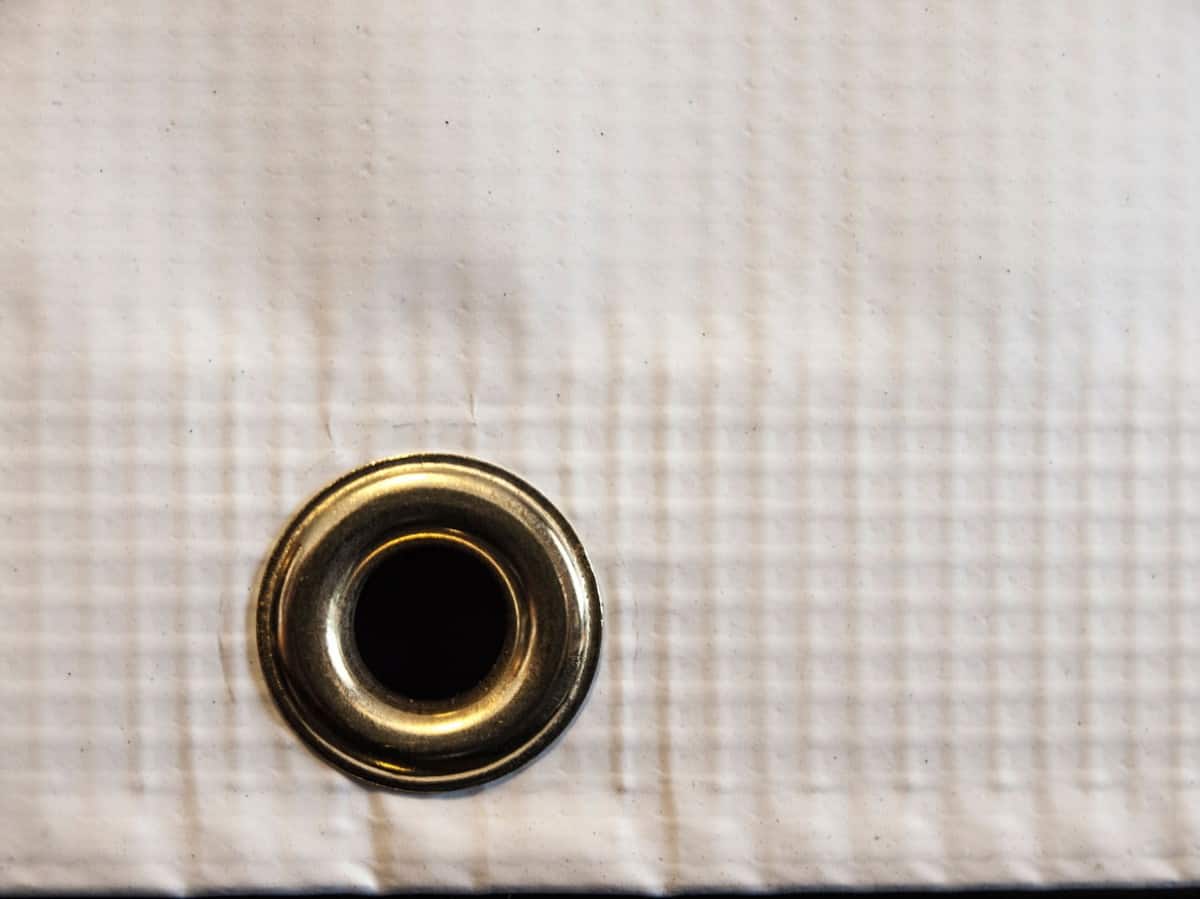 The print quality seen on these banners is quite astounding!  I was surprised to see how well the image text came out in the final print.  It really is incredible how well my initial design was rendered.  This can be a difficult task when intricate details are printed on such a large scale.  Whether close up or viewed from a distance you will not be let down by the print quality of your final banner.  Keep in mind, the final print quality will be determined by the image provided on the front side.  Ensure you upload high quality images to achieve the best results.
Would I recommend Banners On The Cheap?
Absolutely!  I was very impressed with my final banner as was my wife, however, I am sure she could have thought of a better place for me to hang it!  A high quality 4 foot by 8 foot banner for well under $50, you can't go wrong with Banners On The Cheap!