I have done several Black and White Tutorials.  Several years ago I wrote a Black and White tutorial, I then recreated that in a video, and then there are the 3 hours and 40 minutes of Black and White and tone control in Black, White & Beyond: The Digital Zone System.  After all of that you would think I covered every way to make an effective black and white image.  I am happy to report that there is yet another way.  Without using the Digital Zone System (reigns superior) to create a Black and White photo, this may be the best way over all the others.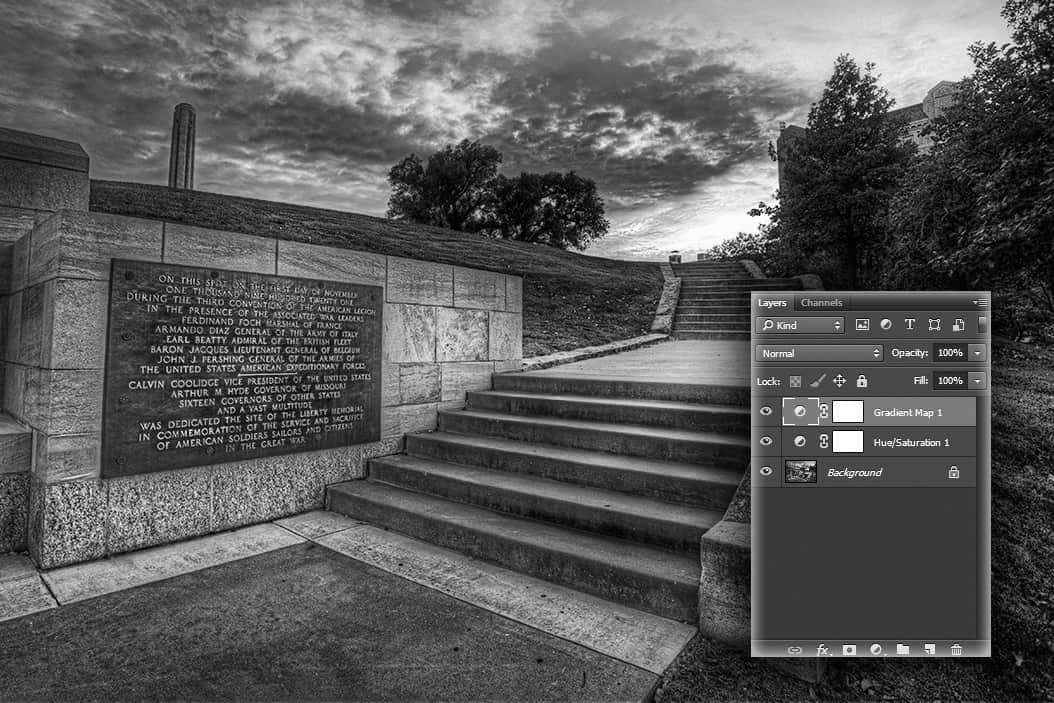 This method is pretty simple in nature, but so powerful in practice:
Make Gradient map set to black and white
Place Hue/Sat layer underneath
Adjust HSL of colors to make effective Black and White Image
You can also add another gradient for the Sepia Tone Effect.  Take a look at the Tonal Grading System for access to all of my gradients (it's Free)!
Watch the video Tutorial: