My Top Three Favorite Camera Accessories!
For your awareness, this is not an affiliate marketing post. I am sharing what I think are the essential products for your camera, and I am not endorsing any one brand for the sake of making money on link clicks.
I buy a lot of camera gear.  Some call it an addiction, but I look at it as market research 🙂  It helps when you have a business centered around photography, for sure!  Of all the gear I own though, there are three essential piecesI put on every camera I have.
I recently purchased a 665nm IR Converted Sony a7.  She was beautiful when I took her out of the box, but then I noticed how naked she was.  I couldn't let her go out in public like that so I ordered the three things that I just cannot live without anymore.  These pieces of gear are not for looks and style though, they all serve a very important purpose, and I buy them for a reason.
An L-Bracket
This is first because it is the most important for my style of shooting and the pieces of gear that I own.  I only purchase all Arca Swiss compatible items to ensure all my camera bodies will mount on the ball head that I am using.  For those who may not be familiar with Arca Swiss, it is a style of tripod head adapter that is uniquely universal and not proprietary to any one company.
Last year I had a big Manfrotto head.  I loved it.  It was sturdy, it locked my camera in place like no other tripod head I had used in the past, and it was always reliable in any shooting conditions.  However, it had one big limiting factor.  It had a proprietary adapter that only worked with Manfrotto ball heads, and the extra plates weren't exactly cheap.  I would find myself forgetting them at home when I needed to attach another camera body.  I know that is a camera gear "first world problem" but when it happens to you enough, you get pretty irritated!
After a couple of frustrating outings, I decided to switch over all my tripod heads to Arca Swiss and purchase Arca Swiss compatible L Brackets for all my camera bodies.  Now I don't worry about extra plates because the Arca-Swiss L-Bracket slides right into the tripod head.  Oh, the things I wished I'd known when I first started shooting!
Tip:  Don't go buying some $180 L bracket, that is highway robbery and absolutely ludicrous.  Amazon sells Neewer and Haoge L Brackets for nearly $20 a piece no matter the body.  Save that money for a good ball head.  Just go to Amazon and type your Camera name + L Bracket and buy the cheapest one with the best reviews.  Seriously, it's a stinkin' piece of metal; the $180 version is no different!
A Good Strap
A good camera strap is essential.  I am not a fan of the straps that come with the Sony cameras.  They are dainty, ugly, and are very painful after a long day of shooting.  I prefer something a bit more comfy for hiking with versatility when shooting on a tripod.
I prefer the Peak Design Summit Edition strap.  Their limited edition blue or red strap is very comfy with gel impregnated inside the webbing strap.  They also have a unique quick disconnect system that is awesome for long exposure photography because you can remove it if it is windy as to avoid camera shake.
Furthermore, being a former FAA certified Master Parachute Rigger, I find their attention to detail incredible.  From the unique quick disconnect design to the stitch patterns and hardware selection, they have my vote.  I am a hard one to win over in that department.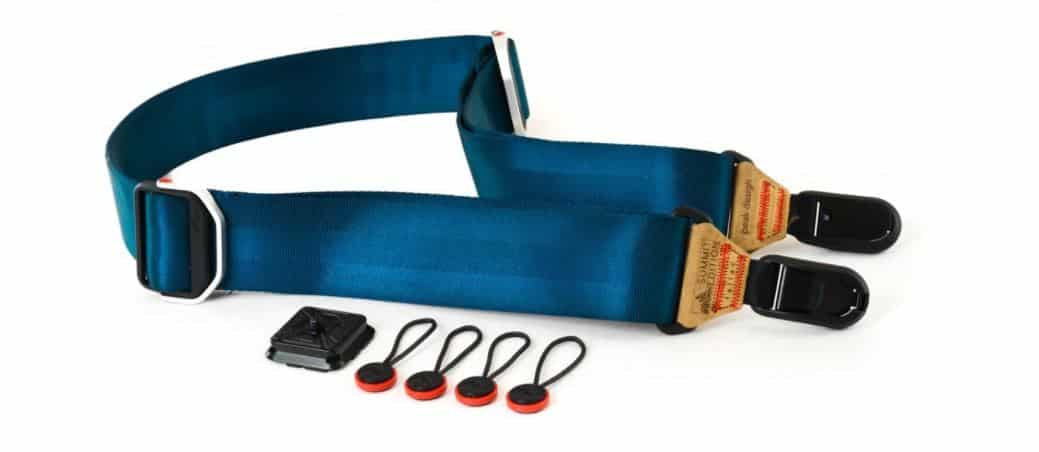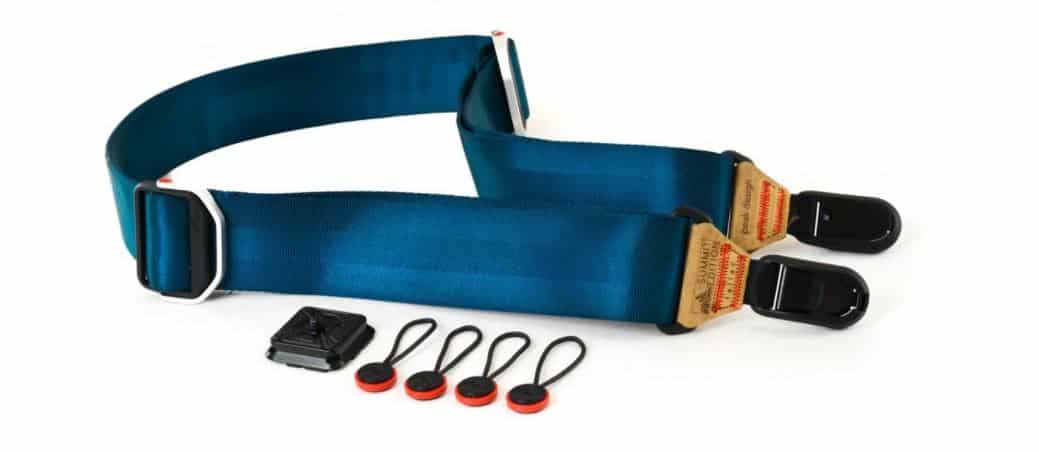 A Screen Protector
I cannot tell you how important a good screen protector is.  It doesn't have to be anything crazy and elaborate, but that little piece of plastic film will save you years of heartache.  All it takes is one wrong move, and the LCD screen can get scratched, dinged, broken, or chipped.  I have purchased many of these screen protectors, and I am glad I have.  You should look for something clear.
You should look for something clear.  Some of these say they are clear, but they have a dull matte finish that can make your LCD screen appear pixellated and fuzzy.   Others are perfectly translucent and, if installed correctly, will install so seamlessly they look like the naked LCD.
I have purchased so many of these screen protectors from various companies that I cannot recommend any one brand that is better than the others, but I did snag this one for the a7 that you see in the video.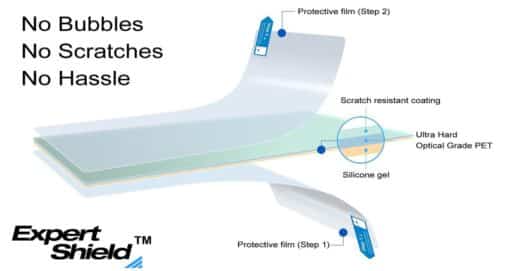 ---
So what are your top 3 accessories that go on your camera?