I want a rematch!  Who is with me?
In February my family and I took a little trip to Cannon Beach.  It was for two purposes really:
To relax as a family
Record a Long Exposure Course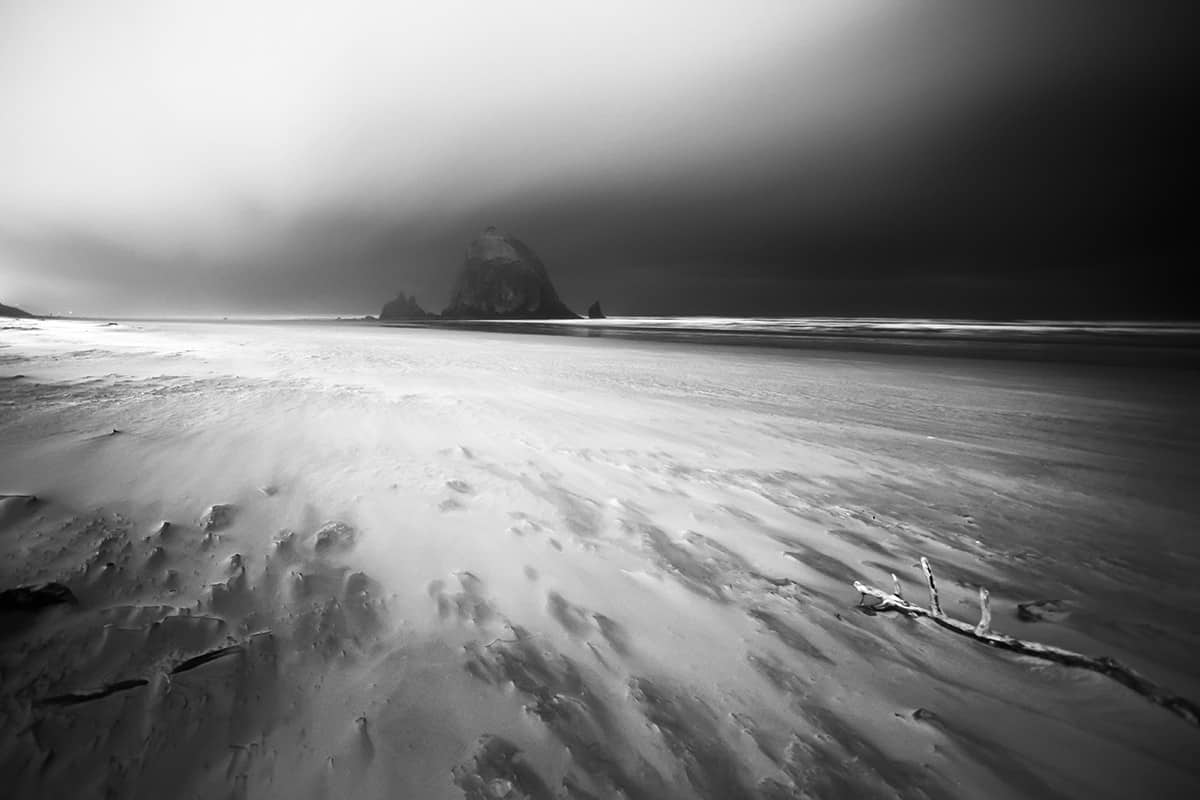 We did a lot of relaxing and a little bit of recording.  I didn't get as much as I'd have liked because it rained every day for the 6 days we were there.  Of course, just my luck right, the 5 days prior and 5 days after were gorgeous!
I didn't let the rain get to me though.  As a matter of fact I was still able to make some breathtaking photos in between storm cells.  This worked out very well for my long exposure images and I found that I fell in love with this part of America.
Nowhere else in the United States can you walk through a rain forest and be on the beach except for the Pacific Northwest.  It was a phenomenal experience with photographic opportunities around every corner.  When I set foot on Indian Beach my heart sunk in my chest and I just felt like I was meant to be there.  It was an experience only a photographer could understand.  I have to go back!
October 18th – 24th, 2015… Let's Go!
Recently Jake McCluskey, of Shutter Click Adventures, and I have been trying to plan an amazing photo excursion.  We threw around several ideas over several phone calls and emails,  but none of them seemed to pan out.  Then Jake had this awesome idea, "Let's go to Cannon Beach and rent a small condo and restrict it to 5 or 6 photographers so it can be a serious one on one experience."  We loved this idea and Jake did what he does best and planned the whole trip out.
We decided to keep the group size low for a multitude of reasons:
One on One instruction every day
One on One Post Processing courses every evening
Easy group discussions about where to shoot from day to day
Manageable groups with 2 rental cars for optimal location coverage
Small group dinners cooked right in our condo (I love to cook and I am not too shabby.  Last night I made slow roasted Brussels Sprouts, Grilled steak and Crab Legs with garlic and herb quinoa!)
If you have never experienced the Pacific Northwest this is the way to do it.  We are going to spend an entire week together shooting and post processing.  You will have unlimited access to both myself and Jake's photo and post processing knowledge.  The price of the trip includes the Digital Zone System, Color Zone System, and the soon to be released Zone Systems Master Class.
I really hope your calendar allows you to join us as this is going to be an incredible experience.  However, it is very limited, so place your deposit in a timely manner to reserve your spot.  More details:
Cannon Beach Oregon Photo Trip