My buddy Matt over at Redbubble pointed out a flaw in my cataloging post processing tutorial. I forgot to mention the program I use to see my raw images as a viewable picture thumbnail.  This is actually a huge flaw in my tutorial and Matt was kind enough to point it out tactfully!  Thank you Matt 🙂  It is nice to know someone reads my tutorials!
I use a program called "Fast Picture Viewer" Codec Pack.  This is one of the most valuable pieces of software in my arsenal!  I can actually see my .orf (Olympus Raw Format) images as thumbnails!  At the low cost of 14.99.  While that seems like a lot of money for a raw codec, I see it as an invaluable resource.  If you look at time as money, this application just paid for itself in 18 minutes, I charge $55 an hour.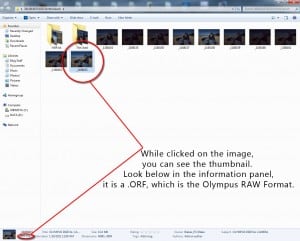 Installation is extremely simple.  Run the app after downloading, select your cameras RAW format, and you are free to view your RAWs!