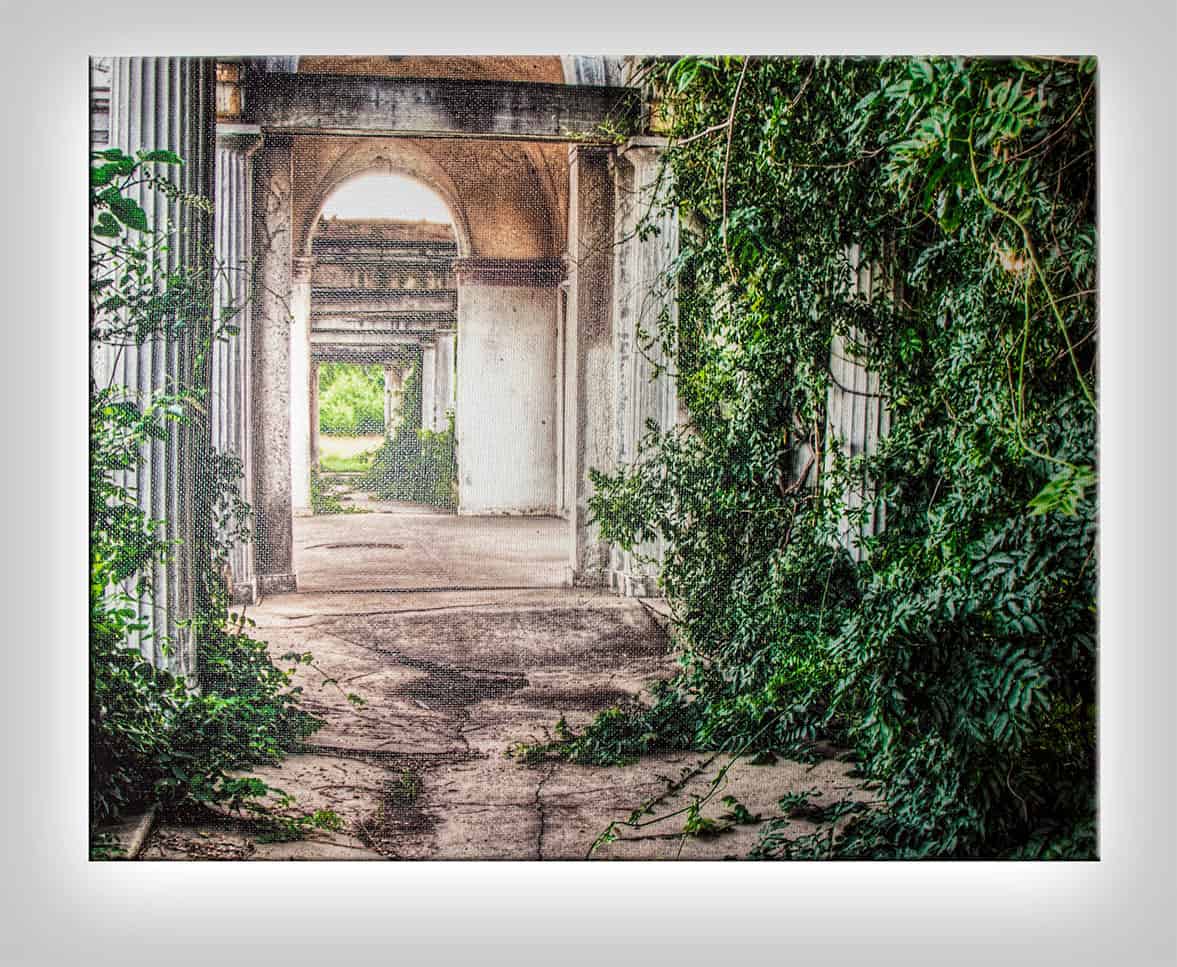 When it comes to printing on canvas, the online market is relatively over saturated.  It can be difficult to weed out the good from the bad, especially if you do not know exactly what you to look for.  I recently had the honor and privilege of receiving one of my prints on canvas through Easy Print Canvas.
Ease of Use and Website Layout
Easy Print Canvas makes it extremely easy to achieve amazing results on canvas.  The website is both well designed and helpful throughout the canvas creation process.  Website ease of use is one of the most critical elements when ordering prints of any nature online.  If it is difficult to navigate I will more than likely find somewhere else to print.  Easy Print Canvas makes your ordering experience as easy as possible.  From the opening page it is really as simple as "Start Your Canvas" and off you go.  I had my canvas built in less than 3 minutes.  It took longer for me to input my payment information than it did to create the canvas.
Easy Print canvas makes size selection a breeze!  Often times it is difficult to imagine just how big an 11 x 14 canvas is, but what if you could see that print in comparison to your couch?  That is exactly what Easy Print Canvas allows you to do, compare your future canvas to a 7 foot couch in a simulated environment!  Very nice touch.
Easy Print Canvas has plenty of options to accessorize your canvas to your heart's content.  I really enjoy the options for the side treatment of the canvas.  You have the ability to make the sides of the canvas a mirror image of the printed canvas, an image wrap, or a solid color.  The solid color is a great option if you want to match the color of the walls on your house, or add a slight compliment.
[notice] Easy Print Canvas does not automatically change the orientation of your canvas.  If you want an 11 x 14 to print vertically you must enter it as a custom canvas and change the dimensions to 14 x 11.[/notice]
Quality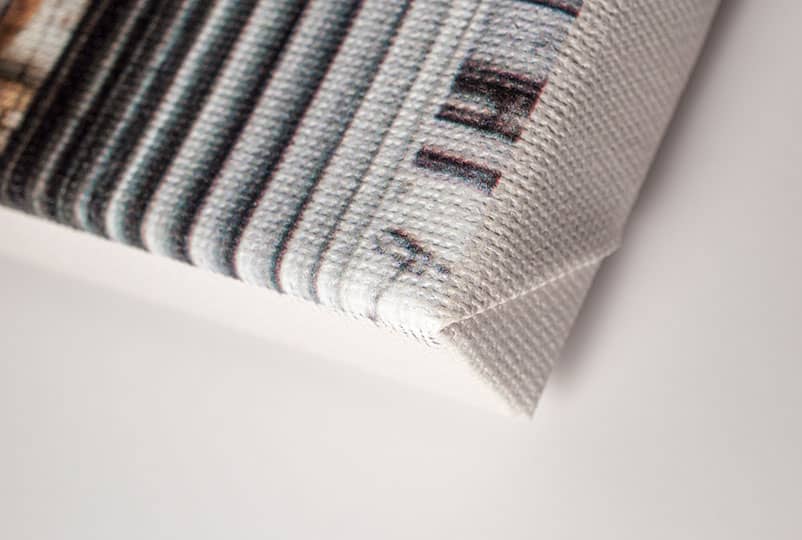 I have printed on canvas several times in the past.  From the days when you could purchase 8 x 10 canvas paper and run it through any ink jet printer to the very first print on canvas websites.  Both of which left me with a sour taste for canvas printing in my mouth.  I could never get my inkjet printer to give me accurate colors and details, and the quality of the several canvases I had printed elsewhere were horrible.  The canvas themselves were beautiful, but the wood they used for the stretcher (the wood frame behind the canvas) was warped, every time.
I was ecstatic when I opened the package from Easy Print Canvas to find amazing quality from the color rendering to the stretched canvas.  The color detail and accuracy to the digital copy is impeccable.  My wife and I both had to put our jaws in check when we admired the print; she was the first one to drool for the record!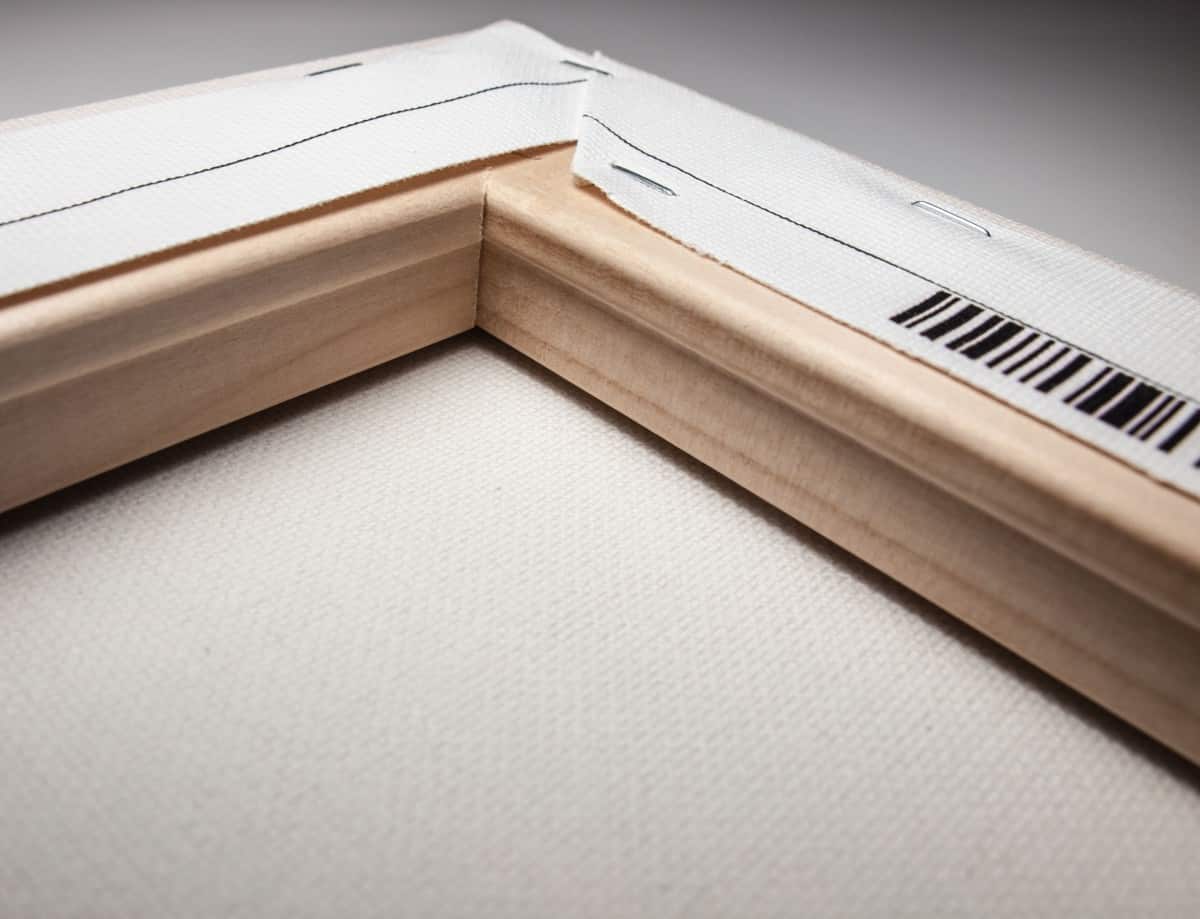 Easy Print Canvas offers 2 thicknesses for the stretcher .75 and 1.5 inches.  I selected the .75 inch frame, even though I was skeptical from the warping I had seen in the past with thinner frames.  That is not the case with Easy Print Canvas.  Let me take you back to my college years, I used to be an avid painter, when I graduated I had 42 finished pieces in less than a year, of which I stretched 12 myself.  I know a thing or two about stretching a canvas. I was very pleased to see a high level of craftsmanship come from Easy Print Canvas.  The corner treatment is great along with the tight wrapping technique.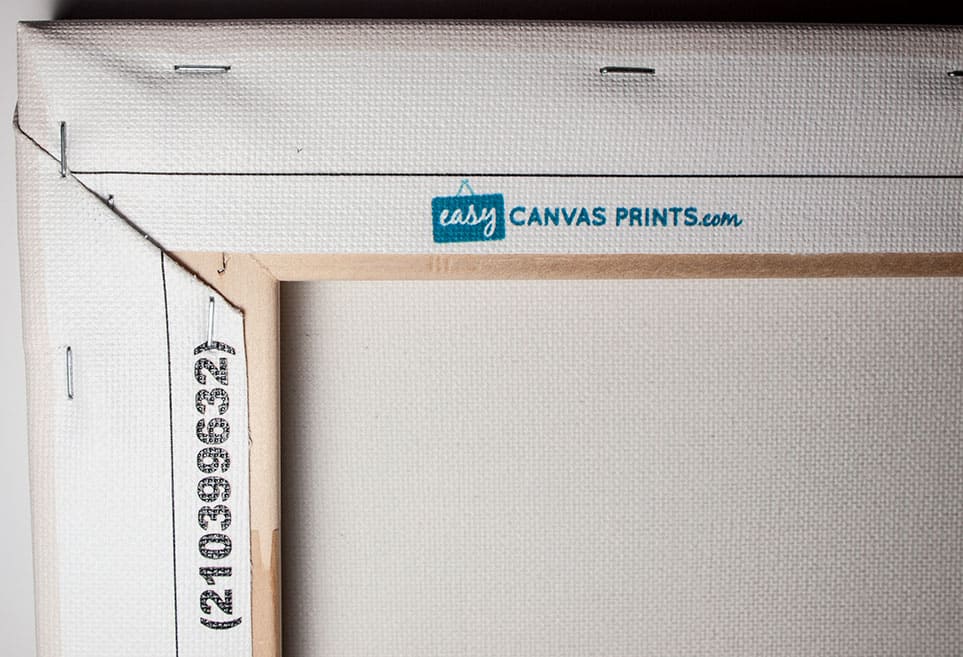 Would I recommend Easy Print Canvas?
I would highly recommend Easy Print Canvas to any of my friends looking to create stunning canvas prints at a reasonable price.  Their pricing is very competitive with the rest of the market, but you can be assured that you will receive a quality product from Easy Print Canvas.  I would, however, remind that friend that if they would like a vertically oriented canvas to be sure, be absolutely sure, they change the orientation in the custom canvas section from 11 x 14 to 14 x 11 when creating it.