I recently took a trip out to Ha Ha Tonka State Park near the Lake of the Ozarks in Missouri.  This park has some pretty awesome stuff to check out, like a natural spring, castle ruins, and a natural bridge.  I haven't gotten around to processing the pictures of the natural bridge, but check out these photos of the castle ruins.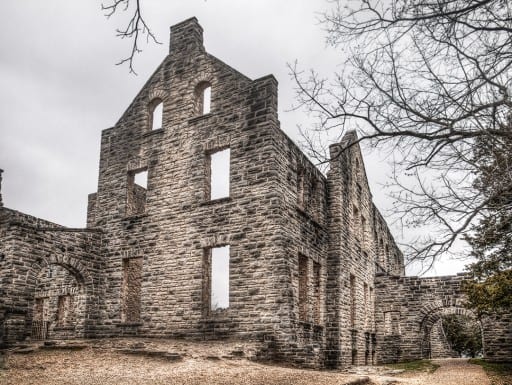 It was not the best day to shoot as it was pretty overcast with one solid cloud covering the sky.  For HDR I prefer a blue sky with whispy clouds, but you cannot always get what you want.  I would have also preferred going around sunrise or sunset, but the little man's nap schedule dictates what I do and when I do it.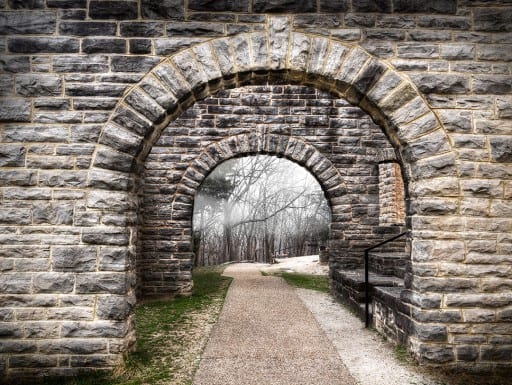 While the kids and wives were napping, a good friend of mine and I took off to the park to check it out before the families woke up.  It didn't really offer us much time to explore, luckily everything was within driving distance that we would have wanted to see without having to hike too far.  Don't get me wrong I love a good hike, but when you have to squeeze photo time in that small nap time window, driving from place to place makes it a whole lot easier!
For more information on Ha Ha Tonka State Park, visit their website and check it out if you happen to be in the area! I will definitely be going back for more once Spring has sprung!
I did mention that the sky was less than picture worthy, so how do you feel about super-imposing clouds from a different scene?  
I think it is perfectly acceptable as long as you do it sparingly.  I mean come on, if I would have waited long enough over the course of several days or months I could have seen these clouds there right?