About a year ago I reviewed onOne's Perfect Effects 8 after they ran a promotional giveaway for it.  It quickly became an asset to my HDR endeavors and I have found myself jumping in and out of there more frequently in the last year.  Not too long ago onOne released Perfect Effects 9.  It is the new and improved version of Perfect Effects 8 and offers quite a bit more features that make it stand out from the plugin crowd.
Noteworthy new features from Perfect Effects 8 to 9:
Faster image processing (there is a noticeable difference)
Improved Masking and Selection Tools to include a new Quick Mask brush
Updated Perfect Brush
New Lens Flare Filter
New Smart Photos feature
The Interface: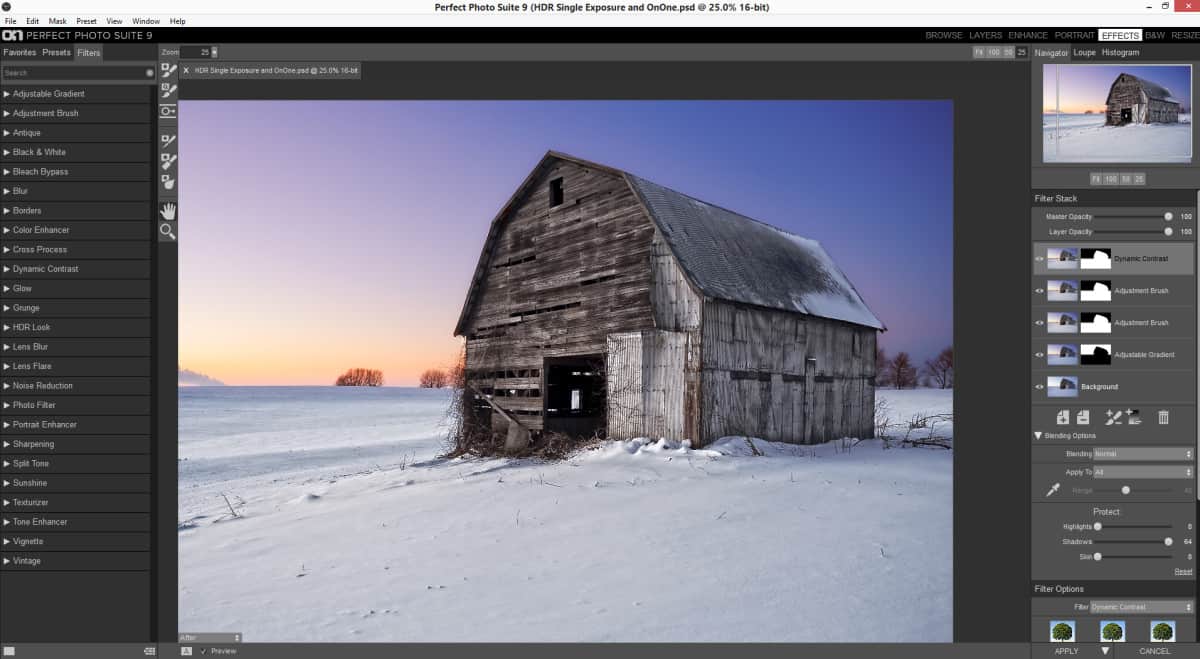 The Pro's:
Much of what was good in PE8 remains the same in PE9, but here are some more of my thoughts as I worked through PE9 over the last few months:
It is a versatile asset to a Photoshop workflow and very powerful as a standalone editor for those who may not own Ps.
The interface of Perfect Effects 9 (PE9) is very easy to use.  Initially it may take a good 20 minutes to get acquainted with it, but it is setup very similar to Photoshop which makes the learning curve rather low for those who are already Photoshop Aficionado's.
While there are a plethora of artistic filters in PE9 that can be used to achieve a nice artistic looking image, Perfect Effects is great for day to day processing.  The filters are practical and provide all the necessary tools for making better images without the 'filtered' artistic look.  You get the best of both worlds.
The new PE9 is faster than PE8.  In the past I may have mentioned the program being a little choppy or slow on my machine, but that seems to have been fixed with the 30% speed boost that onOne states on their site.
The masking features have been given a nice overhaul to include enhancements to the Perfect Brush and the new Quick Mask tool.  While the Quick Mask tool is helpful to get a good mask started, I still prefer to make the masks with the combination of the regular brush and the Perfect Brush.
Layers!  The layers are easy to apply once you get the hang of them.  It is slightly different than Photoshop, but once you experiment with them a bit they are easy to manage and make the workflow very smooth.  It is very likely that you could process an image from beginning to end in PE9 alone without any Photoshop adjustments.
To go along with the Layers, most (if not all) of the filters have a protection section which allows you to protect Highlights, Shadows and Skin Tones.  This is an nice feature in and of itself.
If you are acquainted with Photoshop Hot keys you will love how streamlined they are with PE9.

For instance, inverting a mask in Photoshop is CTRL+I (CMD+I on Mac) the same works for PE9.
To copy a mask from one layer to another in Ps you press ALT (Option on Mac) while clicking the mask you want to move and dragging it to the layer you want it on.  The same process in PE9.
To make a brush larger in Ps you press the Right Bracket key ( ] ) or Left Bracket key ( [ ) to make them smaller, same in PE9.

One of my favorite features is how well it integrates with a Photoshop workflow.  From being able to add the onOne Suite to your side bar palettes to creating a new layer after you run PE9, this program is a genuine workflow asset.
 The Con's:
While this may sound picky it is really the only Con I can see.
The Quick Mask feature can be relatively finicky.  Sometimes it makes a great mask on the first try and other times I scratch my head at the result.
The Bottom Line:
The Perfect Effects 9 Plugin is relatively inexpensive for how powerful it is.  I am shocked the sticker price is $59.95 (at the time of this review 23 February 2105).  If you are a Photoshop Aficionado this plugin could very well be called a 'necessity' instead of a 'nicety'.  If you do not own Photoshop, the standalone product can produce amazing results at a fraction of the cost of other plugins or software.  I would have to give onOne a high five on this one, do grown men still give high fives these days?
Great plugin with endless possibilities, I am having a lot of fun with the new features.
Stay tuned!  On Friday I will be releasing my latest HDR Course: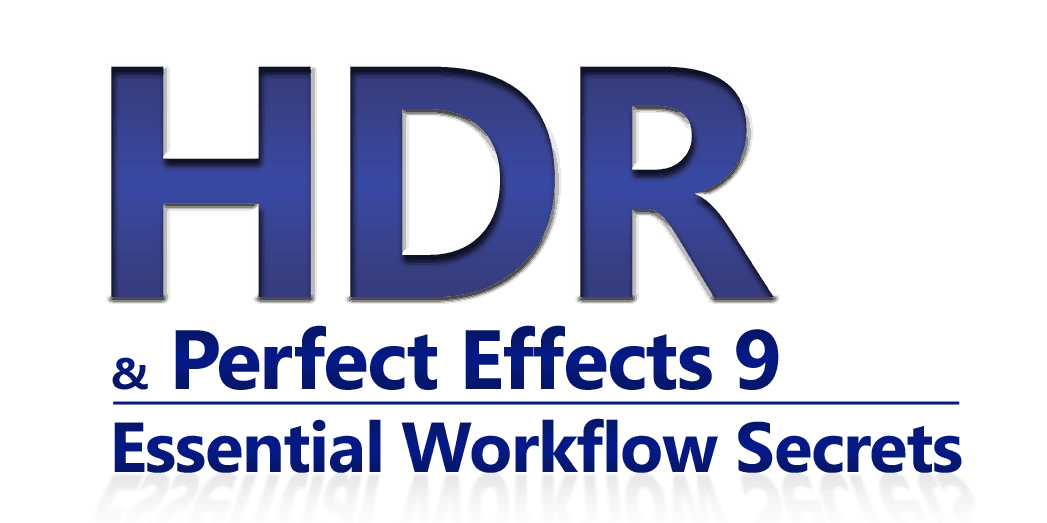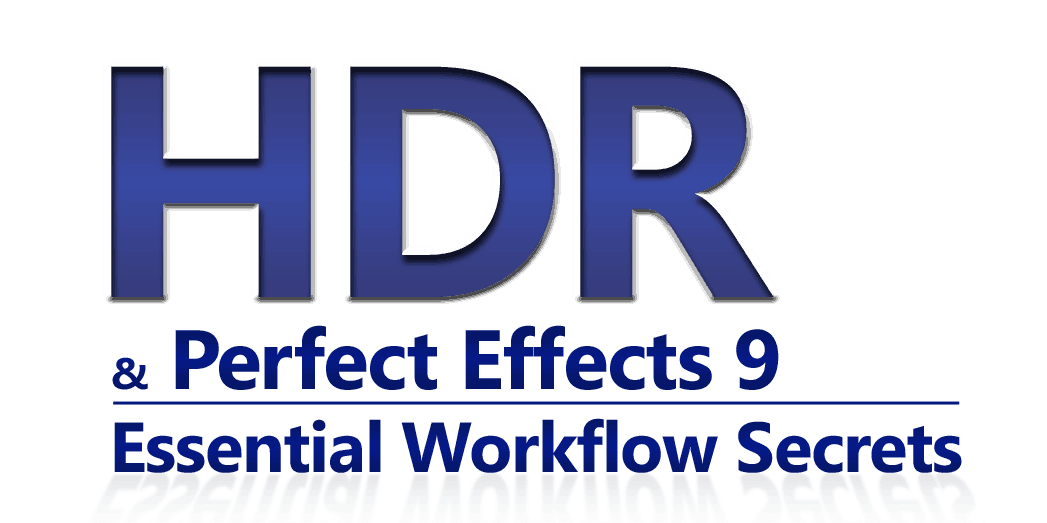 Examples: