Not a tutorial this Friday, a test of your Color Fortitude!
My brother recently sent me this awesome website to test your color skills.  It is a simple concept, match the color of the wheel in the center within the allotted time.  It starts out fairly simple but then gets more and more difficult.  At one point I felt like a pilot trying to navigate a helicopter!  Trust me, you will understand when you try it out!.
I implore anyone who enjoys color and art to check this one out.  On my first attempt I got a whopping 8.7!  Not too bad eh?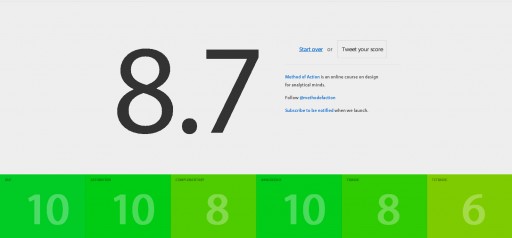 What was your score on the test?