The Phantom 3 Professional Review- Unlocking unlimited potential for your photography!
I am usually not one to jump on every new piece of technology that comes out, but the affordability of the DJI Phantom 3 Professional had me stunned!  The sticker shock of $1259 for what appears to be a kiche toy is hard to pull the trigger on and is really not a drop in the bucket by any means.  However, when you put in perspective that this thing shoots 4k video (4096 x 2160) and can fly just about anywhere you can imagine it is well worth the price and then some!  Check out the full review to see what I mean.  From the tech specs to an example flight and even a sneak peak at some raw footage!
Purchase the DJI Phantom 3 Professional
Watch the Full DJI Phantom 3 Review!
Time Stamps:
| | |
| --- | --- |
| The Specs | 00:32 |
| Setting up for Flight | 07:01 |
| The Flight and taking pictures and video | 10:51 |
| Video Examples | 13:16 |
| Photo Examples | 16:12 |
| RAW Photo Example | 17:16 |
| Final Thoughts | 20:31 |
| Bloopers | 28:22 |
---
<<< Know this before you fly >>>
FAA Hobby UAS Guidelines
The FAA in America has some very strict guidelines for unmanned aircraft. Yes, the DJI Phantom is considered an aircraft! Please adhere to these safety precautions prior to considering the purchase of the DJI Phantom. While my wife would disagree, this is not a toy! This information comes straight from the FAA's website:
Model aircraft operations are for hobby or recreational purposes only. Commercial use requires special exemptions (still a tricky area as everything is not set in stone yet). The FAA has partnered with several industry associations to promote Know Before You Fly, a campaign to educate the public about using unmanned aircraft safely and responsibly. Individuals flying for hobby or recreation are strongly encouraged to follow safety guidelines, which include:
Fly below 400 feet and remain clear of surrounding obstacles
Keep the aircraft within visual line of sight at all times
Remain well clear of and do not interfere with manned aircraft operations
Don't fly within 5 miles of an airport unless you contact the airport and control tower before flying
Don't fly near people or stadiums Don't fly an aircraft that weighs more than 55 lbs
Don't be careless or reckless with your unmanned aircraft – you could be fined for endangering people or other aircraft
---
I have taken my Phantom on just over 35 flights, I typically fly every day after lunch if weather permits.  I don't just fly around aimlessly, I am trying to hone my skills as an aerial videographer and photographer.  Flying it is relatively easy, but capturing high quality video without being choppy can be tough.  For that reason I am having much more fun with the photography possibilities.
Purchase the DJI Phantom 3 Professional
And of Course… the Thor Flight
And the World War 1 Museum's Liberty Memorial
---
Like the style of this Review?  You will LOVE HDR Insider!  Full-Length HDR Workflows, Critiques & More!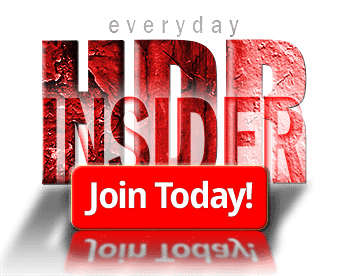 ---
 [hcshort id="9″]