The folks at Topaz Labs are at it again, continually making great post processing products for the creative photographer.  Their newest release is Topaz Star Effects.  Star Effects mimics that star like pattern that lights emit at narrow shutter speeds.  Shoot a lamp post at f/22 and you will get a pretty interesting star pattern, but when shot at say f/2.8 the lamp post just emits a warm glow.  There have been several nights where I have been out shooting and have either forgot or the circumstances didn't allow me to set my shutter so narrow.  That is where Topaz Star Effects comes in, and at only 29.99 it is quite a steal ($19.99 through February 15th 2012 with coupon code TopazStars).
The Interface: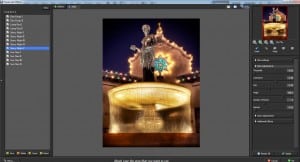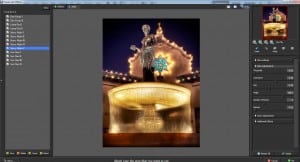 The Good:
The algorithm picks up on the highlights very well and places the star effects in the precise spot it would normally be desired.
They threw in a brush for subtracting and adding the star effects.  Since the stars go where your highlights go this is pretty necessary as you can get stars in some undesirable places!
The interface is simple and matches all other Topaz products.  I picked it up and within 2 minutes made my first successful image.
There are several star effects and types to choose from.
The Bad
I found the Topaz preview to be slightly different than the actual outcome.  The interface made the star effects appear brighter than their application.  Not a major flaw, just an observation.
The Bottom Line:
Star Effects does exactly what it implies and it does it well.  It is perfect for any photographer who wants to add a bit of bling to their final product.