Blend if what???
There have been numerous occasions that I have gone into Photoshop, double clicked on a layer to adjust the Layer Styles and have seen the "Blend if" dialogue.  I always thought, "Blend if what?".  
I also cannot tell you how many times I attempted to use this adjustment and been dumbfounded by its results.  More often than not I would say, "well that didn't do anything" or "when would I ever use this."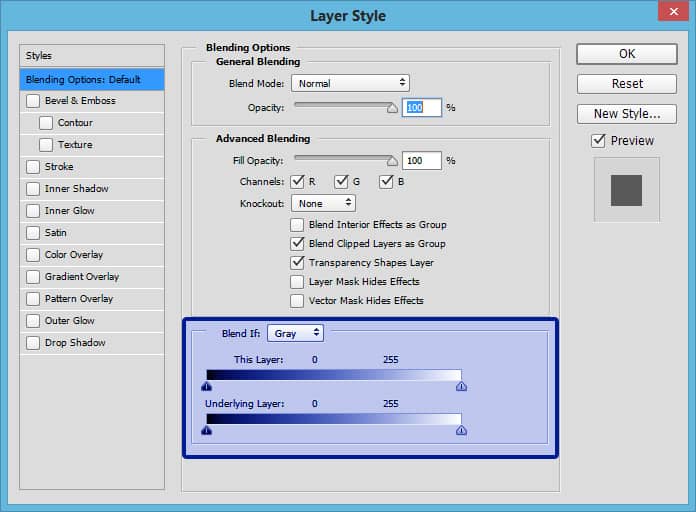 Recently, I forced myself to learn it and ran through several hundred scenarios to begin to understand it.  It wasn't until I made a mock up color wheel and a black layer that I truly began to understand it.
To make it easier to understand, instead of "Blend if," replace that with Protect…  "Protect the underlaying layer" and so on.
In this tutorial, I will show you how to understand the Blend If dialogue as well as show you a real world scenario where it becomes invaluable.  When Color Grading a photograph, the Blend If option is truly a life saver!