Free Photoshop Tutorials!
Scroll through the list of free Photoshop tutorials at your leisure.  Here on Everyday HDR I create helpful tutorials for all of your photography needs from beginner tips to HDR post processing techniques.  
Visit frequently as this list is ever changing, constantly evolving to fulfill the needs of the Everyday HDR photographer.  My tutorials are extremely important to me, if you have any constructive criticism, please leave me a comment and I will do everything in my power to ensure you get the essential training you need.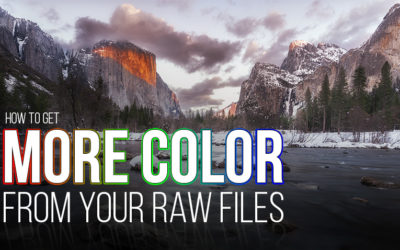 How to get more Color out of your RAW files in ACR and LightroomDo you want more Color in your photos? I am sure, we all do 🙂 Have you ever heard someone say, "Oh the way Canon's colors come out are so great" or "I just love the color in Leica Raw Files" or "the skin...
Beginner Post Processing Tutorials
Designed for those who are just starting out with photo post processing.  However, even the seasoned pro can learn something new here.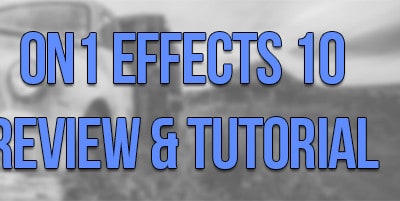 On1 Effects 10 is pretty OnPoint It was almost a year ago that I took a good solid look at On1's Perfect Effects 9.  The new On1 Effects 10 was released last week and I have had the luxury of taking a look at all of its new features.  It may not seem like much has...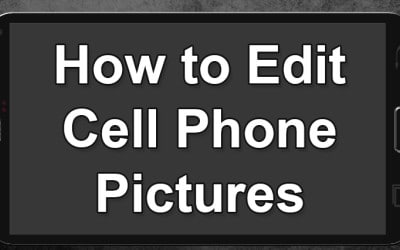 Edit cell phone pictures like the Photoshop boss that you are! Every once in a while I receive a request to show my workflow editing cell phone pictures.  At first I thought this would be impossible as I rarely show my cell phone pictures to anyone.  Every once in a...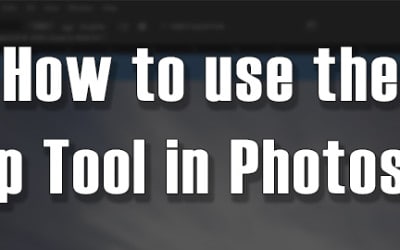 Do you really know how to use the Crop Tool? The Crop Tool may not be the sexiest tool in Photoshop.  In reality it is quite boring!  It doesn't do much but make your image smaller or in some cases larger right? That's not the case.  The Crop Tool will not make your...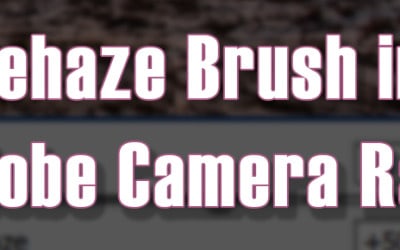 Finally, Dehaze Brush in ACR and Lightroom It goes to show you that if enough people ask Adobe will listen. A Dehaze Brush feature has been added to ACR and Lr with the most recent update to Photoshop and Lightroom.  This is great news and really opens the floor to...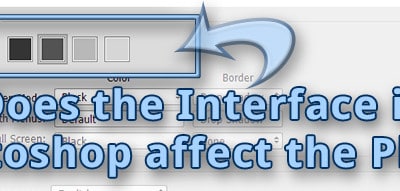 Light Interface, Dark Interface, does it matter? I have been doing quite a bit of experimentation on this Photoshop interface topic lately.  It seems most companies have evolved from a light interface to a dark interface.  If you remember back to Photoshop CS 5 the...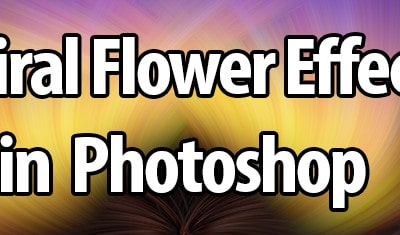 The Spiral Flower Graphic EffectThis is something new to me, the Spiral Flower effect, but not totally new to the wonderful world of Photoshop.  It was originally published on this site a few years back (December 2011) and that individual...

Add Depth and a Story when you Texture a Photo A great way to add a story and depth to your image is to texture a photo.  I do this often with photos that could use something extra to make them more dynamic.  Kind of like the photo in the video you see today.  A...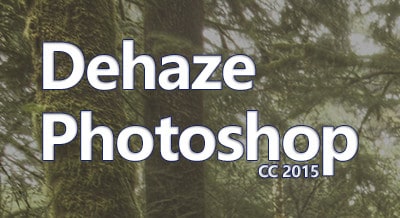 Let's look at what this Dehaze in Photoshop is all about! When Photoshop CC updated last month they added a new feature, Dehaze in Photoshop.  However, you won't find it in Photoshop it is nestled deeply inside Adobe Camera Raw in the Effects panel.  I guess that is a...
Let's take a look at What's New in Photoshop CC 2015 With every new release of Adobe's Photoshop I get stoked to see what they added for Photographers.  Sure we know Photoshop is a very strong editing tool typically used for web design, but it is insanely powerful for...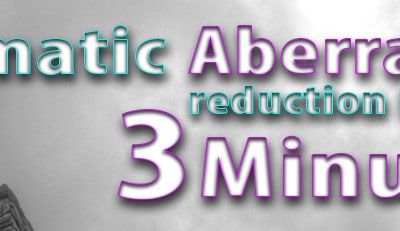 Chromatic Aberration | A Major Pet Peeve! Chromatic Aberration is no fault of your own in the lovely world of photography.  It is a natural occurrence in lenses where the wavelengths of light are not captured correctly.  The result is a green/purple or magenta/cyan...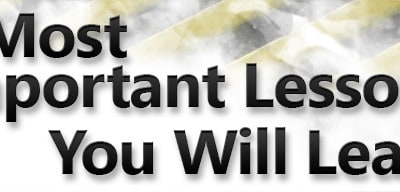 These are possibly the most important Photography lessons you will ever learn! I recently had my first ever Seminar event in Kansas City last month.  It was a phenomenal experience and I was awe-struck that over 50 people wanted to spend the day listening to me talk...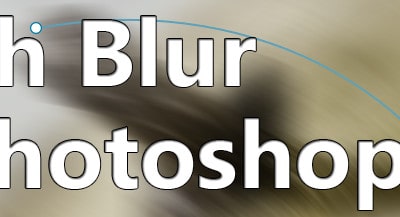 Sometimes subtle blur is best. I was in Alabama for several days a few weeks ago.  Every day I would pass this AC-47, the first Gunship in the Air Force inventory.  It was stagnant and lonely, a once guns blazing wicked machine bred for intimidation and mayhem was now...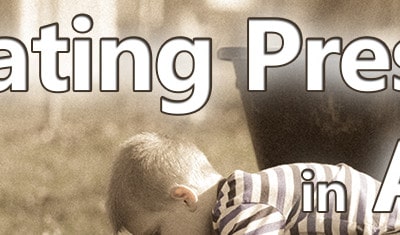 Creating, Applying, Saving and Loading Presets in Adobe Camera Raw! Adobe Camera Raw, while not known for its creative capabilities, holds a treasure trove of awesome preset possibilities.  (Say that 10 times fast!)  I was editing some pictures of my boys the other...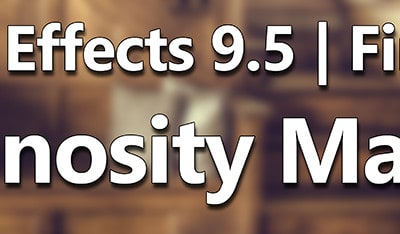 Perfect Effects 9 is about to get a whole lot better!  httpv://youtu.be/zwggS6sMbx0 As if a great plugin suite couldn't get much better they went ahead and went above and beyond.  The Perfect Effects Suite upgrade from 9 to 9.5 is just around the corner.  I had the...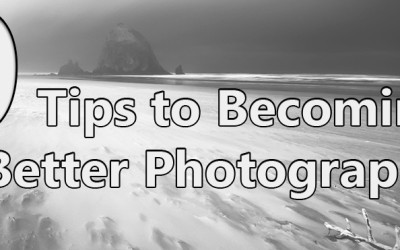 I have a Confession to make... I have never filled a Memory Card In my entire Photography career I have never once filled a memory card.  I don't even know what kind of error message my camera would give me if I did fill one.  Beyond that, I really haven't taken that...
I have done several Black and White Tutorials.  Several years ago I wrote a Black and White tutorial, I then recreated that in a video, and then there are the 3 hours and 40 minutes of Black and White and tone control in Black, White & Beyond: The Digital Zone...
Intermediate Post Processing Tutorials
For those who already know a trick or two in Photoshop and want to learn a bit more.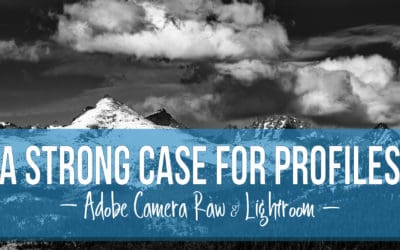 Profiles are Changing My Workflow Anytime Adobe creates an update to their programs I am always excited and nervous at the same time. I love innovation, and I believe Adobe keeps on innovating, and that is the exciting part. The nervous part is two-fold... is it going...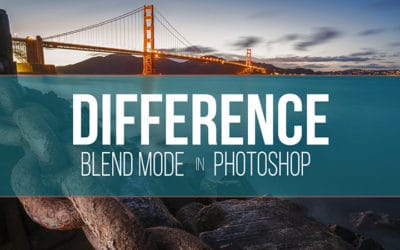 What's the Difference with the Difference Blend Mode? Over the last several years I have explored many of the blend modes in Photoshop for color grading, but I haven't touched on the Difference Blend Mode.  A lot of what happens here on f.64 Academy is psycho targeted...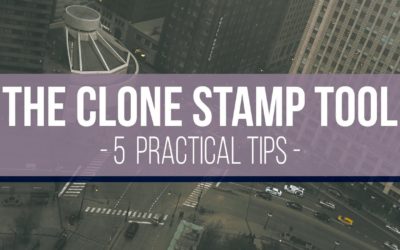 The Clone Stamp Tool, love it or hate it, it's fantastic! I have conducted many tutorials that in some way shape or form involve the Clone Stamp Tool, but I don't think I have ever given my "down and dirty" practical tips for it. Recently I created a...
Sharpening and Noise Reduction at the Exact Same Time httpv://youtu.be/UWJwQ0bnbWI For years I have received emails about the proper way to sharpen and reduce the noise in your photos.  Some people say sharpen at the end and do noise reduction at the beginning. ...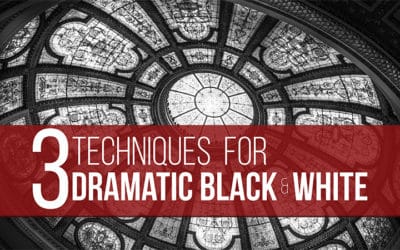 Artistic Black and White Processing I have been producing Black and White images for as long as I can remember.  Actually, like many photographers, I started out shooting only for Black and White.  With nearly 20 years of Black and White processing, you'd think I...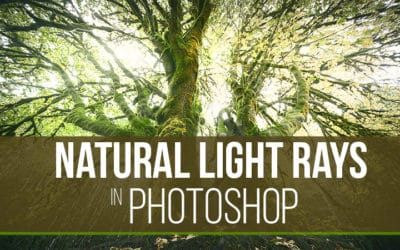 Photoshop is GREAT for Natural Light Rays There are many programs and plugins you can use to make light rays bursting through your image.  However, few have the control over the effect that Photoshop does.  Using things like Blend If, or Opacity you can protect...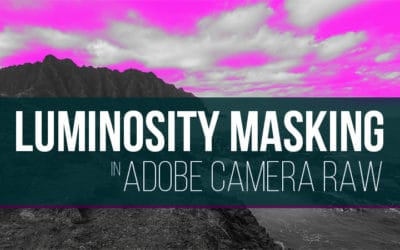 Yep, Luminosity Masking has been added to Adobe Camera Raw and Lightroom I don't think it was ever on my Wish List for Adobe, but they must have known I wanted Luminosity Masks in Adobe Camera Raw!  I have shown Luminosity Masking here in Photoshop several times, but...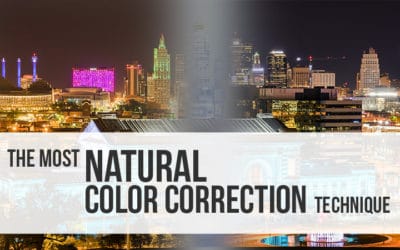 How to make the most Natural Color Correction in Photoshop! So what if I told you there was a second dimension of data in your photos that can help you make the most accurate color correction ever?  You probably wouldn't believe me because it is a bold statement and...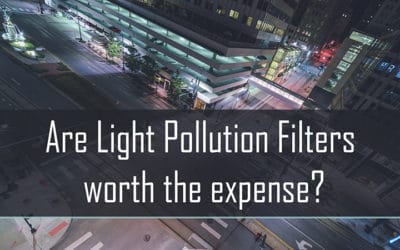 Does the Nisi Natural Night Filter really cut Light Pollution? I will admit, I was very skeptical that the Nisi Natural Night Filter could reduce light pollution and make a more natural appearing night time photo.   As usual, I had to know.  So I went out and bought...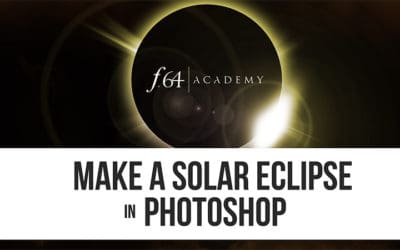 When you didn't see the Solar Eclipse, you can make it! So were you like me on August 21st, 2017 planning for the Solar Eclipse?   I had the works!  My wife and I setup a trip out to Weston, Missouri on the Green Dirt Farm.  There was going to be live music, drinks,...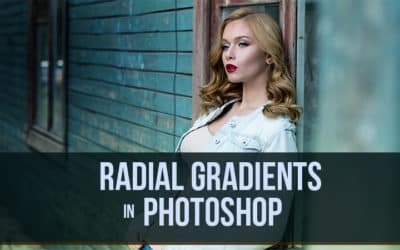 Creative Spotlights with the Radial Gradient There are all kinds of tools that you can use in creative ways in Photoshop, but one of my recent favorites is the Radial Gradient.  It can be used very subtly to direct the viewer's eye to the exact spot you want them to...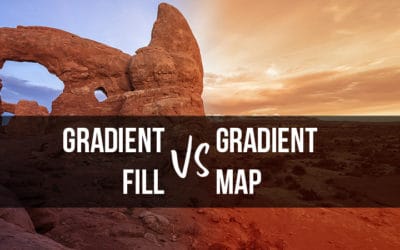 Gradient Fill vs Gradient Map:  What's the Difference? Every time I say or hear the term "Gradient Fill" I can't help but think of an old photography buff named Phil who comes around and spreads his knowledge.  All his friends say, "Oh yeah, that Gradient Phil, what a...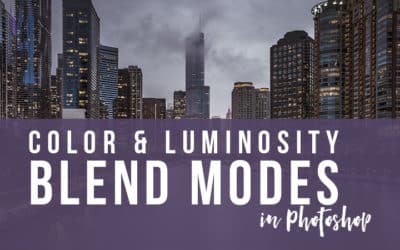 Two of My Favorite Blend Modes Explained! The most common questions I receive about Photoshop always deal with Blend Modes.  They are extremely helpful, but I gotta be honest, when I first started using them I just cycled through them till I found something that...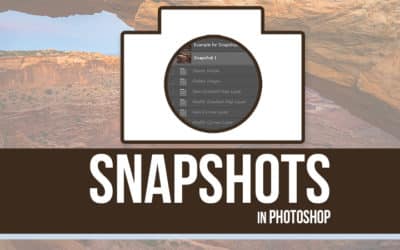 Wait... What... Snapshots?  Photoshop is not a camera! There is nothing more annoying than downloading a new Action for Photoshop and realizing that it is downright destructive!  It flattens your image, throws out all that hard work, and runs its course ruining your...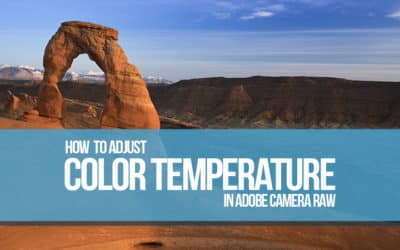 White Balance 101: Fixing Color Temperatures in Adobe Camera Raw https://youtu.be/S1moeb35760 Color Balance, Color Temperature, White Balance, they all go hand in hand.  Every photo should get some love in the color department, but how do you know what needs what...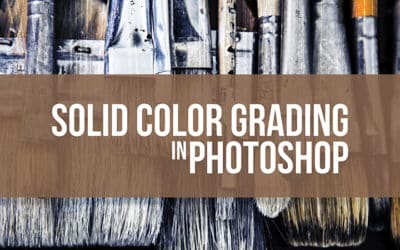 Color Grading Never Looked So Easy! One of our primary jobs as photographers is to evoke emotion in our viewer when they look at our images.  Sometimes the subject matter speaks for itself and does most of the work, but there are other instances where the...
Advanced Post Processing Tutorials
While the title says "Advanced", this category is for anyone who wants advance themselves further in photo post processing.  While these tutorials are not for the Faint of Heart, they are taught to a level anyone who is willing can understand.
No Results Found
The page you requested could not be found. Try refining your search, or use the navigation above to locate the post.
Webinars and Podcasts
From time to time Blake makes guest appearances all over the web.  Here you can find all of his appearances on Webinars and Podcasts.
No Results Found
The page you requested could not be found. Try refining your search, or use the navigation above to locate the post.
Topaz Labs Tutorials
Blake loves the Topaz line of plugins.  He has done several tutorials using their software, here you can keep up with the latest and greatest.
No Results Found
The page you requested could not be found. Try refining your search, or use the navigation above to locate the post.
Quick Tips & Flash Tutorials
It's not always about the long winded tutorials.  Sometimes Blake can make them quick!  here you will find all of Blake's Quick Tips and 3 Minute Flash Tutorials.
No Results Found
The page you requested could not be found. Try refining your search, or use the navigation above to locate the post.